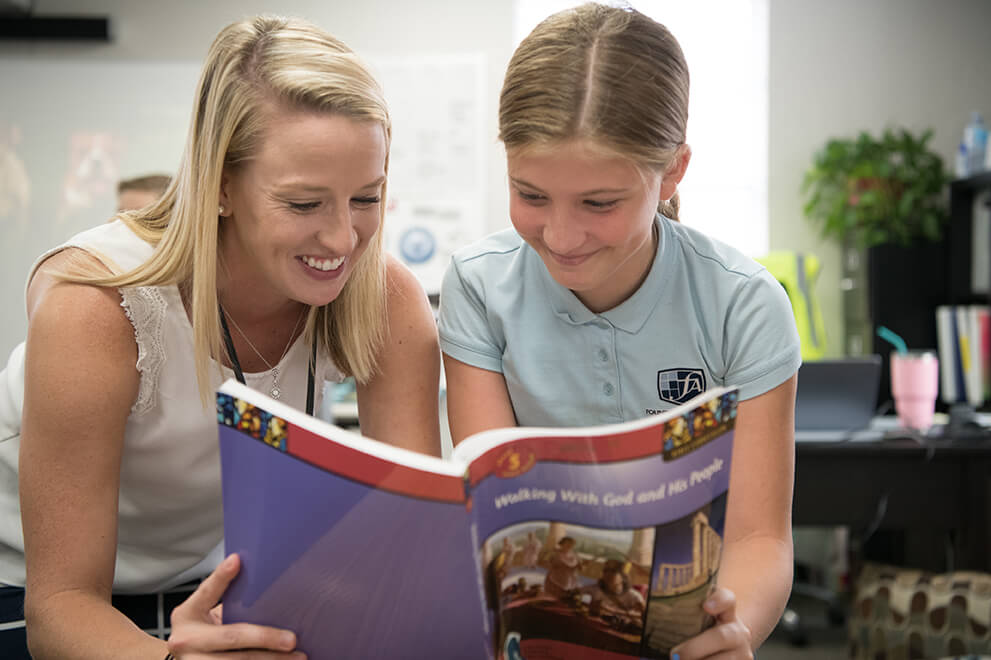 There are many considerations when it comes to deciding whether public or private education is right for your middle schooler. Your child's mental, emotional, physical and spiritual growth are likely at an all-time high and it's important your family is making the best decision for your child.
It's clear that private school is an investment, so that's why you should know some of the main benefits your child would receive by attending a private middle school.
For us at Foundation Academy, we believe these are some of the highlights:
1. Ability to Provide More Individualized Attention
Many private schools have the ability to scale without affecting the student-to-teacher ratio. By focusing on controlling class sizes, many schools are able to continue on their trajectory of growth, while providing one-on-one attention.
As such, students in private schools may have better opportunities to form more personalized, meaningful teacher-learner relationships with their instructors.
When the teacher-student ratio is smaller, it can be easier for teachers to focus more on the abilities, strengths, weaknesses and passions of each student. Classes with fewer students tend to perform better, as the teacher can give each student personal help with their specific academic problems. It can also be a way to more easily resolve issues inhibiting students' performance, which helps enable them to achieve their highest goals.
According to a survey from The National Center for Education Statistics, putting students in smaller groups has the effect of fostering closer working relationships that can be applied in many aspects of life, including outside of school. This enhances learning for at-risk students in private middle schools. On the other hand, teachers can better understand their students, including their strengths and weaknesses. Smaller class sizes make it easier for teachers to work on these factors to shape up all-rounded students.
Overall, instructors at most private schools typically have more ability to provide more individualized instruction. If your child is catching on to the material more quickly in the classroom than others, a private school teacher will likely have more flexibility to offer them more and cater to their unique learning style.
2. Enhanced Learning Opportunities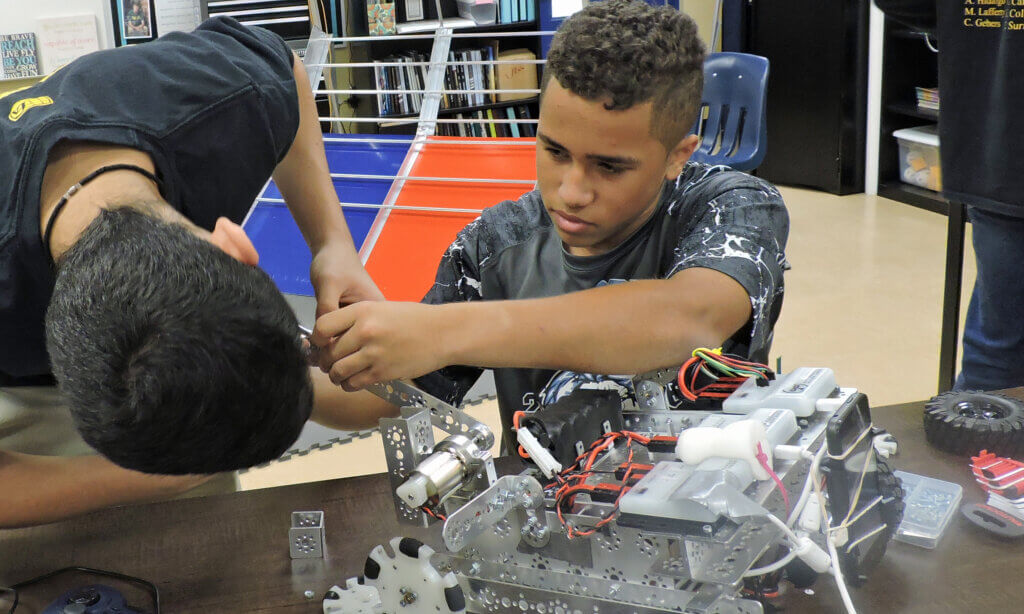 Another distinct advantage of enrolling your child in a private middle school is the enriched educational experience they can gain. Many private schools can also offer a variety of more challenging and engaging coursework for students that you may not find in a public setting.
From STEM programs and advanced placement courses, to fine arts programs and more, there are many opportunities private schools have to offer that are not always prioritized or budgeted for at public schools. Some schools also offer special clubs, community service programs, computer media groups and other extracurricular activities where students get to learn valuable skills that can be applied in the real world.
Similarly, attending a private middle school can also help set your child up for future success in attending a top university in the country. As middle school students start preparing for high school, it's important to set them on the right path toward academic success — something that can easily be instilled in their education leading up to it. Many private middle schools help guide students by setting goals, researching universities and preparing for testing to come in their high school years.
3. A Deep Sense of Community
For many private schools, especially private Christian schools, serving and caring for your community is more than a nice thing to do — it's a civic responsibility that's instilled in children from a young age. With that mentality, children grow up to serve their local community, and in return, have it serve them.
This sense of community is important for young minds to nurture and grow with, instilling important values as they become young adults in the coming years.
4. Enhanced Discipline and Safety
Other than classes with fewer students being way easier to control, most private schools have the ability to instill a stronger sense of discipline. Even if your child does not necessarily have discipline issues, being among disruptive peers and bad influences could take away their valuable learning time or pressure them into becoming a disruptor themself.
The Condition of Education survey found that private school teachers are more likely to set student performance standards and a student discipline policy than public school teachers. In institutions of higher learning, a student is responsible for their class attendance, performance and achievement. A stricter disciplinary policy means that these students will be more capable of handling and eradicating problems as soon as they arise.
Private Middle Schools Set a Solid Foundation for Lifelong Success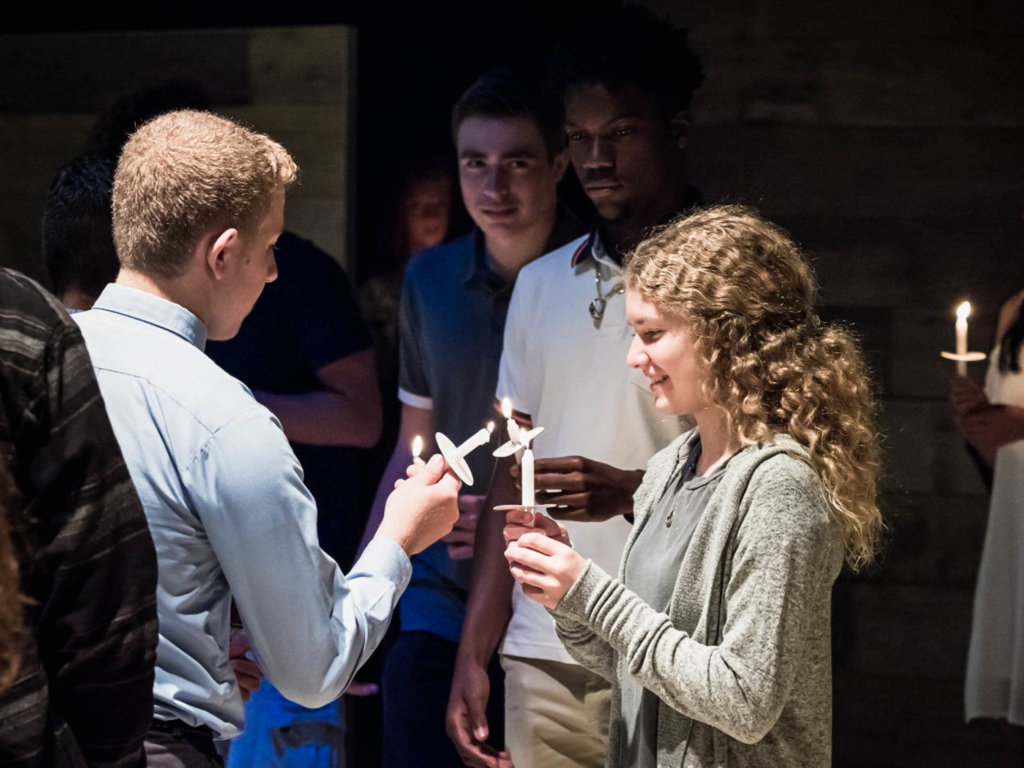 Private schools strive to give your child a firm foundation and pillars for their future by instilling values and morals. They have ample resources to build a well-rounded individual who is skilled academically and in communicating and collaborating with others.
At Foundation Academy, we offer a middle school curriculum focused on your child's healthy development and molding as they prepare to face the world. Our Biblically-centered approach to teaching and learning provides students with the wisdom they need to live in a challenging world.
We believe our value-based model can help your middle schooler forge their morals and values to give them the tools they need to succeed in high school and beyond. We partner with families and our community to provide an educational experience rooted in faith and an enriching experience to benefit students for years to come.
If you're looking for a private middle school in Orlando for your child, Foundation Academy offers a faith-based education program that can help your child grow holistically, from academically to socially to spiritually. Schedule a tour today to learn more about what opportunities await your child and family at Foundation Academy.