---
Educational Technology at Foundation Academy
Welcome to our new page for EdTech information and resources!
As an Educational Technologist, I strongly believe that technology, when effectively utilized, can enhance what you are already bringing to the educational experience, and bring ease to your day-to-day tasks. In addition, technology provides expansive opportunities for collaboration, exploration, and experiences from around the globe for our students.
I hope this site serves as a resource for you as you navigate the many tech offerings we have at FA. As well, methods for communicating with me and instructional videos to help as you plan.
Together, and with the Lord's blessing, I know we will continue to bring great things to our Lions each day.
If you see me around campus, please say hi and introduce yourself. If you need to contact me, please do so by submitting a ticket through the FA Help Desk.
I hope to be in each of your classrooms very soon!
Go Lions!
~ Stephanie Sutton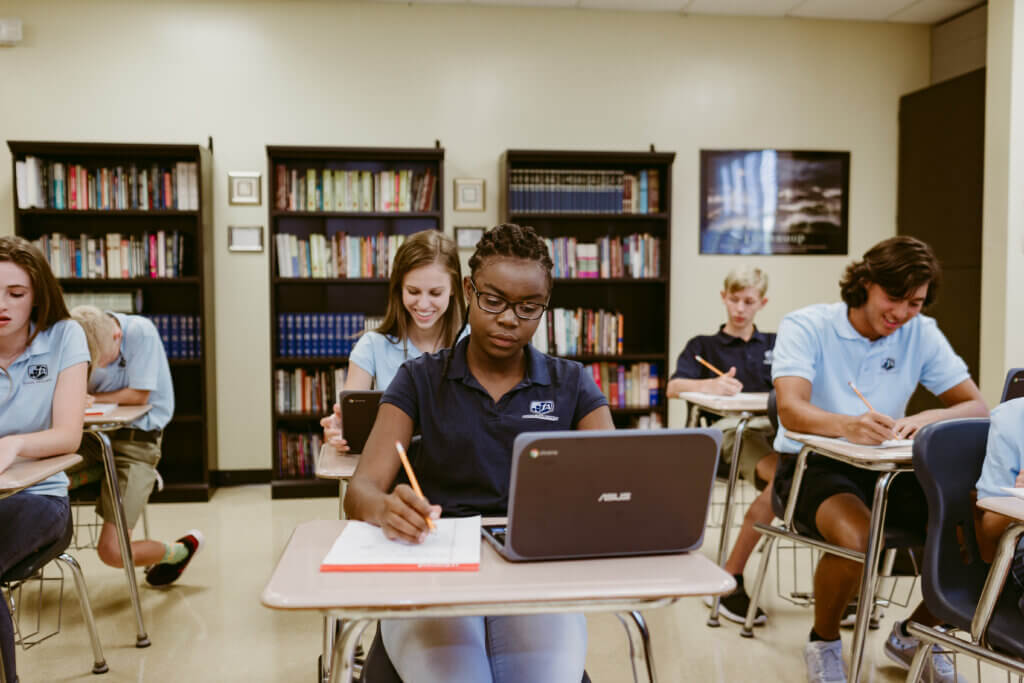 FA Tech Tools
At Foundation Academy we use several tools for our day-to-day tasks. Just a few of those tools are: BrainPOP, Clever, CurriculumTrak, FACTS/Renweb, Google Classroom, Google Workspace for Education, and Securly. For more information about each tool, and opportunities for learning, please visit our Tech Tools page.
Virtual Learning Best Practices
While not ideal, in our school's model, Virtual Learning has become common place in today's society. For some, it's even become the number one choice for consuming education. While Foundation Academy is committed to keeping in-person learning as the preferred method of instruction, it is important that we keep our virtual learning skills sharp, should the need arise again to learn from home. This page will provide tips and encouragement along the way to ensure we are doing just that.
Tools for Planning with Tech
Planning engaging lessons with technology can sometimes be daunting. What tool do I use? How do I use it? Will it be engaging for the students? Does this just replace a worksheet? Thankfully, there are many resources out there to help us evaluate our planning to ensure we are utilizing technology in a way that is relevant and engaging for our students. By visiting some of the provided tools, to the left, you will find resources to assist you in doing just that!
ISTE Tech Standards
The International Society for Technology in Education is home to a passionate community of global educators who believe in the power of technology to transform teaching and learning, accelerate innovation and solve tough problems in education. ISTE inspires the creation of solutions and connections that improve opportunities for all learners by delivering: practical guidance, evidence-based professional learning, virtual networks, thought-provoking events and the ISTE Standards.
Professional Development
"As iron sharpens iron,
so one person sharpens another." – Proverbs 27:17
As lifelong learners, it is our responsibility to continuously be learning, asking questions, and moving toward personal growth. Together, we can learn from one another and from those outside of our organization. We hope you find these resources to be helpful in both your work and spiritual lives.
FA EdTech Training Presentations
As we go through the year, training sessions will be held, or instructional videos will be created to help guide you through any number of platforms. All resources will be posted to the Training Presentations page for you to use at anytime. If you have a request for a training presentation, or would like assistance with a tool, please submit a help desk ticket with details about your needs.