Foundation Academy ends the school year bidding farewell to two beloved Preschool teachers, Mrs. Heath and Mrs. Powell. Both teachers are retiring this year after 24 years and 13 years with Foundation Academy, respectively. Read below messages from Mrs. Heath and Mrs. Powell as they reflect on their time at Foundation Academy. We pray that the Lord blesses this next chapter in your lives, and we will miss your cheerful spirits among our youngest of Lions.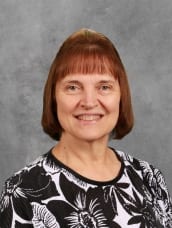 Dear Foundation Academy,
In 1988, our journey with Foundation Academy began as our oldest daughter, Sarah, entered K5. We immediately fell in love with the staff and school and I started getting involved by volunteering however I could. By 1990 I started subbing in the early education department when my youngest daughter, Heather, started K5. In January of 1991, I became a full-time teacher of the K3 "Duck" class and have since enjoyed every moment of sharing Christ and biblical education with my students. Over the past 31 years my time here has been filled with beautiful memories and lifelong friendships. I'm so grateful to have been a part of FA's mission to provide a Christ-centered foundation and hands-on learning to each and every child I have had the opportunity to teach throughout the years.
I resigned at the end of 2000 to be with Sarah during her senior year and did not return to teaching until Heather graduated in 2005. Upon returning, I became the K3 teacher of the "Bear" class. I have taught the Bear class since 2005-2006 thru 2019-2020. Foundation Academy was not just a job, but it has been my family! During the years, I have taught a total of 24 years in the classroom at FA.
Earlier this school year, my husband and I started praying about whether I should retire this year. The more we discussed it and prayed, the more peace we had about me retiring. It was not an easy decision because my passion has been to teach and love these kids. I have loved every moment.
It is with very mixed emotions that I am retiring from FA. FA has been a part of my family since 1988, and I will treasure all the friendships that I have made throughout the years. It has truly been a joy to watch the kids grow up before my eyes. This year, I have two children in my class that several years ago, one of them I had her aunt in my class, and watched her dad grow up here at FA. The other child, I had her mom in our aftercare program. Having had multiple family members in my class throughout the years has been a blessing to me. I am going to miss FA, but I am excited to see where God leads me in this next phase of my life. I will always treasure my time at FA and will continue to pray for the school, its staff, teachers, and the children. Thank you for all the wonderful memories.
Here are two bible verses I have shared with my families over the years! Mark 10:14 – Jesus said, "Let the little children come unto me, and forbid them not: for such is the kingdom of God." Proverbs 22:6 – Train up a child in the way he should go: and when he is old, he will not depart from it.
Love Always,
Joyce Heath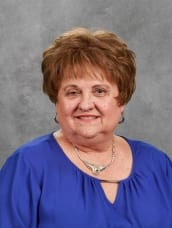 Dear Foundation Academy,
It has been my privilege to be in Early Childhood Education for 42 years. What a blessing to be able to have my 2 sons go from Preschool through High School at the same Christian School where I taught.
I have called Foundation Academy home for the past 13 years. I am thankful to God for the journey that He has allowed me to travel. I am thankful that this journey has been filled with love and laughter of many children and parents that have left an impact on my life. I will always cherish these memories that fill my heart. I am thankful that this journey has always challenged me to give the best of myself. As I continue on my new journey of retirement, I look forward with great anticipation to new and exciting ways to use my abilities to serve the Lord.
With Love,
Beverly Powell