We Value Your Gifts of Time, Talent and Treasure
At Foundation Academy, we offer a learning environment that's centered around Biblical principles and a high-level curriculum, provided through a variety of teaching methods and materials, and administered by caring Christian teachers.
FAQs About Giving
Have questions about how gifts are used, if they're tax-deductible or something similar? Browse our frequently asked questions or feel free to contact Luanne Lumpkins (Director of Development and Family Enrichment) with any other questions about how to get involved at Foundation Academy.
Q: How does Foundation Academy fund its operations?

A: As a private, independent day school, Foundation Academy has two primary sources of operating revenue: 1) tuition & fees and 2) voluntary contributions. Contributions allow us to expand and enhance the distinctive programs at our school, increasing the exceptional opportunities for each student here.
Q: Who is responsible for fundraising at Foundation Academy?

A: Foundation Academy Administration and volunteers lead the efforts to solicit contributions that enhance resources and make the Foundation Academy education distinctive and outstanding.
Q: Who is asked to contribute?

A: The Director of Development actively solicits and gratefully receives contributions from current parents, alumni, grandparents, school board members, parents of alumni, faculty, staff, and friends of the school through the Annual Fund, capital gifts, and planned giving.
Q: Is fundraising unique to Foundation Academy?

A: No. Private schools have long relied upon the generous contributions and loyalty of their constituents to advance their schools. Nearly every private, non-profit school depends on both tuition dollars and contributions to operate.
Q: What is the Annual Fund?

A: The Annual Fund is the foundational fundraising effort for the school. This annual fundraising effort plays a critical role in providing funds that support the outstanding opportunities at Foundation Academy and enriching resources and programs for our teachers and students. The Annual Fund follows the school's fiscal year which begins June 1 and ends May 31 the following year.
Q: How does a family decide how much to give?

A: We need and appreciate gifts of all sizes. Please give according to your family's ability and your desire to make a difference through your gift. The facilities and programs at Foundation Academy today were made possible by past gifts and tuition. Just as previous donors have provided for our current students, existing members of the Foundation Academy family provide for today's needs and those of future students.
Q: How will my gifts be used?

A: All revenue received from tuition, fees, and gifts is allocated and spent for one purpose: to benefit Foundation Academy students. All unrestricted gifts to the Annual Fund are used to enhance the academic, arts, athletics, leadership, and extra-curricular programs offered at Foundation Academy. Your unrestricted gifts give the school maximum flexibility in providing excellent and innovative programs for your children. Additionally, you may restrict, or direct, your gift to benefit a particular academic or extra-curricular program of the school, like the arts, an athletic team, the sciences, or any other area of interest.
Q: Is our gift tax-deductible?

A: Yes. Foundation Academy is a qualified non-profit 501(c)(3) organization as determined by the IRS, and donations made to the school are usually tax-deductible. We recommend you consult with your tax professional with any specific questions you may have.
Contact Our Development Office
The development office exists to promote and provide opportunities for those who support Christian education and specifically Foundation Academy. Our main goal is to further His Kingdom by using the resources that we have been blessed with by our many generous donors. We hope that by providing you with the above information, you will prayerfully consider how you can get involved at Foundation Academy to help us achieve our goals. Please feel free to contact our development office at 407-877-2744 x114.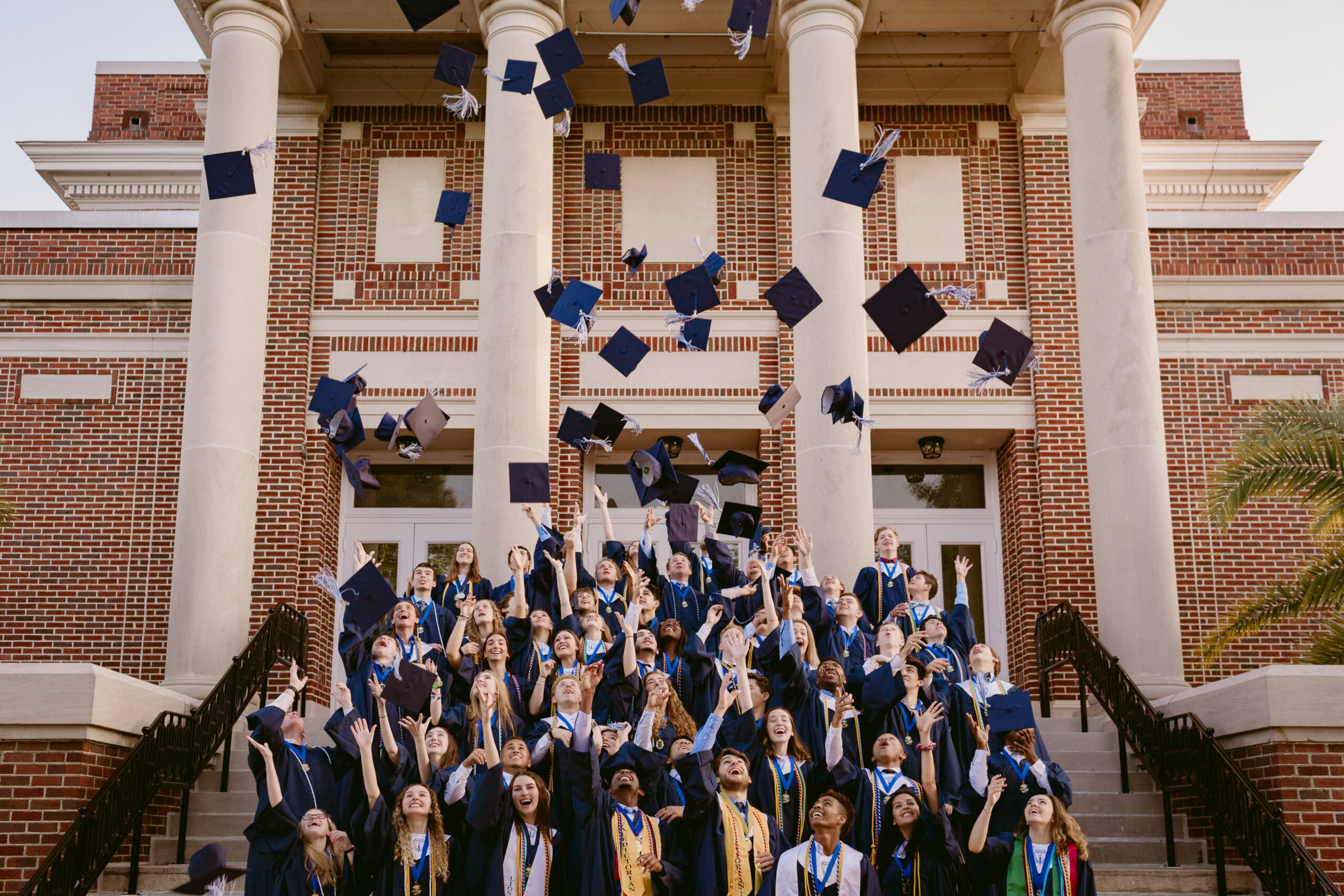 Sign Up For Our Newsletter The Keystone.
Stay informed about the entire "Family of Campuses"! Better yet become part of the FAmily & help shape the culture and simply be a part.
Get the last news on student successes, volunteer opportunities, college acceptances, campus expansions, and more, subscribe to The Keystone today!