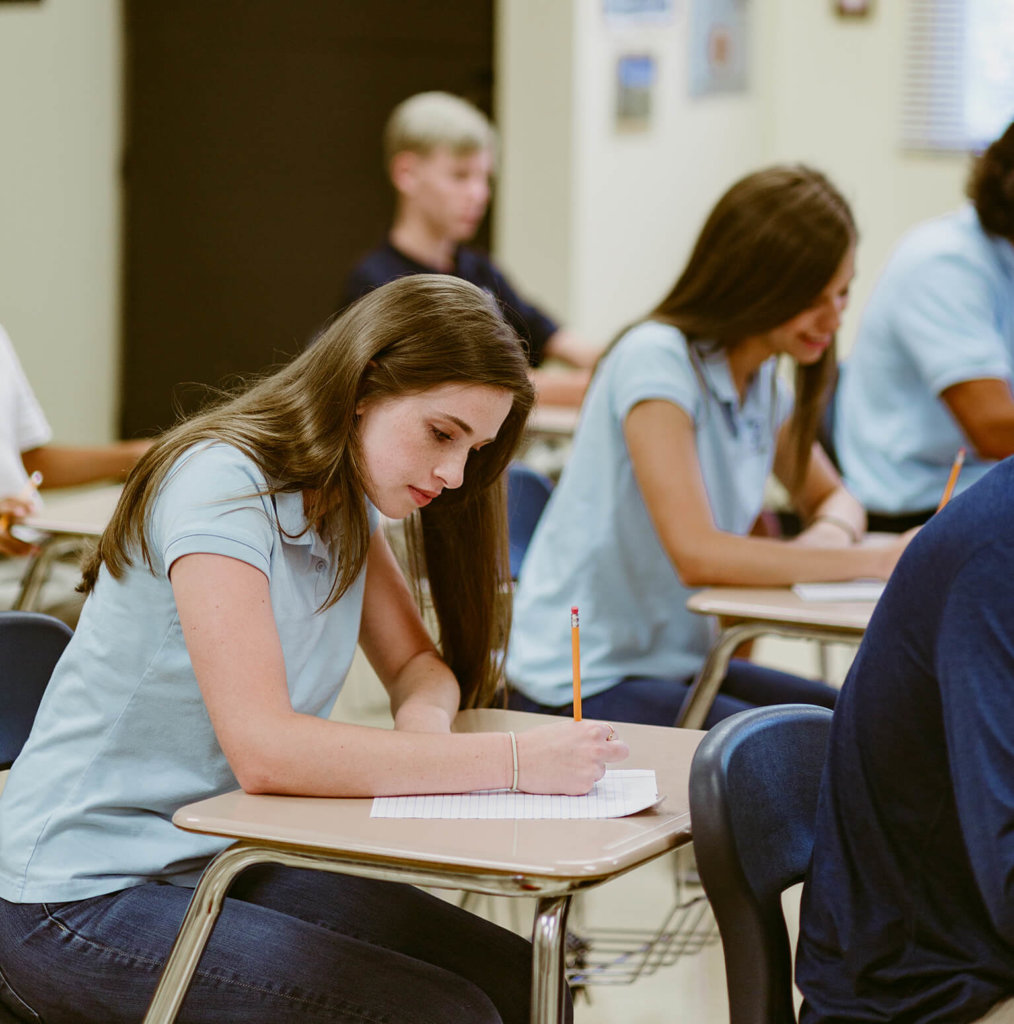 One of the most important decisions a parent must make is to find the right school for their child's education. Choosing between public and private schools can make the process more complex, but it doesn't have to be.
Knowing what your child stands to gain from attending a private school — especially a private high school — can make it easier for your family to make an informed decision.
Here are some of the key reasons your child can benefit from attending a private school in their high school years:
Individualized Attention from Teachers
Most public schools do not have as much control over the number of students needed per classroom and tend to adjust to having large numbers of students in a single class. It can become a challenge for teachers to provide specialized attention to each student for the most effective learning possible.
With fewer students enrolled in private school, many private schools have the opportunity to offer a smaller teacher-student ratio, which allows teachers to form more individualized relationships with their students and enables them to provide more one-on-one attention and feedback as role models for their community.
According to a study by the Fraser Institute, about 91% of parents prefer to take their children to private high schools because of teachers' dedication. In addition, small class sizes make it possible for teachers to be more readily available to provide extra help when the students need it or to offer more challenging coursework if they are learning at a higher-than-average rate.
A smaller ratio can also be a benefit for ensuring there is time and space available to help shape students into well-rounded individuals. Outside of academics, students can enjoy a strong community and create lifelong bonds and friendships in a private school or faith-based learning environment.
High Standards of Achievement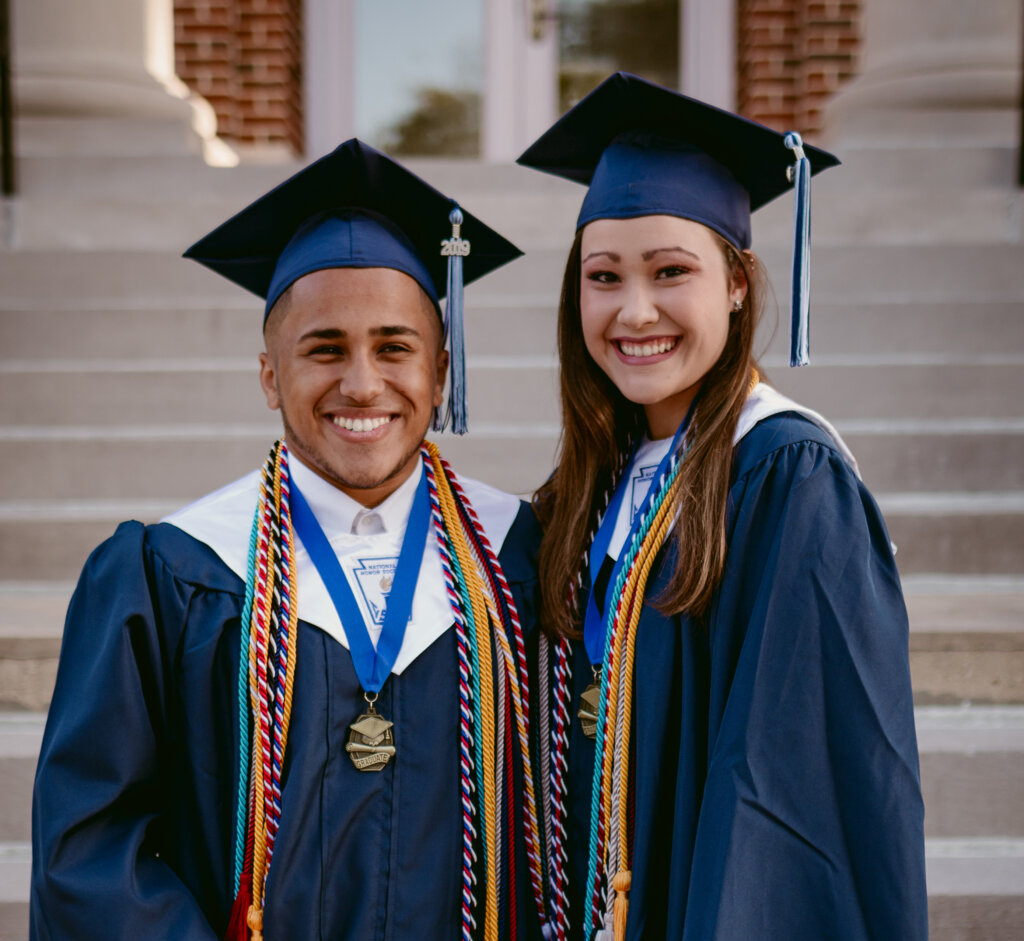 Many parents know private schools typically have high standards for academic and extracurricular achievement. They engage students with healthy competition and spark a desire for lifelong learning.
According to the National Center for Education Statistics, private high schools list more vigorous graduation requirements than their public school counterparts, requiring more coursework to be completed. Many private school students tend to score 60 to 70 points above average on the SAT.
A report by the U.S. Department of Education titled "Private Schools: A Brief Portrait" showed that:
When given standardized tests, students from private schools perform better than their counterparts from public schools.
The requirements for graduation are more demanding in private schools than in public schools.
Graduates from private schools are more likely to complete advanced-level courses in three subject areas than their peers from public schools.
Students from a private school are more likely to complete an advanced degree by their mid-20s than those from public schools.
In the report, private school learners scored above the national average in the National Assessment of Educational Progress (NAEP). This score provides an immediate measure of the student's achievements. It also provides a long-term measurement of college-degree attainment.
The same report showed that those who enroll in private schools tend to complete a bachelor's degree or higher at a four times higher rate than those who attend public schools.
Faith-Based Learning
Like Foundation Academy, some private schools are rooted in faith, which offers even more than just academics and extracurriculars. It offers an opportunity for students to be surrounded by a community that shares the same faith and lives by the same set of morals and values.
Students may also get the opportunity to participate in community outreach programs or events such as community service or mission trips, which might not be available elsewhere.
By inspiring students to lead and teaching them to give back to their local communities, a strong foundation of faith and character can be built, encouraging students to become compassionate, nurturing and well-rounded individuals.
Emphasis on Building Strong Ethics, Values and Morals
When it comes to ethics and values, public schools tend to be more restricted in what they can and cannot instill in the classroom. Private schools often have honor codes to abide by and higher discipline standards to help reduce disruptions in learning or bad behaviors outside of school.
Many private high schools, especially a private Christian high school like Foundation Academy, have the benefit of leaning on their teachers and community to instill strong morals and ethics in their students. These can translate well beyond the walls of school and far into future relationships in their lives — an essential part of prepping for life beyond high school.
Choose Foundation Academy to Set the Foundation for Your Child's Long-Term Success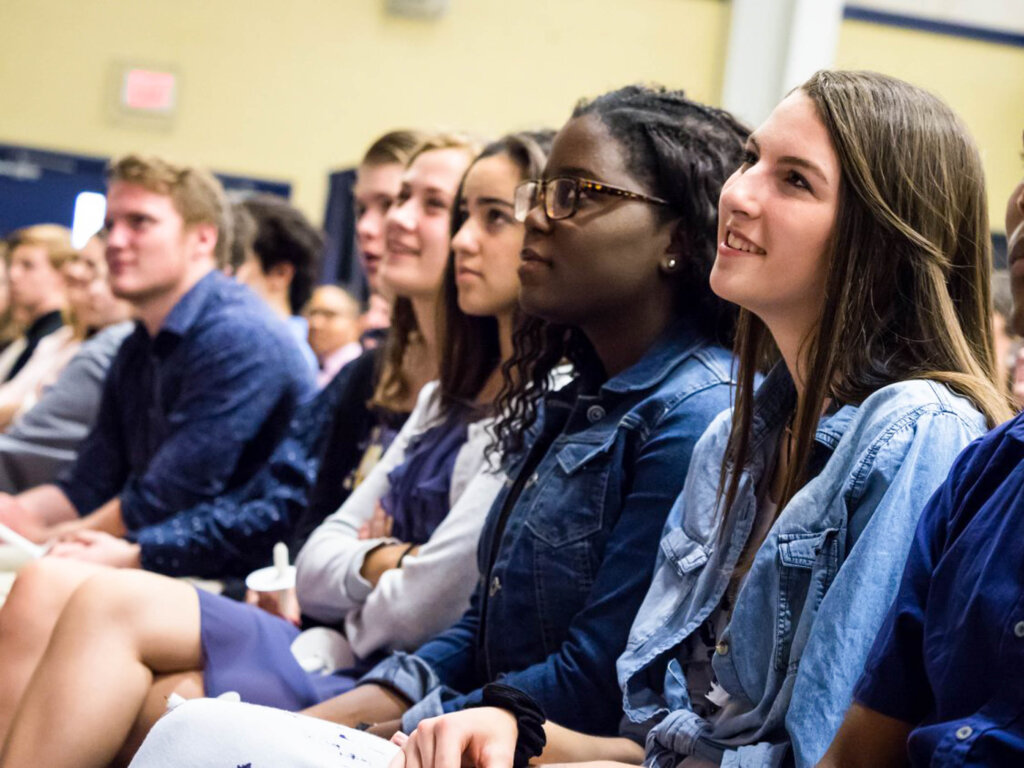 Foundation Academy is a private Christian school that partners with families and the church to to build a firm foundation for life through Christ-centered education. With our small class sizes, competitive courses and extracurriculars, and experienced educators, you'll find that high-quality education awaits your child.
Our high school academic program consists of four pillars — Faith, Academics, Fine Arts and Athletics — and is well-structured to provide your child with a college-preparatory diploma in an engaging school environment. We strive to make our students apt in research, reasoning, expressing themselves and thinking critically to prepare them for college and the real world.
Schedule a campus tour to learn more about what Foundation Academy can offer for your child's high school education and beyond.