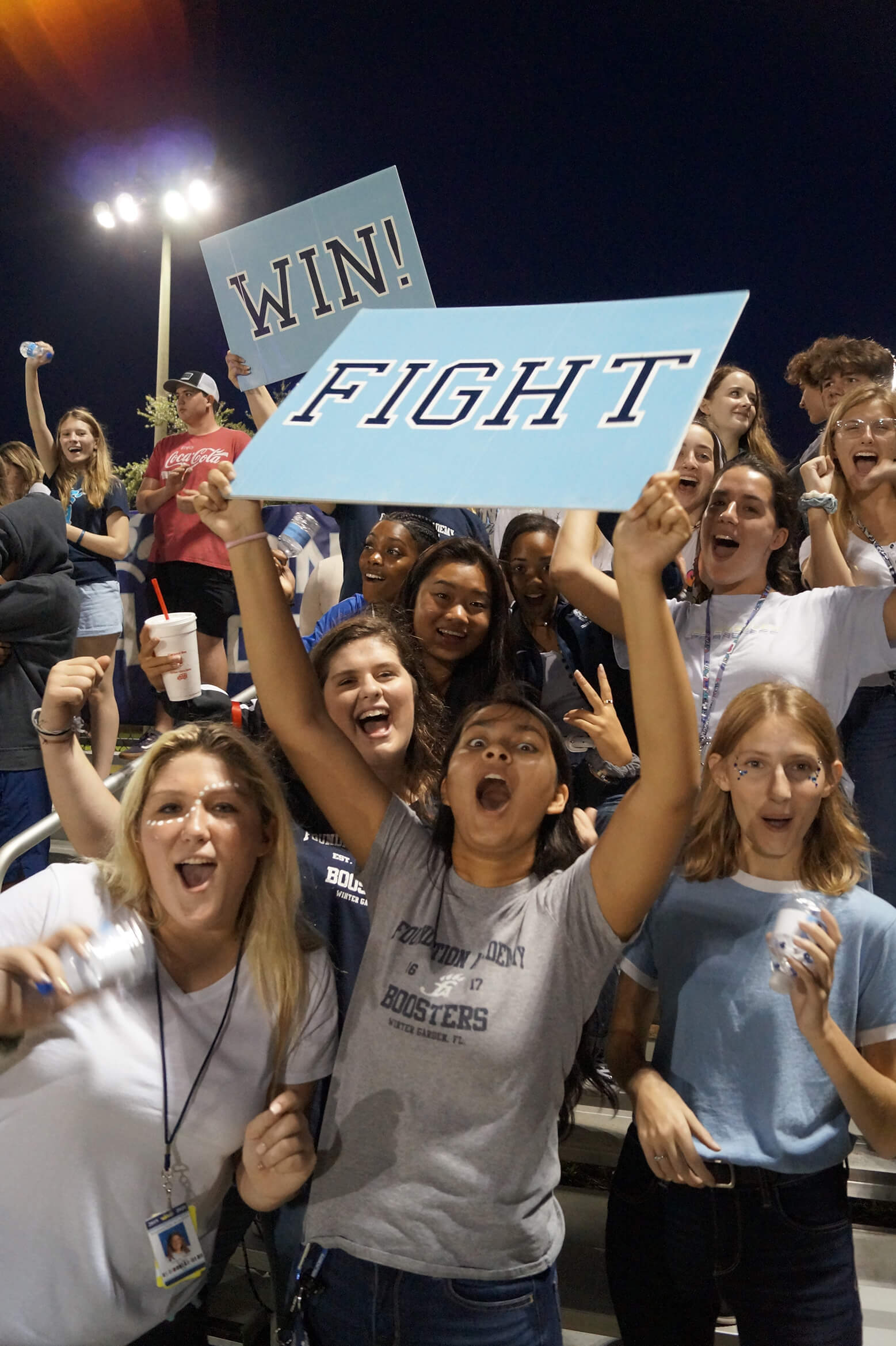 Athletic Boosters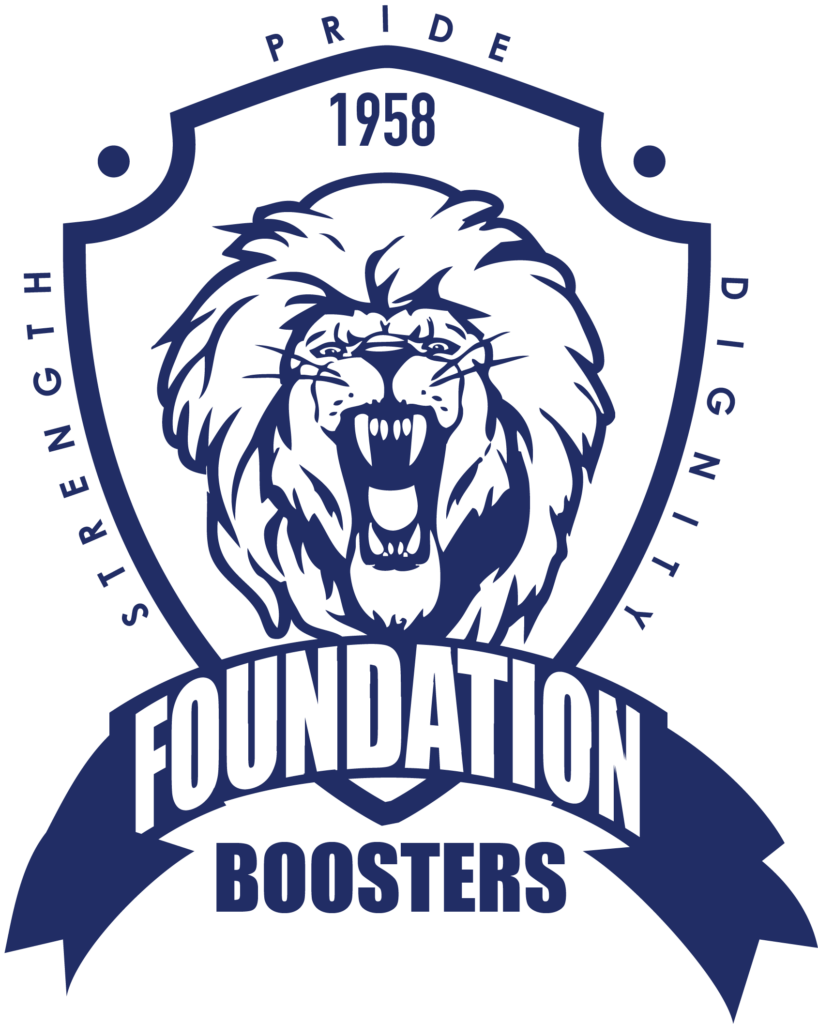 On Foundation! On Foundation!
Our goal is to instill The Heart of a Lion into each student-athlete. The Lions Athletic Booster Club membership provides our Athletic Department with additional financial resources to train our athletes, support our coaches, and cultivate a healthy competitive atmosphere that leads to growth and winning programs.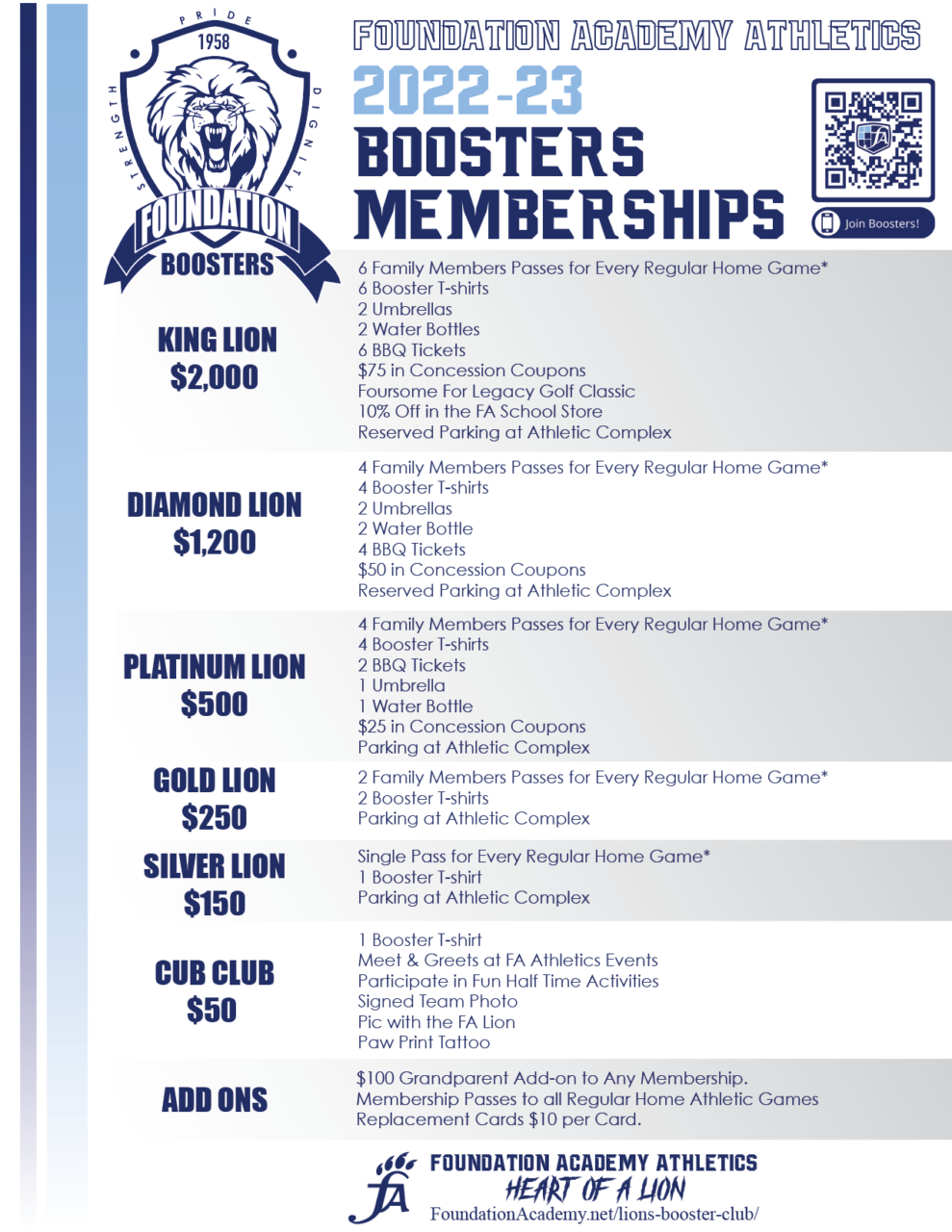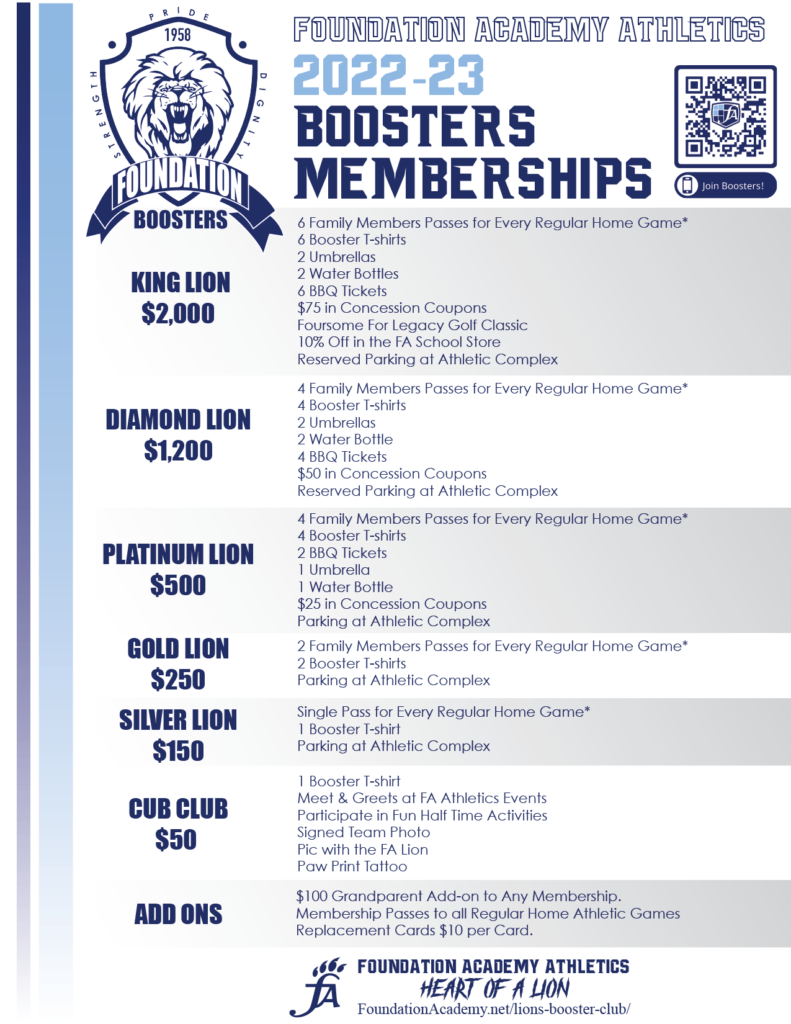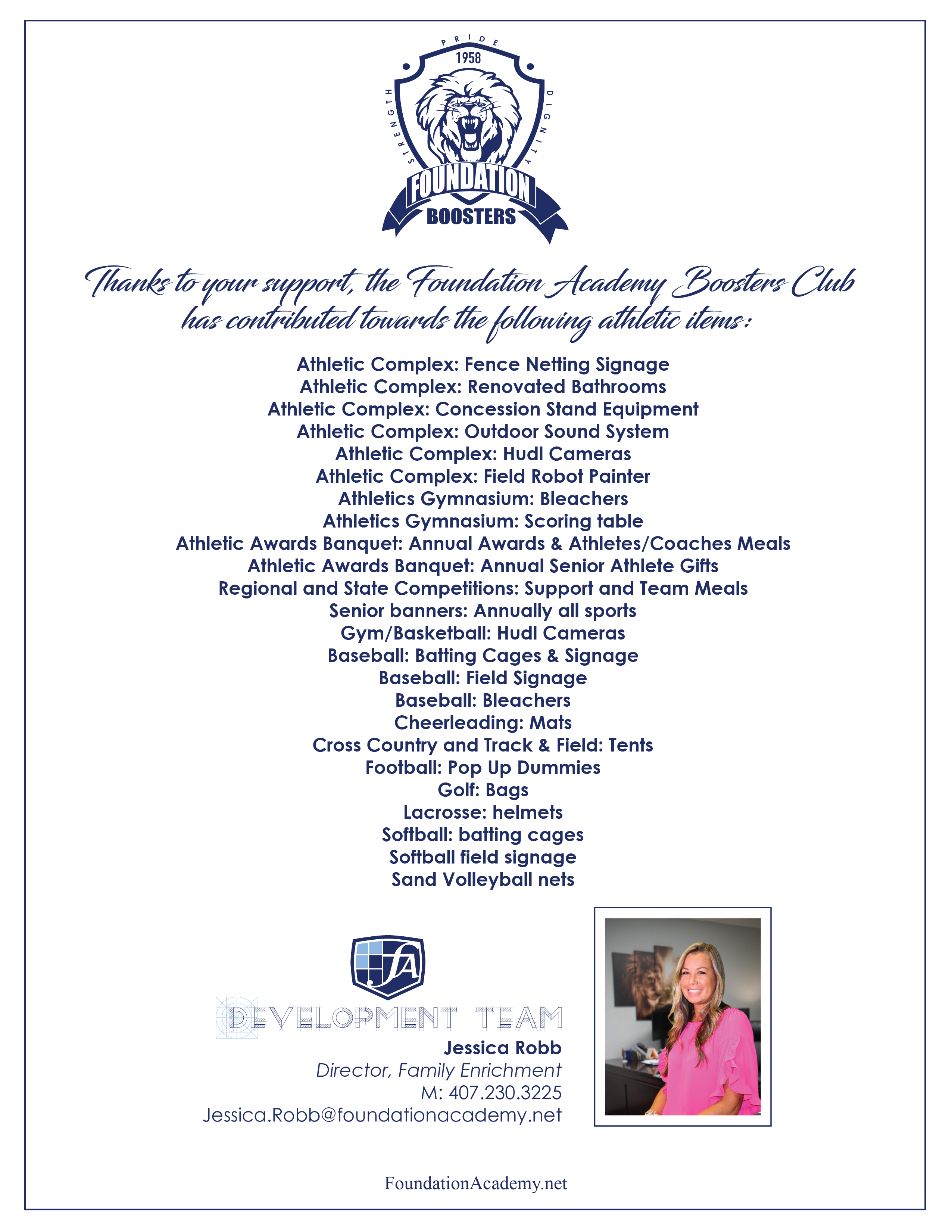 Staff Contact
Please contact Jessica Robb, Director of Family Enrichment, for more information regarding Foundation Academy Boosters.
Email: Jessica.Robb@FoundationAcademy.net
Phone: 407.230.3225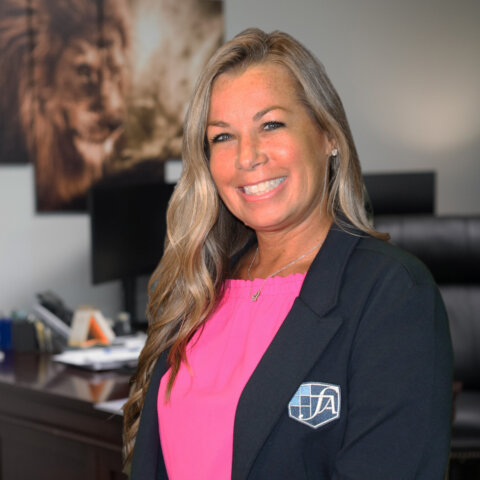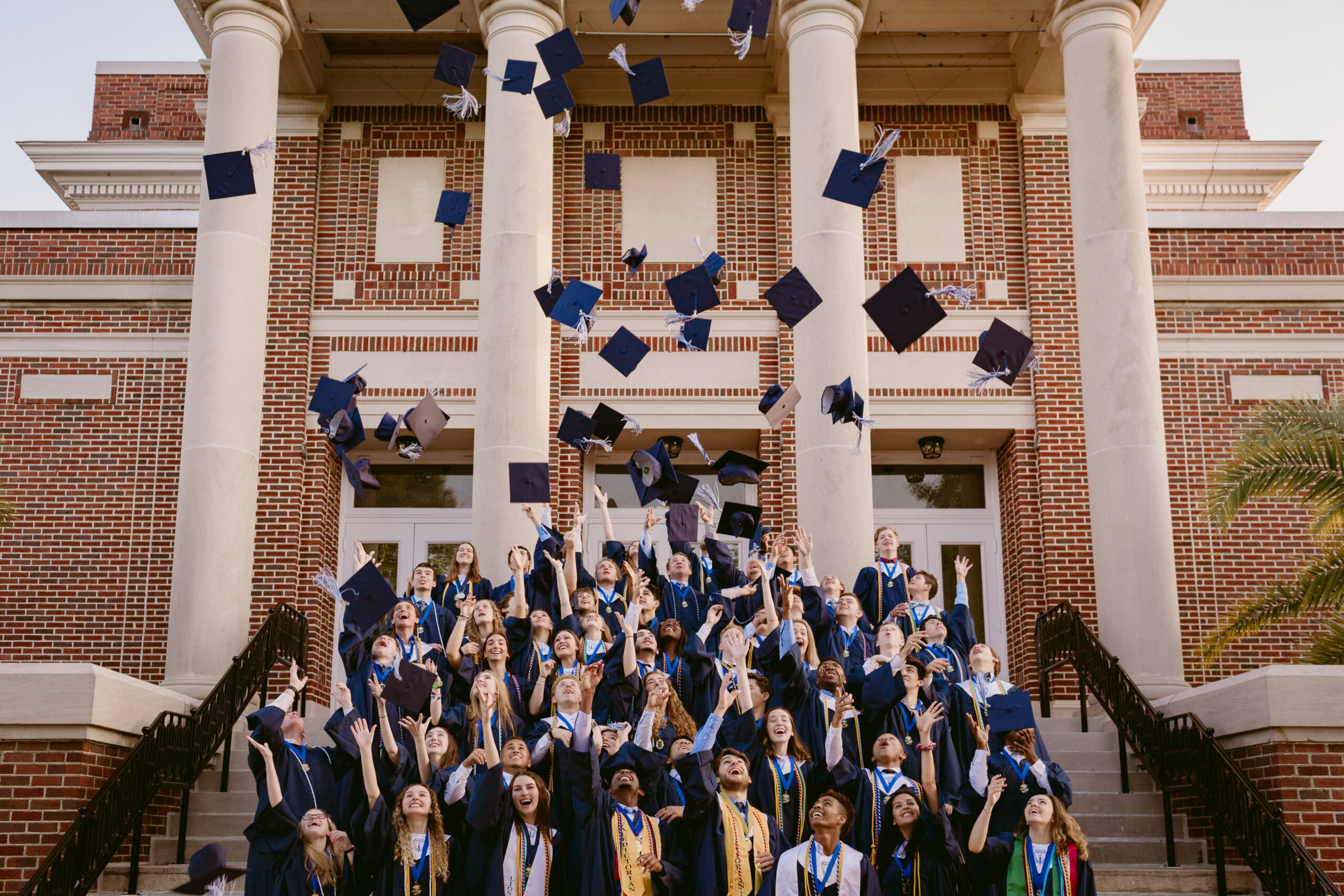 Sign Up For Our Newsletter The Keystone.
Stay informed about the entire "Family of Campuses"! Better yet become part of the Family & help shape the culture and simply be a part.
Get the last news on student successes, volunteer opportunities, college acceptances, campus expansions, and more, subscribe to The Keystone today!