Last Friday, November 27, 2020, Foundation Academy's Varsity Football team claimed the Class 2A Region 2 title for the first time, making Lion history! They won 7-0 over rival Victory Christian, making FA's record 9-1 so far this season and securing their spot in the final four. This is a huge accomplishment for the Lions since the Storm had previously claimed the title four times in the past five years. According to Coach Brad Lord, "The old-timers in football say offense wins games, but defense wins championships. That's what the Lions did last Friday night and is why we were able to claim this years' title."
The Lions' defense stopped the Storm time and time again in the Red Zone, and there wasn't just one player who stood out. Bryan T had 11 tackles, 5 of which were for a loss, Reggie J had 9 tackles, 2 for a loss and one sack, and Danny S, Greyson L, and Edward B each had 11 tackles. Friday's game proved to be a strong defensive game, and the Lions struggled offensively until senior Danny S was able to break through the Storm's defense. He ran for a 75-yard touchdown with 11 minutes left in the first half. He finished the night with 151 yards rushing and should have had 2 more touchdowns, but they were called back by penalties.
On the final play of the night, Victory had one last effort to make a play. However, the Lions' defense was prepared for whatever the Storm would throw at them. They shut down the Storm one last time, and the ball dropped incomplete. The Lions swarmed the field in celebration and excitement of a win they have been waiting on for years.
Congrats to our Varsity Lions on a well-deserved win and let's wish them luck as they travel to Jacksonville this Friday to take on University Christian in the State Semi-Finals. To purchase tickets to the game, visit https://gofan.co/app/events/171301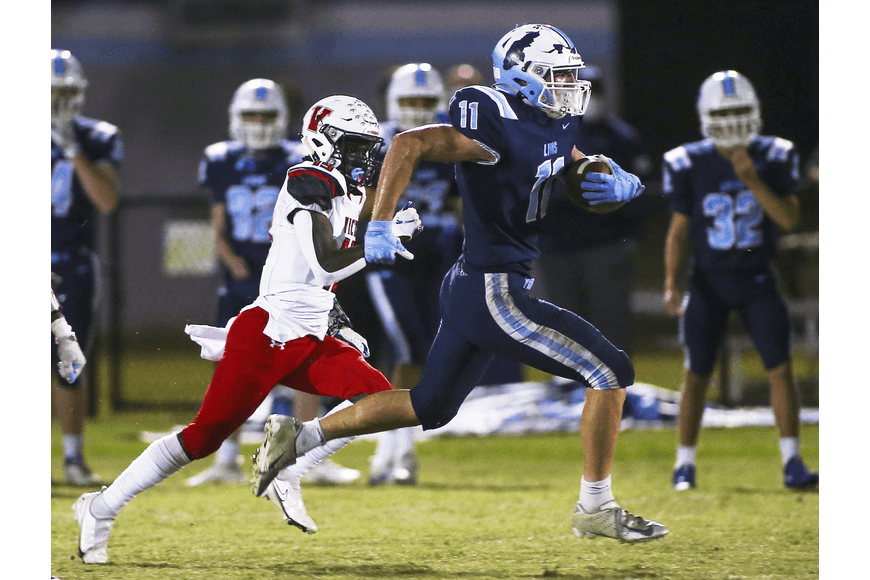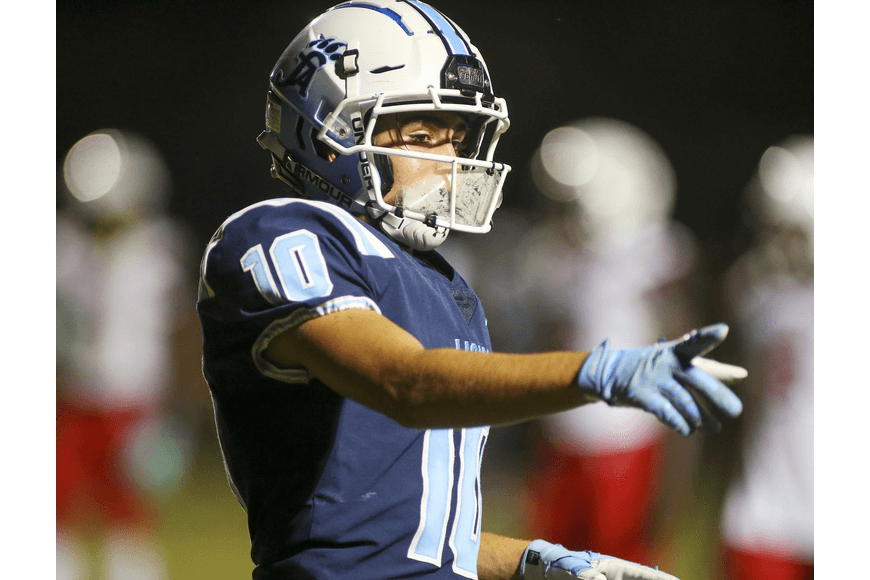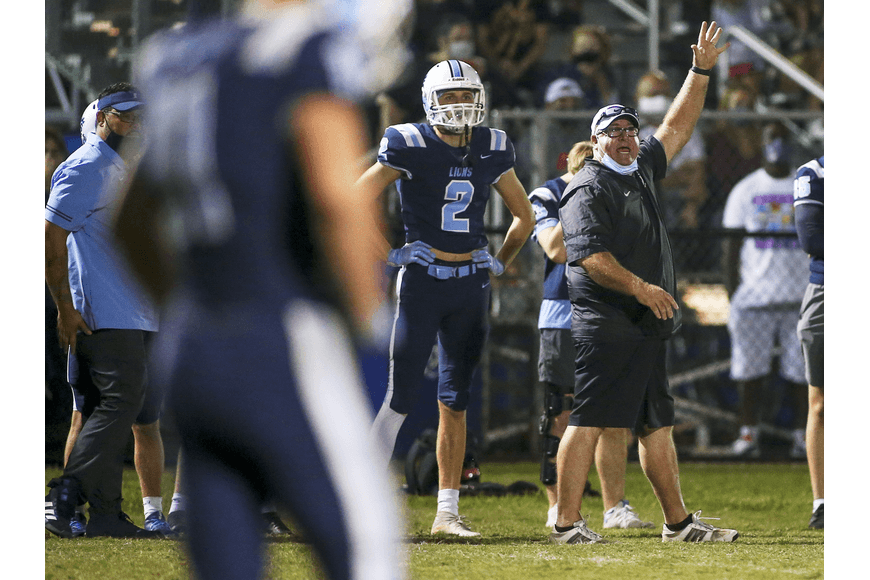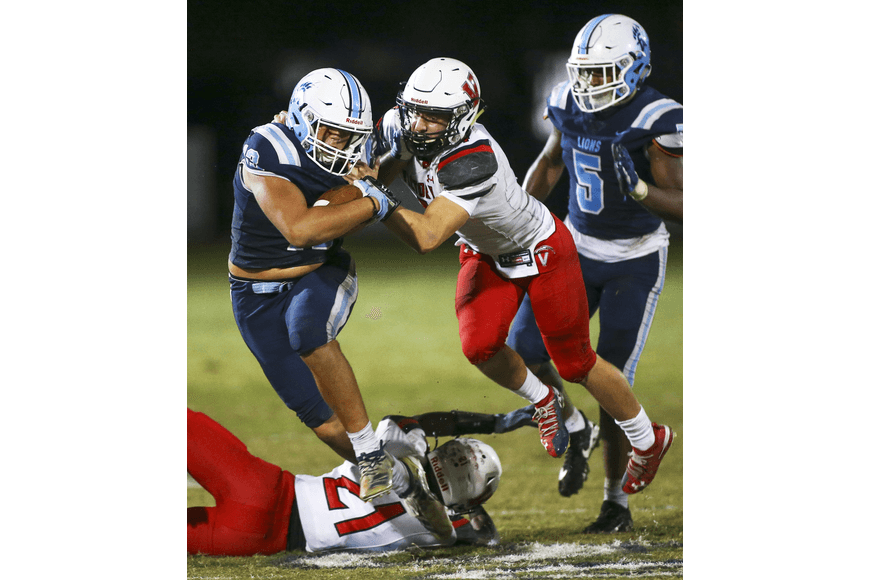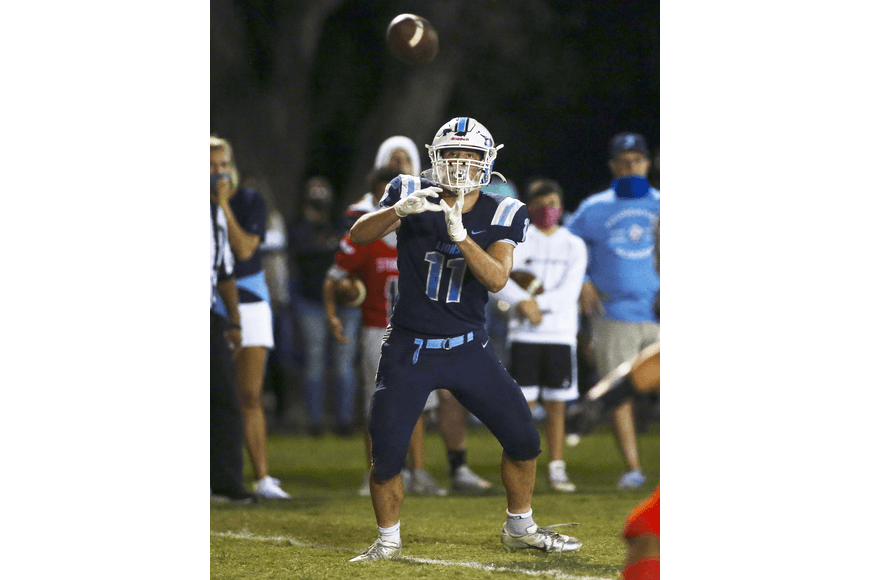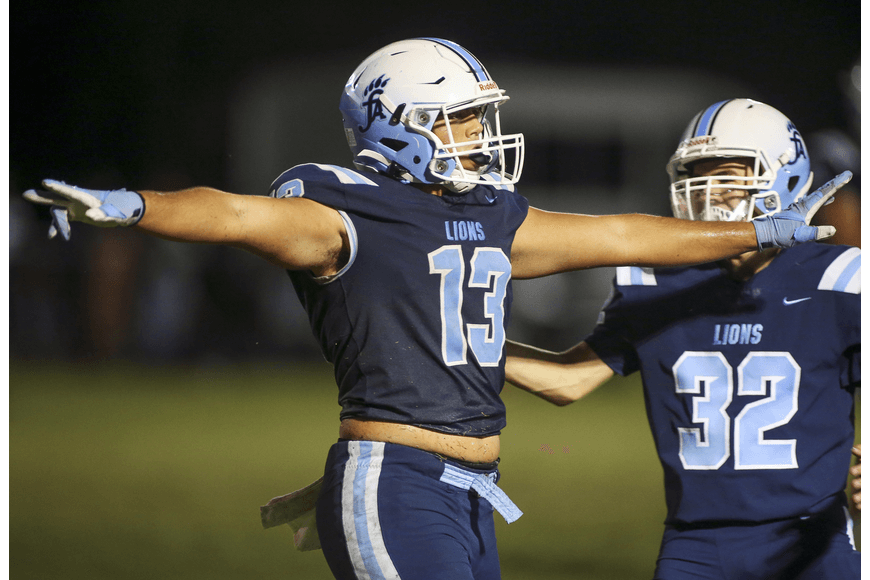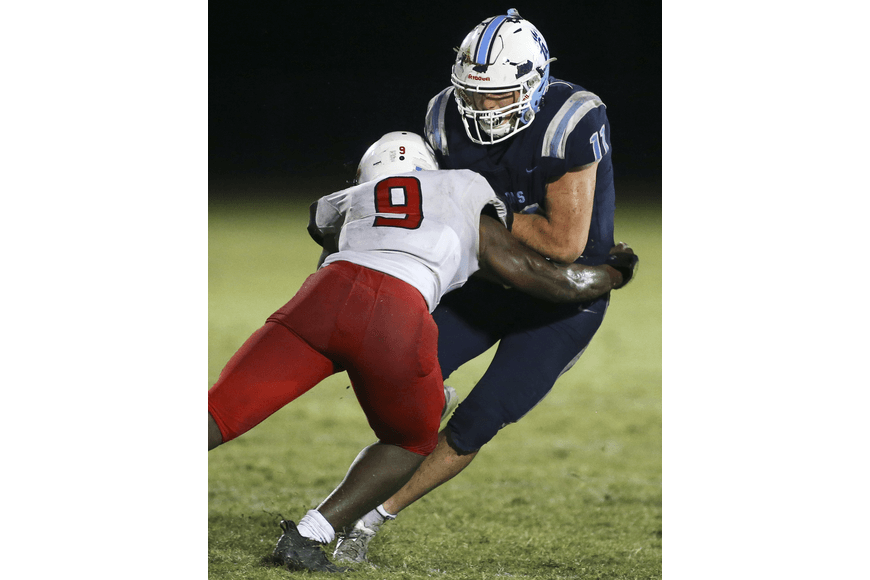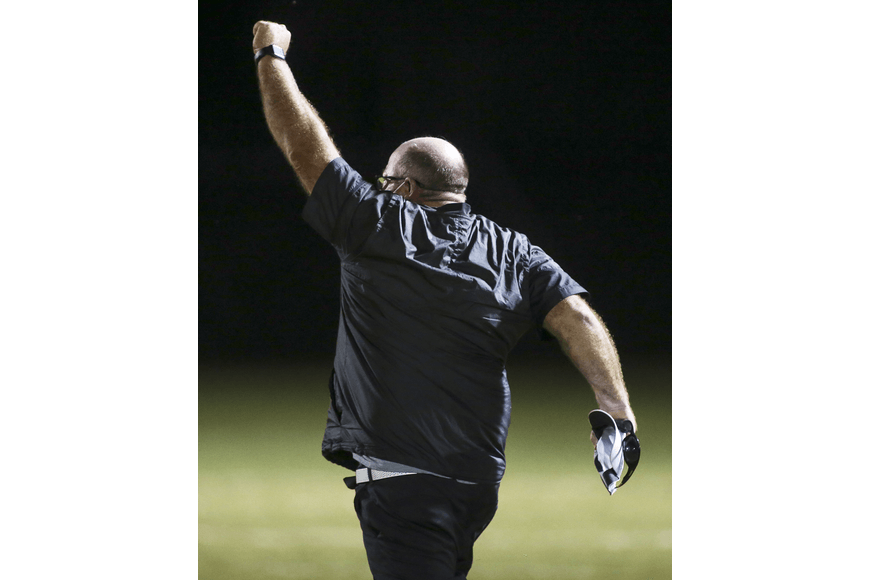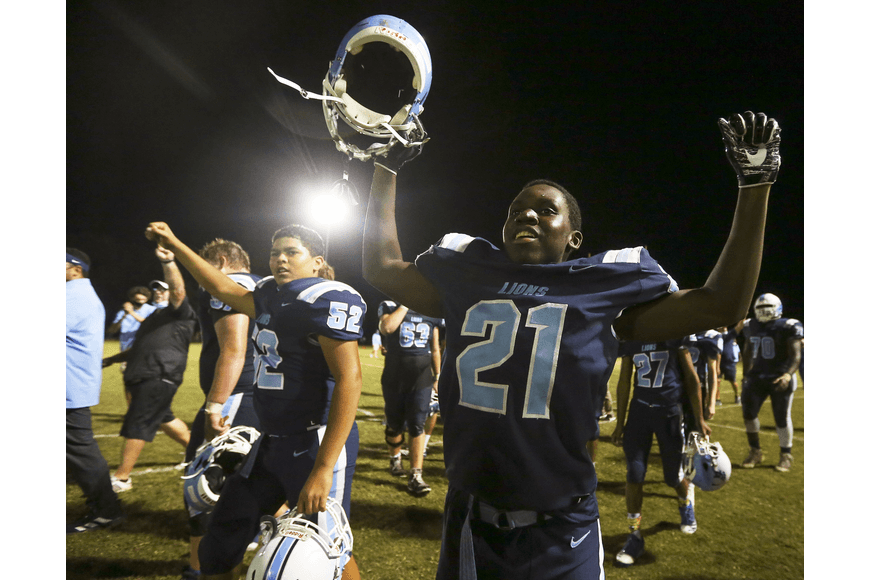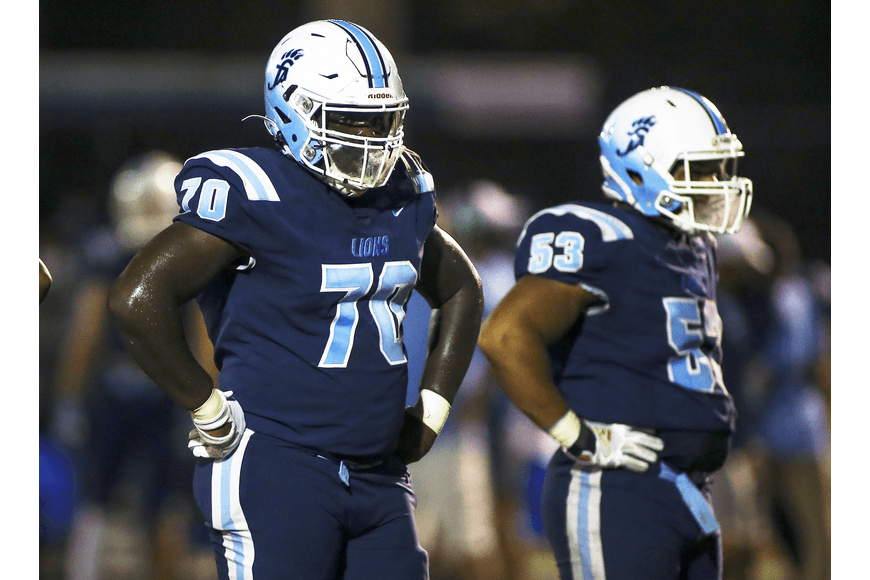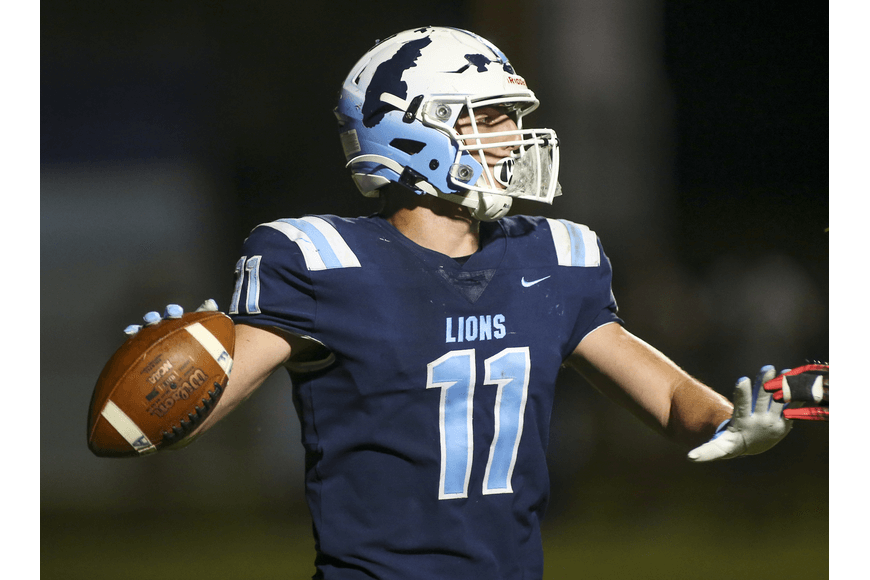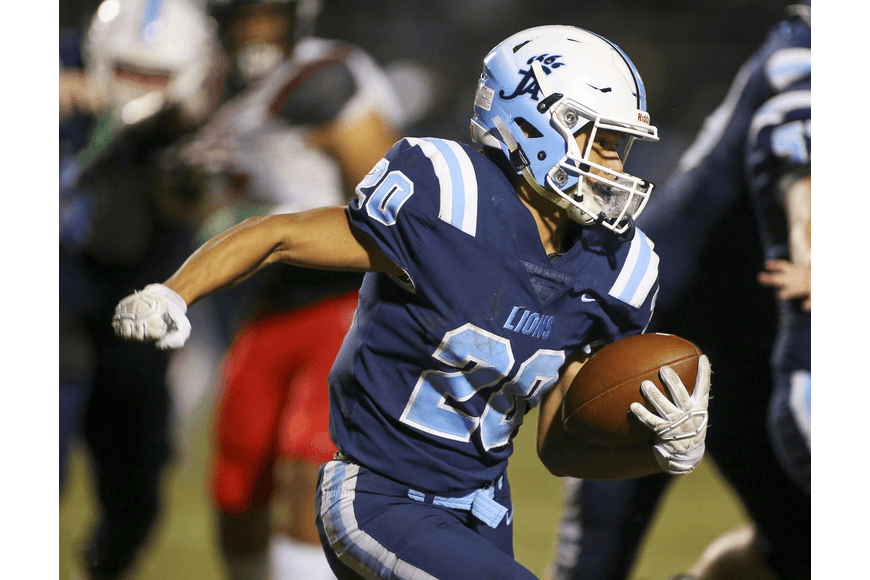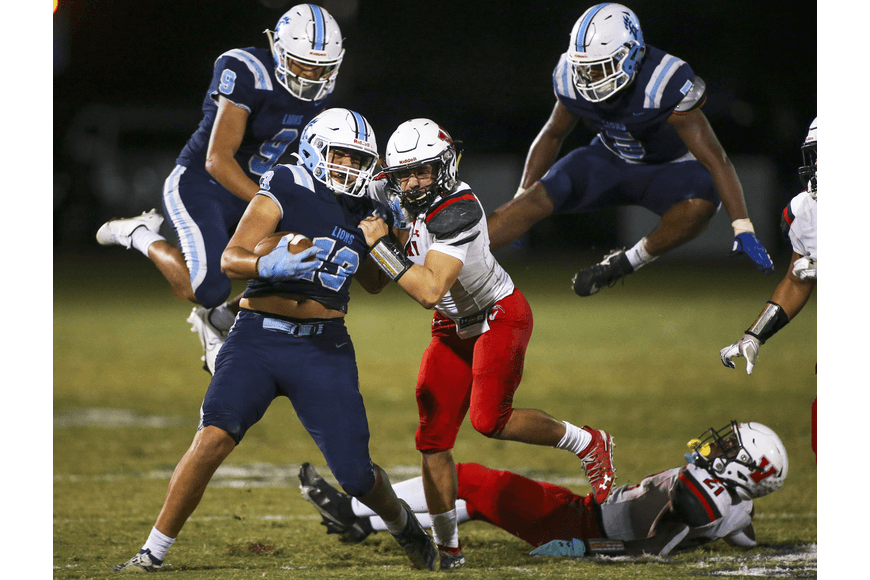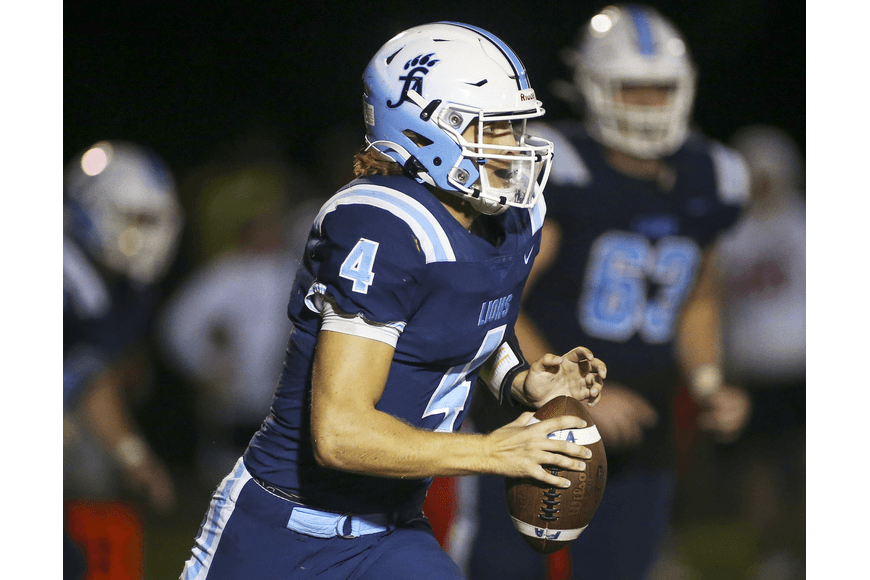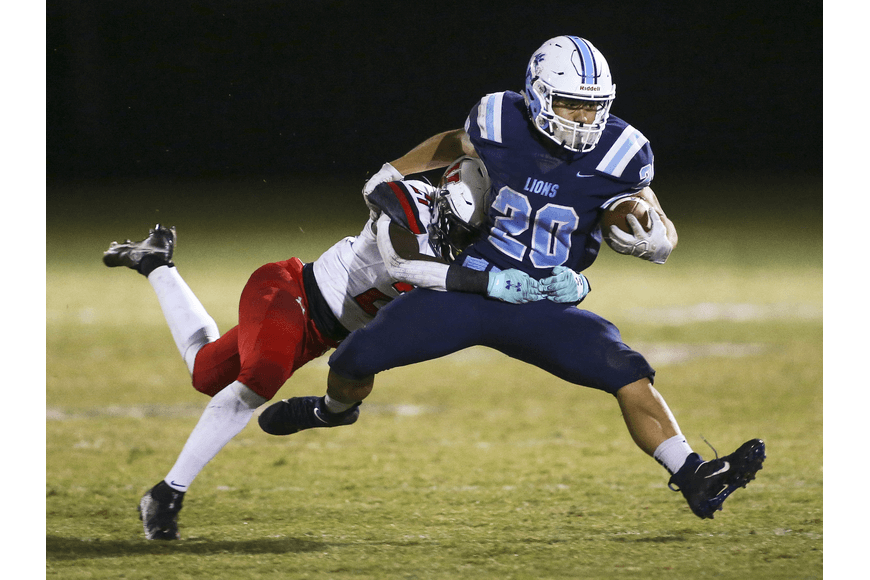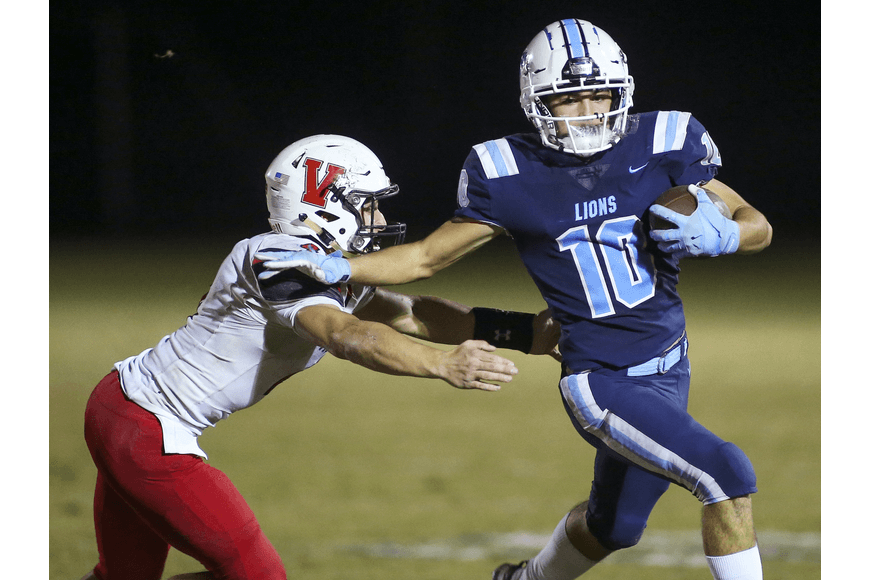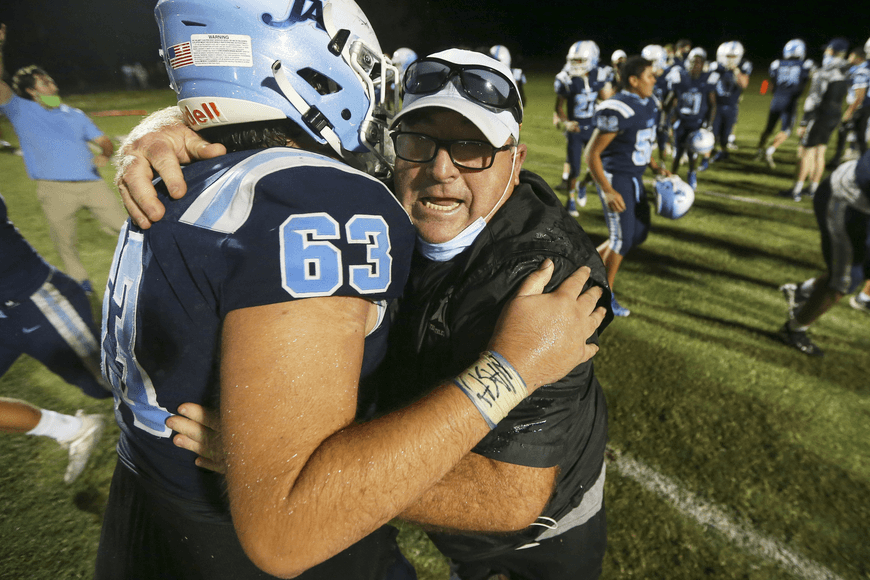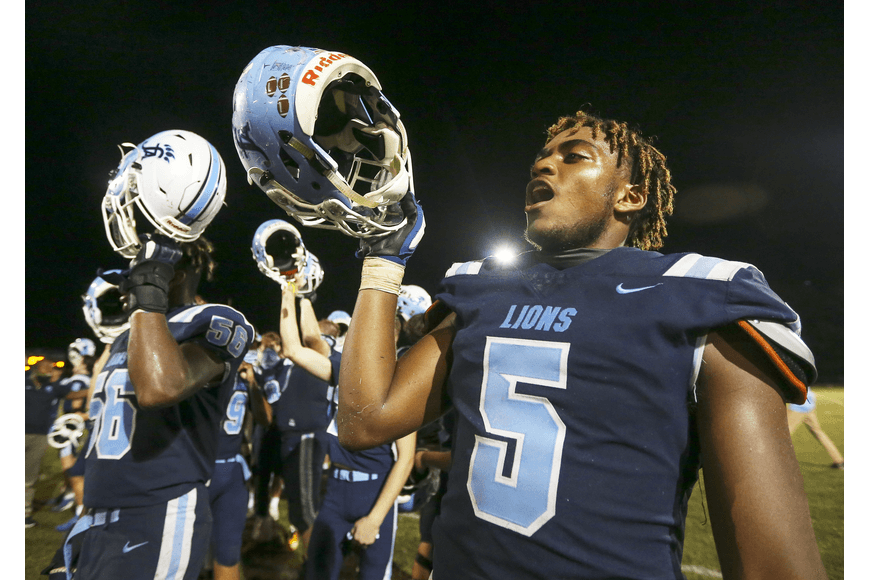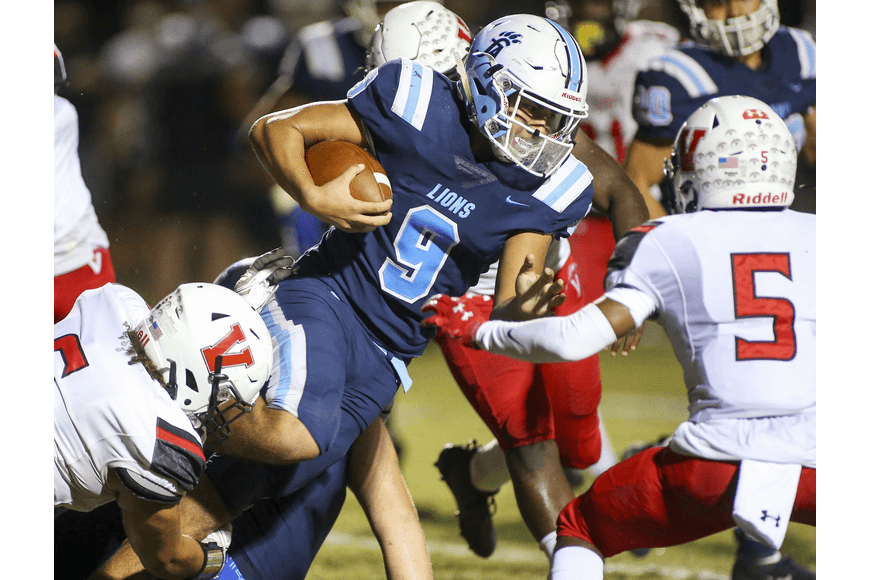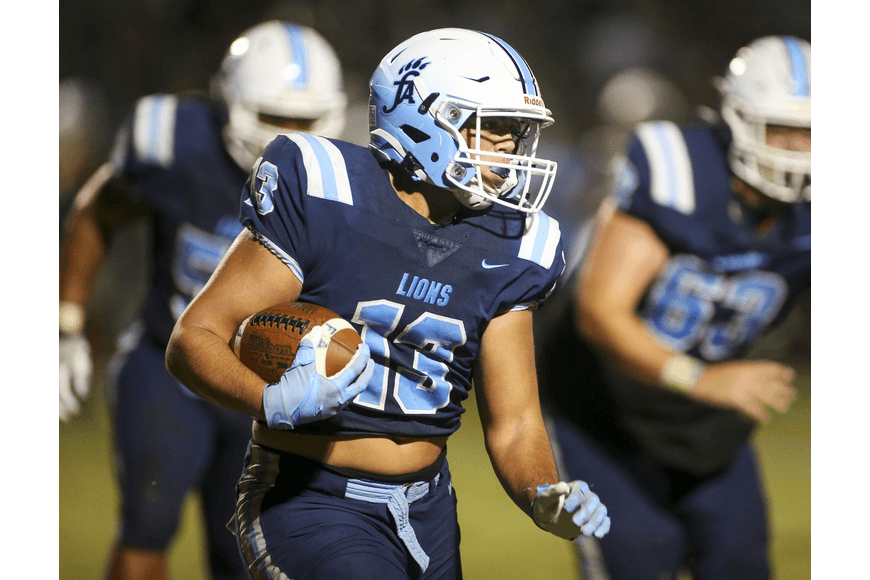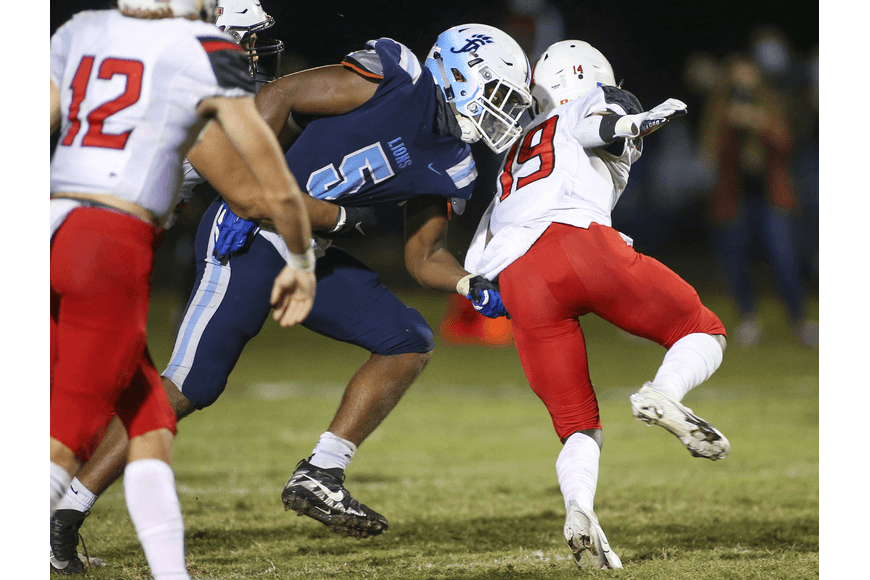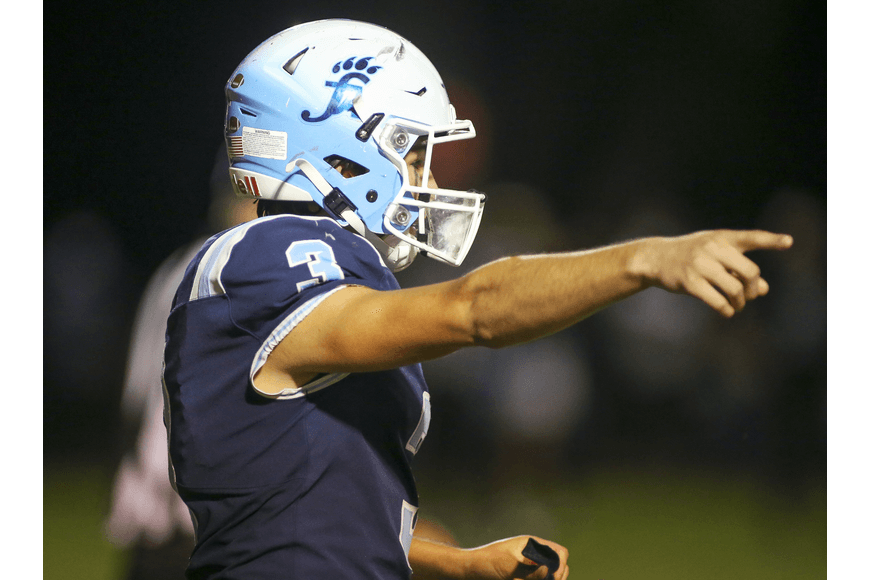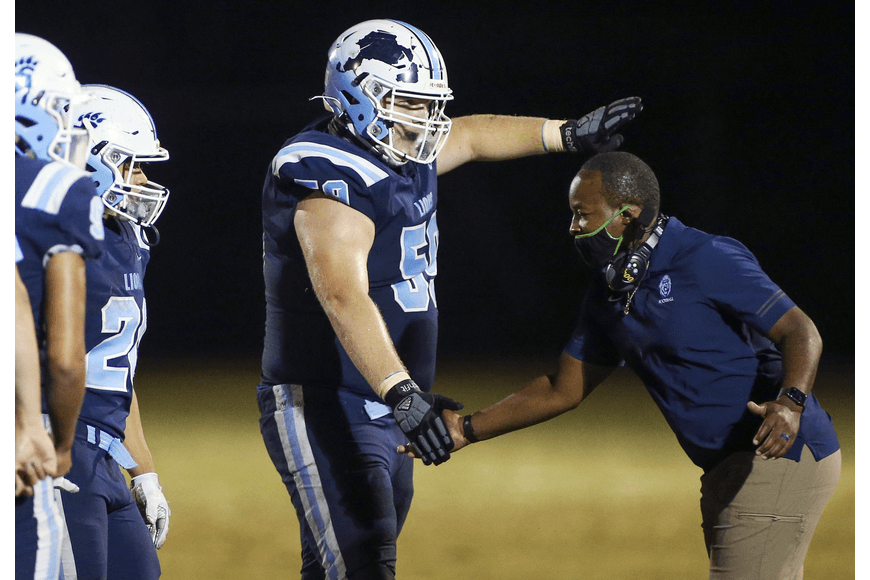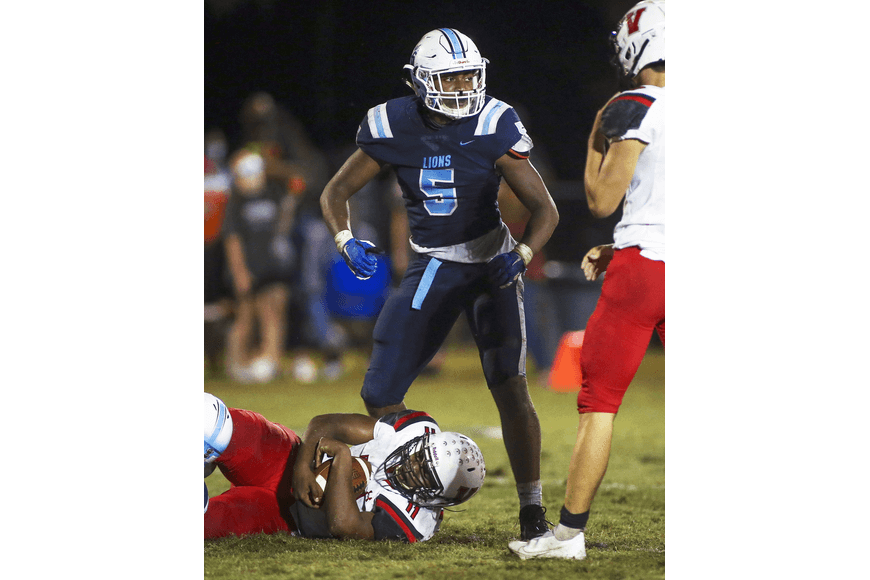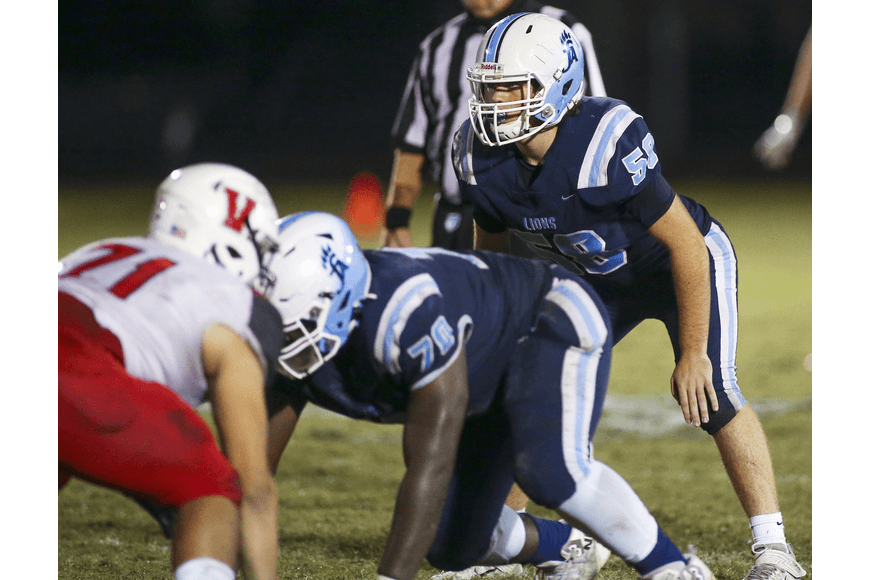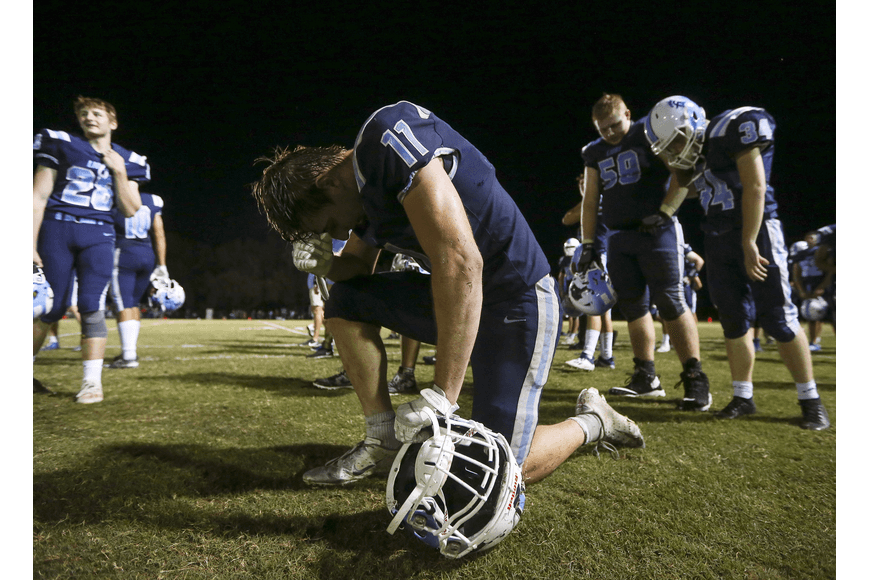 Photos courtesy of Tyler Herring, Orange Observer