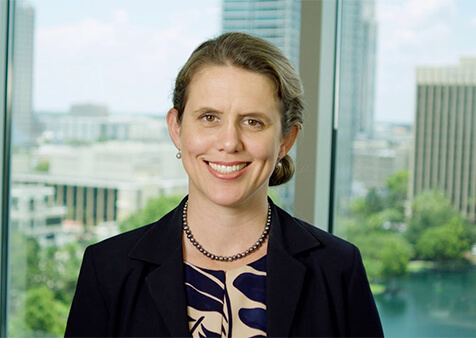 Foundation Academy is pleased to announce the hiring of a new Vice President of Development, Mrs. Liefke Meyers. Liefke joins the FA family coming from the Orlando Economic Partnership serving eight years as Vice-President of Investor Relations, where she executed successful invest-donor strategies resulting in the Partnership achieving & maintaining the highest private-sector funding for economic development in the state of Florida, which happens to be the third-largest in the nation.
"I am blessed and honored to join this dedicated team who invests in our children's lives with a priceless Christ-centered education," says Liefke. "I look forward to getting to know the Foundation Academy families and children as we all unite to support the exponential growth the school is experiencing now and into the future."
Foundation Academy President Dave Buckles said, "Liefke's passion, community relationships, proven strategy in fundraising and missions background is the right combination needed to advance the development goals and vision the Board and I have for our school. We welcome her to the team!"
Foundation Academy is the largest ministry of Winter Garden's First Baptist. Foundation Academy was established in 1958 at our current Plant Street Campus, eventually expanding operations to the Tilden Campus to serve the high school in 2006. In 2019, Foundation Academy expanded yet again, to the Lakeside Campus in conjunction with Family Church of Windermere Campus.
Pastor Tim Grosshans, the Senior Pastor of Winter Garden First Baptist, said of the addition of Mrs. Meyers, "As an organization whose mission is centered on Christ and is the very foundation of our faith, to have someone the caliber of Liefke Meyers and whose faith plays such an integral role in her life, is simply a perfect partnership in moving Foundation Academy forward."
Foundation Academy has already begun the expansion of their Tilden Campus that includes new roads, parking, signage, and expansion of their athletic space with a new weight room & training facility. Liefke will be helping lead the drive towards other phases of Expansion: Set Apart.
For more on Liefke and Foundation Academy's Expansion: Set Apart read the April 22, 2021 Press Release.