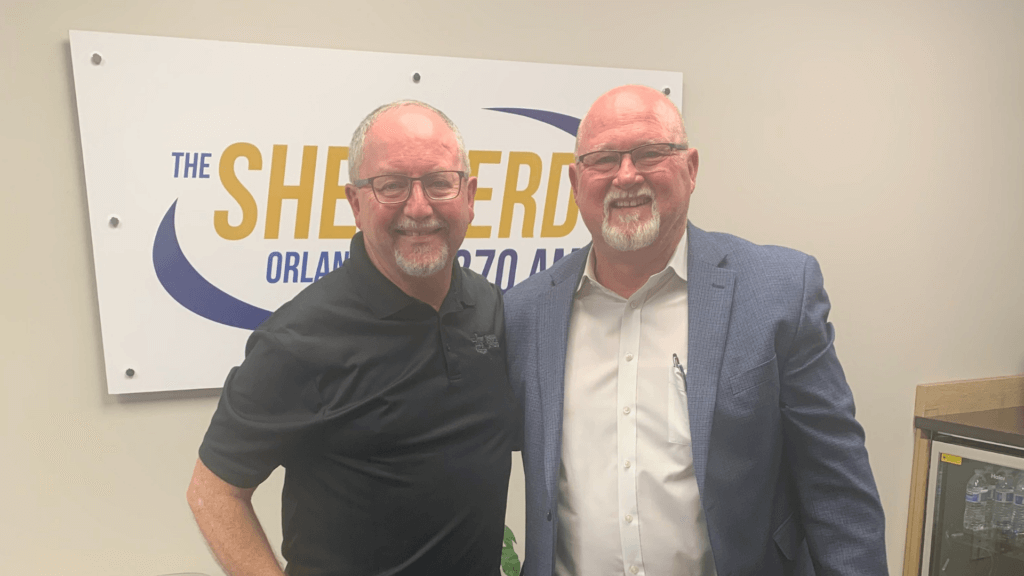 On Air with Mike Galland & President Dave Buckles
Mike Gilland, Operations Manager and Host of "Afternoons with Mike," recently sat down with Foundation Academy's own Dave Buckles to discuss his story and all that God is doing at Foundation Academy.
Video clips featured on the Shepherd's Instagram story showed previews from the episode before it aired on August 11th.
One of the many things President Buckles shared was, "Our pastor challenges us every year at graduation time. Do we know that every kid walking across that stage has heard the gospel?" President Buckles goes on to say "He makes us answer that question because that's how important it is to him and to us."
Listen to the full episode with Dave Buckles below and tune into The Shepherd 1270am for more uplifting and exciting talk shows from a biblical perspective.
Listen: Afternoons with Mike S3E150: Dave Buckles