Learning is a lifelong process, and choosing a school for your child is a big decision. On top of that, finding the right school that aligns with your own values is a long process. Academics, athletics, fine arts and extracurriculars are all important components of a well-rounded education. Finding a school that can check off all of these "boxes" can be difficult.
Faith-based schooling and private Christian schools can unify all of these different aspects of modern education through guiding Biblical principles. By grounding all of these separate pieces in faith, students can enjoy a holistic education that nurtures their inner curiosity and sets them up for success. If you're considering enrolling your child in a faith-based school, you might be surprised at how the benefits of a private Christian school can last a lifetime.
Thriving Outside of the Classroom
Learning doesn't only happen in the classroom. Beyond academics, students can enjoy a strong community and create lifelong bonds and friendships in a faith-based learning environment. At Foundation Academy, we strongly believe in laying the right foundation for success so all of our students can thrive in and out of the classroom.
Whether it's in the fine arts or athletics, having strong principles based in faith can help nurture students academically, socially, spiritually and emotionally. Students can understand the world around them and the many walks of life that exist while learning to give back to their own local communities. Integrating faith into all parts of student life creates a more holistic learning environment so students can realize their full potential.
A High-Level Curriculum, Based in Faith
A quality, high-level curriculum is at the heart of academic success. But learning is more than just quizzes and flashcards, and your child's education should reflect that! Private schools come with smaller class sizes and more individualized attention, so your child will be able to establish real connections with their classmates and receive more help from their teachers. These important connections can help them achieve greater success.
At Foundation Academy, we know that success isn't just limited to test results. Sending your child to a private Christian school means faith is at the center of everything. We offer all of our students a quality education that's rooted in Biblical teaching, equipping them the most important skills they'll need like critical thinking, problem-solving and communication.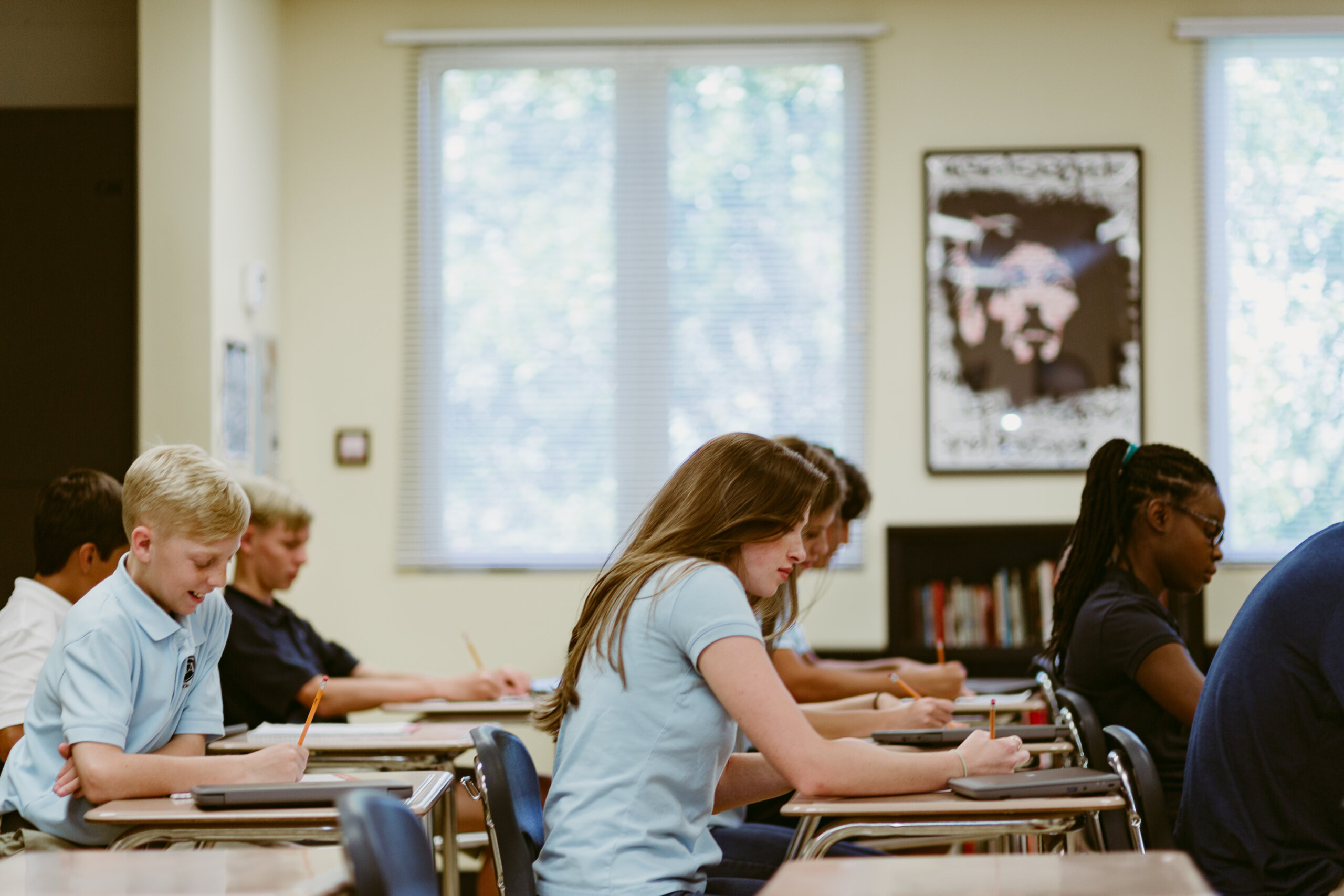 Learning to Serve the Local Community
The spirit of service and outreach are two pillars of a quality education. While some public schools may offer opportunities for students to serve their community, a private Christian school can offer spiritually uplifting outreach programs that are fun and creative.
Serving your local community and understanding civic responsibility are two of the best lessons students can learn. At Foundation Academy, we believe it is especially important that students learn by example, so it's essential that everyone is given the chance to serve in outreach programs. Students can volunteer and work on projects that resonate with them and their values, teaching them essential lessons to serve their community as their authentic selves.
Set the Foundation for Lifelong Success
Enrolling your child at a private Christian school in Orlando can help them thrive and succeed throughout adolescence and give them the tools they need for the modern adult world. Through faith, community and a comprehensive curriculum, students can become their most authentic selves and step into the world ready to lead.
We believe that education is a life-long process, and for 60 years Foundation Academy has partnered with families and the church to build that foundation for life. From preschool to graduation, we're committed to providing an excellent education for students. Faith, fine arts, academics and athletics are at the heart of our mission, so our students can grow and learn in a nurturing environment. If you'd like to learn more about our Greater Orlando school campuses, schedule a tour today! From the comfort of your own home, you'll be able to explore Foundation Academy and see everything that we have to offer.