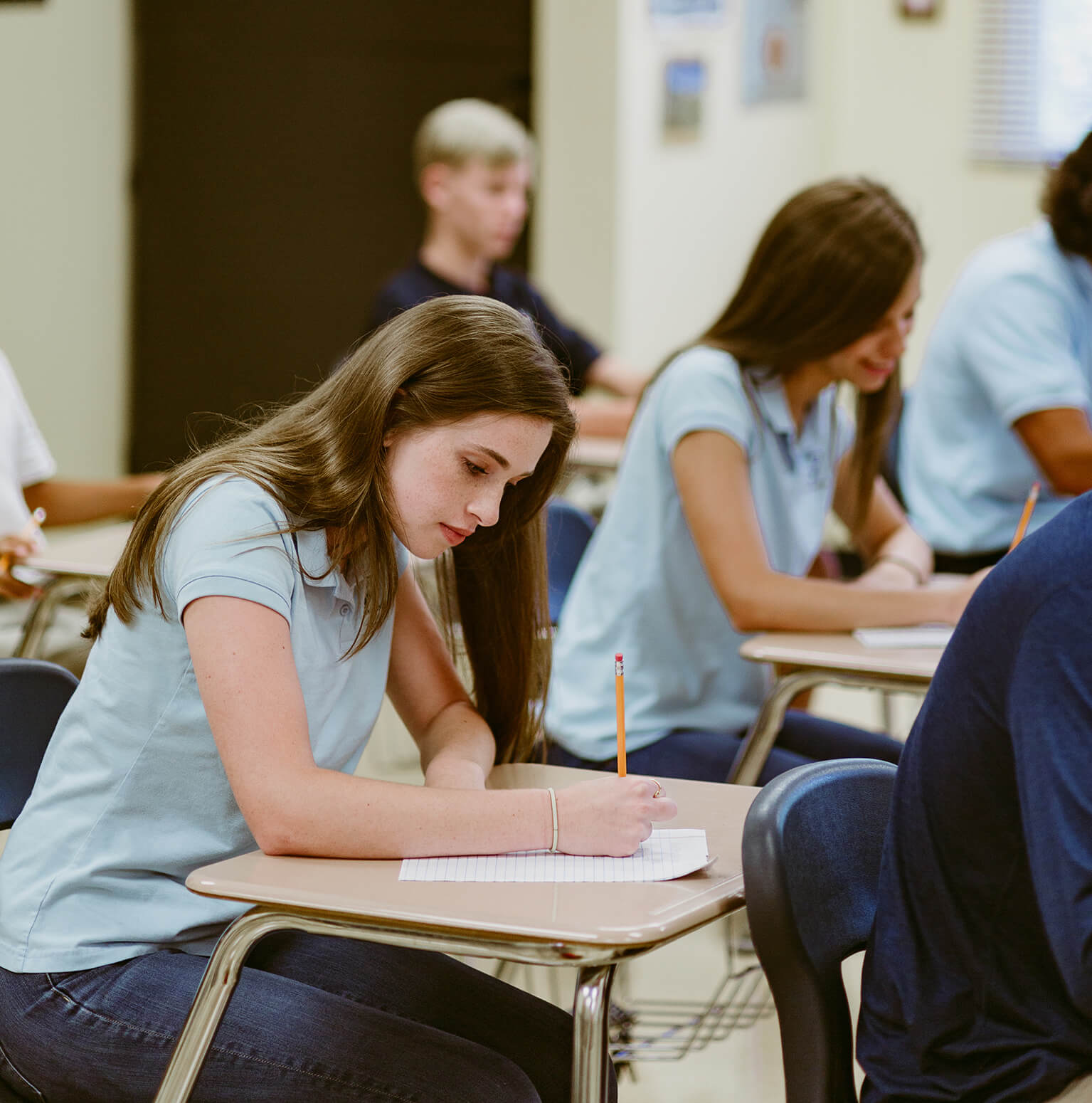 Admissions
Getting Started with Foundation
Thank you for your interest in Foundation Academy! We invite you to see all that Foundation Academy offers through a tour, which gives you an inside look at our campuses, our top-notch faculty and staff, our curriculum and extracurricular offerings. After your tour, you'll be directed to apply online to get the application process started. We look forward to meeting you and helping you learn all about Foundation Academy!
How to Apply
Applying is simple! Click here to view the process, admission criteria and required documents.
Non-Discriminatory Policy
Foundation Academy will admit students of any race, color, nationality, and ethnicity to all the rights, privileges, programs, and activities generally accorded to or made available to students at the school. We will not discriminate on the basis of race, color, national and ethnic origin, or religious background in the administration of our educational and admission policies, financial assistance, clubs, athletics, or other programs.
Foundation Academy Tuition & Fees
Investing in a private school is a big decision that requires careful financial planning. As you'll find through our process, our families find great value in the education their child receives at Foundation Academy and the foundation we build together in partnership with the parents and the church. Foundation Academy tuition payments are made to our tuition management company, FACTS. Each family has a billing account and can choose their preferred payment option (monthly, quarterly, or annually).
Below are the current tuition rates for the 2023-2024 school year.
Tuition Assistance FAQs
For students in grades K – 12 whose families demonstrate a financial need, Foundation Academy tuition assistance is offered through our third-party vendor, FACTS. We strive to make our school accessible to those who value the excellent Christian education and additional programs offered, however, as a member of the FHSAA, Foundation Academy is not permitted to offer scholarships for merit, sports, or other areas.
Q: Do I need to fill out an application for tuition assistance?

A: Yes, through our third party vendor FACTS. Keep in mind that an application for admission should be completed at the same time as the application for financial aid, as a student will not be awarded aid unless they are being offered admission at FA.
Q: What income information is needed?

A: Income information is required for both parents, even if they are in separate households.
Q: What happens after I submit my application?

A: The financial aid committee will review the aid recommendation from FACTS and make a final award determination based on the demonstrated need and the available financial aid funds.
Q: When can I apply for tuition assistance?

A: Aid applications open on January 1st each year. A family should apply for aid when they submit an application for admission. During the summer months, please check with the finance office or admissions office on the availability of Tuition Assistance funds.
Scholarships & Programs
Florida State Scholarship Information
State Scholarship Options

To help make a Kingdom Education more affordable to families, Foundation Academy (FA) is pleased to accept two of the Florida School Choice Scholarships under the Step Up for Students Program.

The Florida Tax Credit Scholarship (FTC) and the Family Empowerment Scholarship for Educational Options (FES-EO)
The Family Empowerment Scholarship for Students with Unique Abilities (FES- UA)

You can find out more about these two scholarships on the Step Up website. You will see other programs, but FA only accepts the two listed.

**Please note that Step Up has many different scholarship programs and Foundation Academy is currently set up to take only the FTC (income based) option.
State Scholarship Important Information

The two programs offer different funding amounts. The FTC for the 2023-2024 school year average was just over $7,000, varying by grade. The UA is typically more, but due to the nature of the scholarship, please check with the school to determine if FA is able to meet the needs of the student. The family is responsible for paying the difference in the total tuition and fees minus what Step Up covers. This can be paid monthly, quarterly or annually.
As a courtesy to Step Up recipients, AF deducts the estimated funding amount of the tuition balance prior to receiving the funds. Step Up provides the estimated funding quarterly (September, November, February and April).
Awarded by Step Up does not mean funded. Funding comes from Step Up quarterly. If for any reason Step Up is unable to provide your child funding the unfunded amount will be reapplied to your FACTS account for remittance.
Step Up will allow a parent apply for multiple scholarships for their child, step up will even award multiple scholarships to one child, but SUFS only allows the parent to utilize funding from one of the awarded scholarships.
Step Up UA considers parents private pay which means the private school does not have to manage those scholarship funds. The parent pays the school and then submits their FACTS payment recipients to Step UP UA for reimbursement. FA will be happy to assist those with UA by managing the scholarship funds to be deposited directly to FA, however, FA does reserve the right to request that parents stay as private pay and manage their child's UA reimbursements.
f you provide FA, the Step Up student award ID for your child under FTC/FES-EO, then decide to switch over to UA, FA will not manage the UA funding. The estimated Step UP FTCC/FES-EO funds that would have been deducted from your FACTS account will be reapplied and you will pay FA for tuition/fees and get reimbursed by Step UP.
If divorced parents split the tuition billing and their child has Step Up, FA will deduct the estimated Step UP funds from the full tuition amount and then divide the tuition equally into each parent's FACTS account.
Each parent can apply for Step Up for that child, but Step Up will only allow one funding to be applied to that student, therefore, any Step Up award is applied to the full amount of tuition prior to being split.
FA does not acept scholarships managed by the AAA organization.
Apply / Renew
Apply for a scholarship (you can apply for both but can only use one) apply.stepupforstudents.org. We recommend doing as soon as they open for the new school year.
Share Approval
Once your child has been offered admission to FA and you have completed all enrollment requirements, send a screenshot of the award notification with the student award ID to finance@foundationacademy.net.
Parent Approval
After FA completes the registration in Step Up, the parent must follow the steps to approve the deposits to FA before any tuition adjustments can be made to the FACTS account.
A parentally placed private school student with a disability does not have an individual right to receive some or all of the special education and related services that the student would receive if enrolled in a public school under the Individuals with Disabilities Education Act (IDEA), as amended.
International Students
Foundation Academy is a SEVIS-approved school for grades 7–12 and is happy to have had students from China, Angola, Belarus, Venezuela, Columbia, Taiwan, Turkey, Brazil, Vietnam and El Salvador. Learn more about our steps for application and our all-inclusive fee for international students today.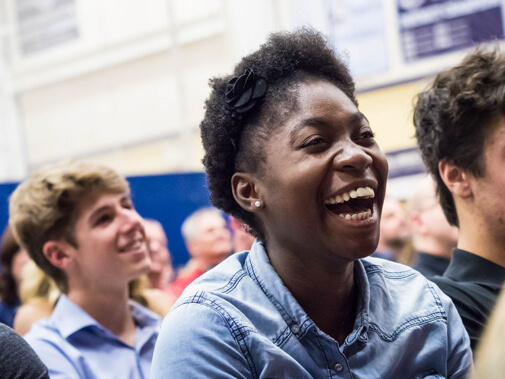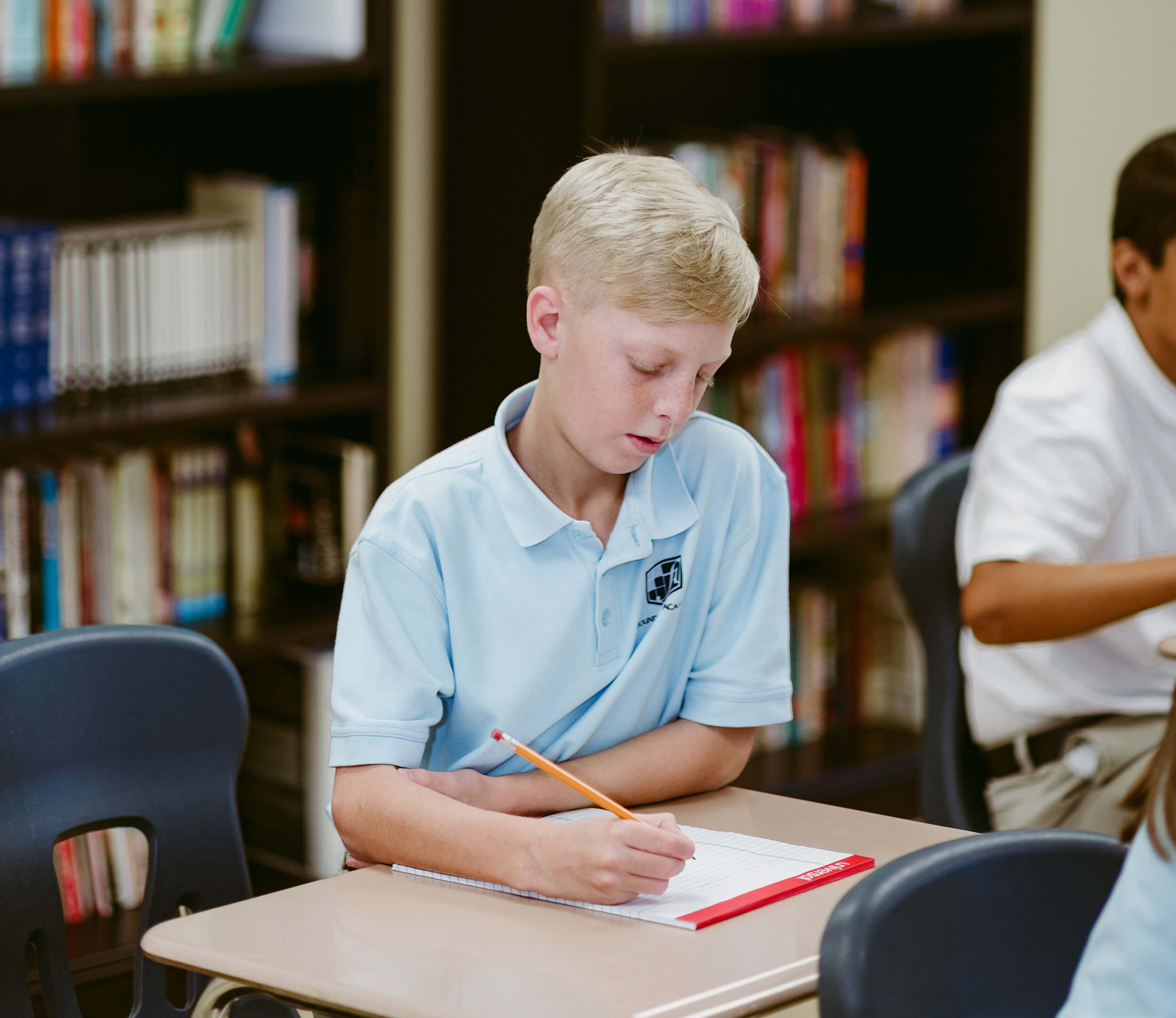 Ready to Tour Our School?
Foundation Academy has three incredible campuses to explore—all centered around quality Christian education. Schedule a tour today to get started.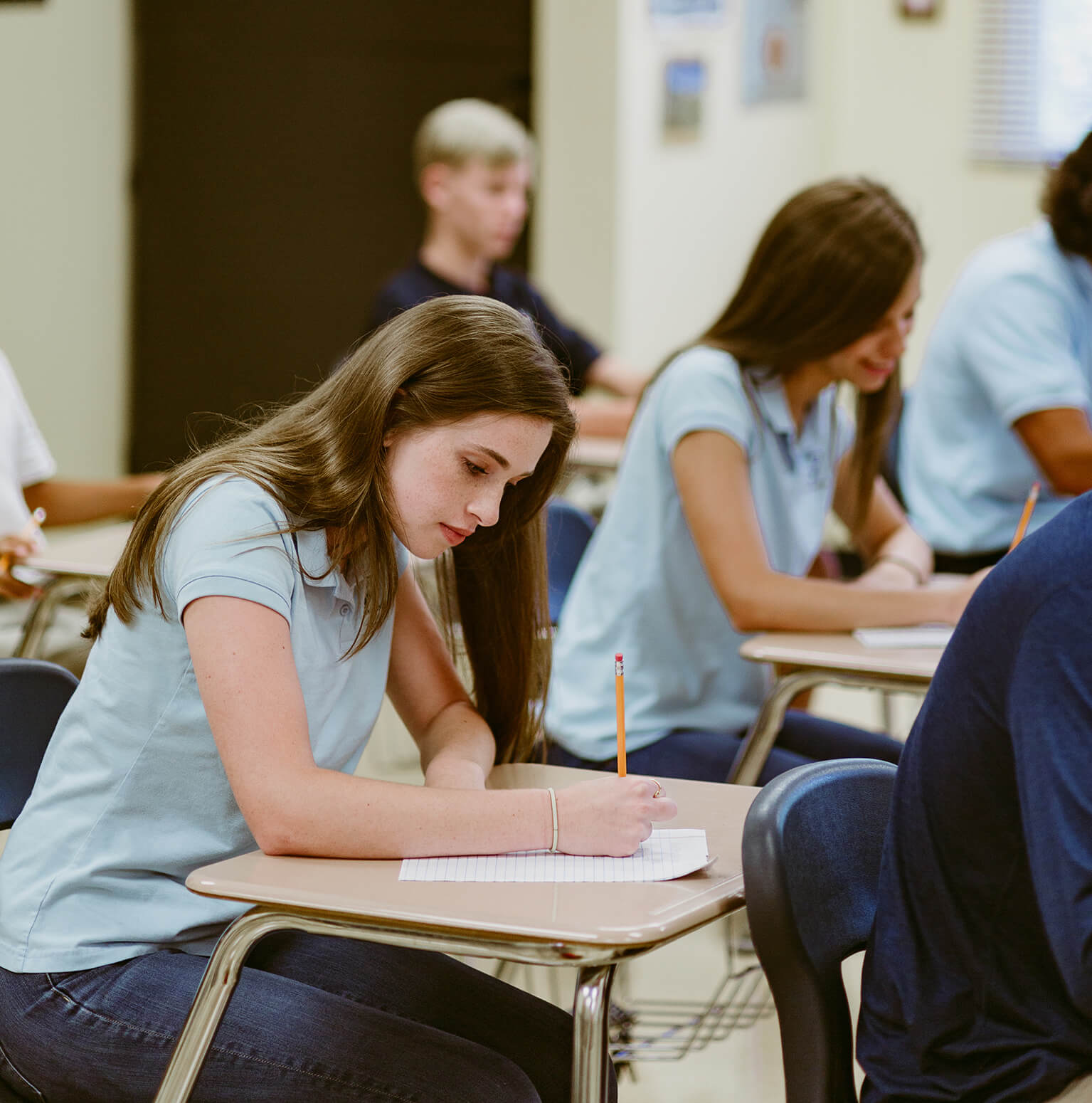 Want to Learn More About FA?
At Foundation Academy, we have a lot to share. Request more information today to get the full scope of what our school has to offer.