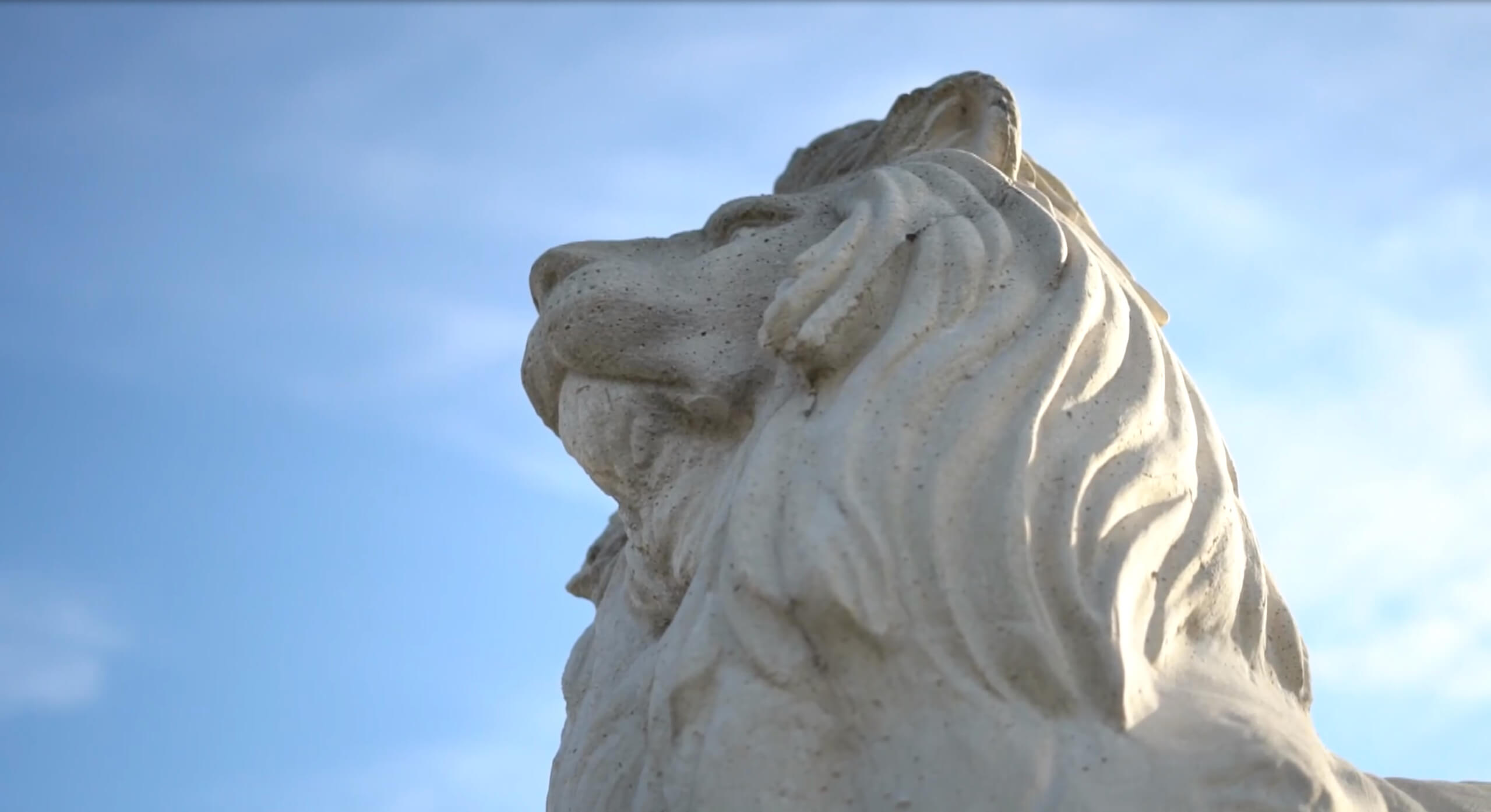 Branding Opportunties
Foundation Academy, with over 1,100 students and three campuses, has become one of the most recognizable private schools in Central Florida. Our student body is diverse in both demographics and location. We invite you to partner via advertising and create brand awareness for your company in a coveted market with limited availability.
Secure your Branding Package Today!
*Limited space available.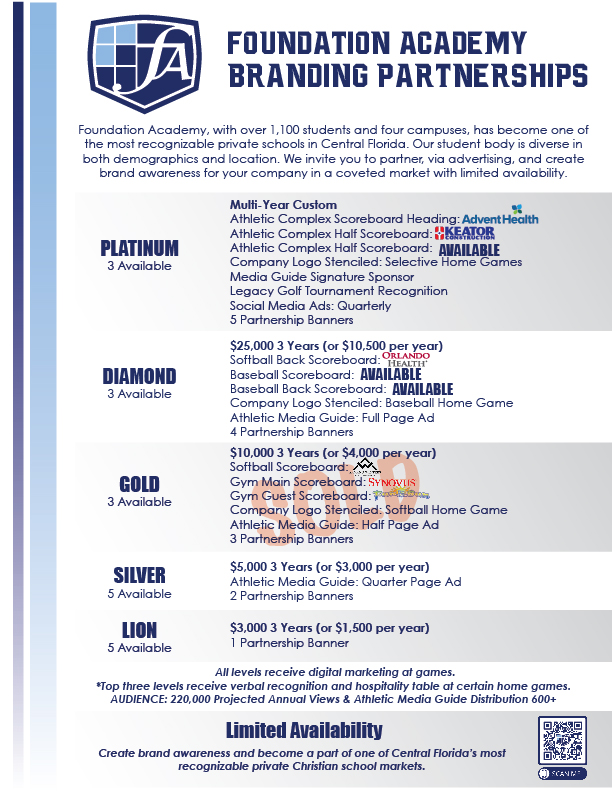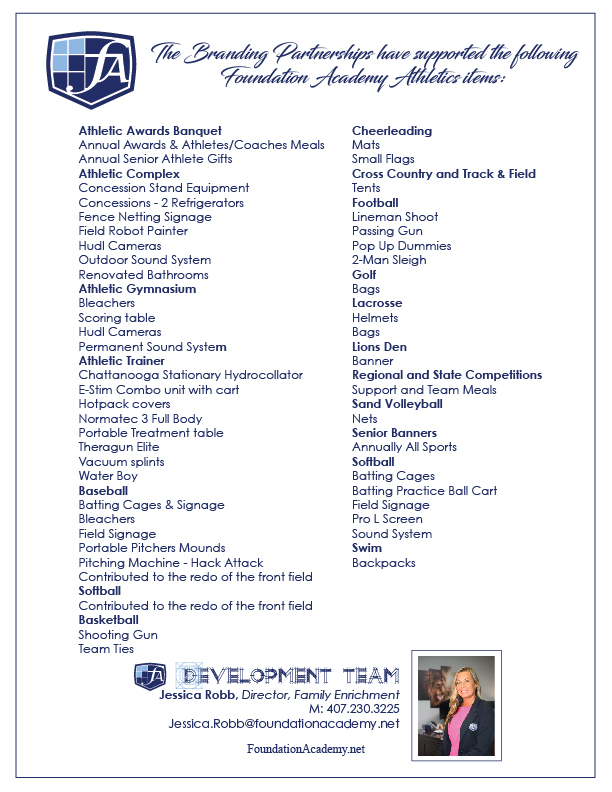 For more information regarding Branding with Foundation Academy, please contact
Jessica Robb, Director of Family Enrichment.
Email: Jessica.Robb@FoundationAcademy.net
Phone: 407.230.3225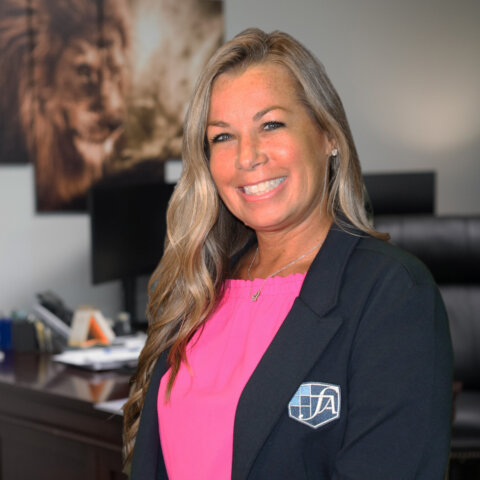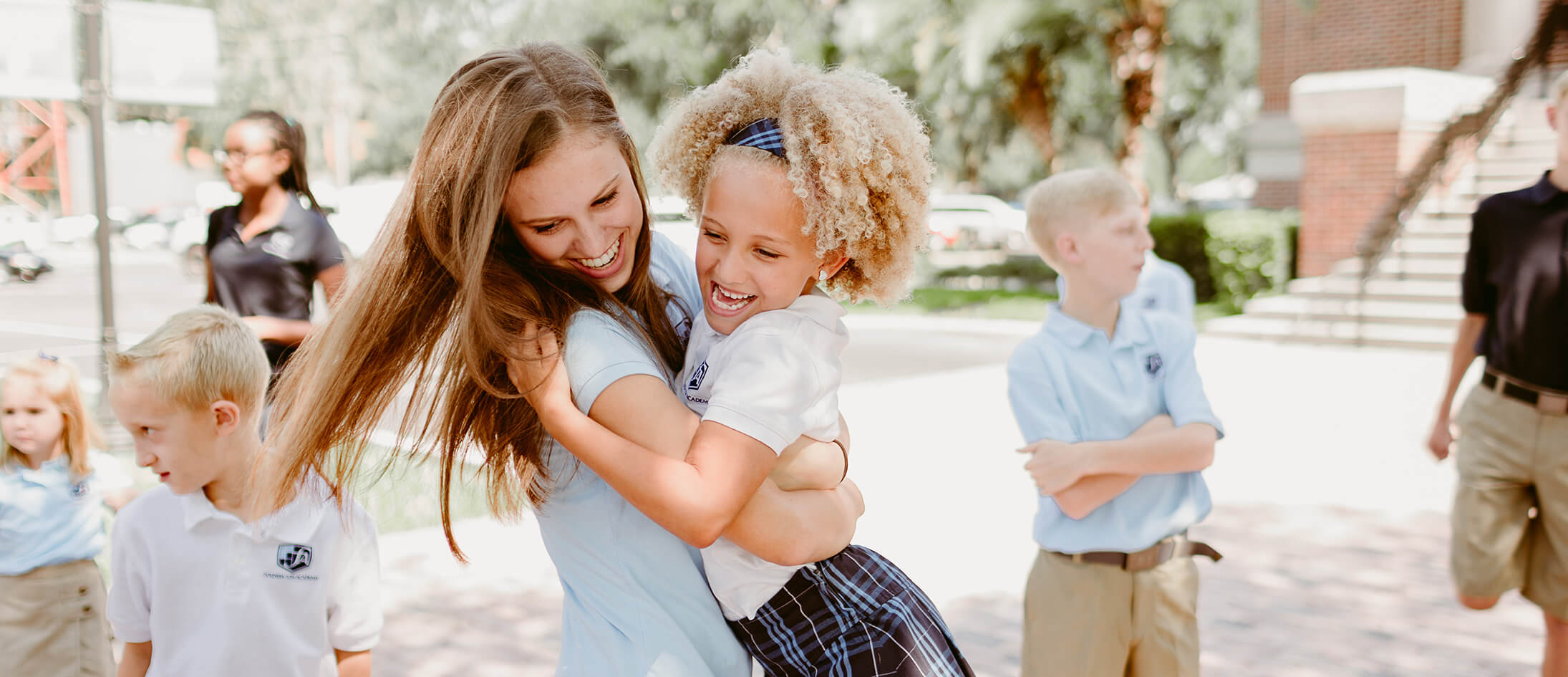 Looking for other ways to give?
Interested in volunteering, participating in our co-branding opportunities or sharing your gifts with Foundation Academy outside of donations? We appreciate your interest and are here to help make it happen! Learn more about the many ways you can make a difference at FA today.