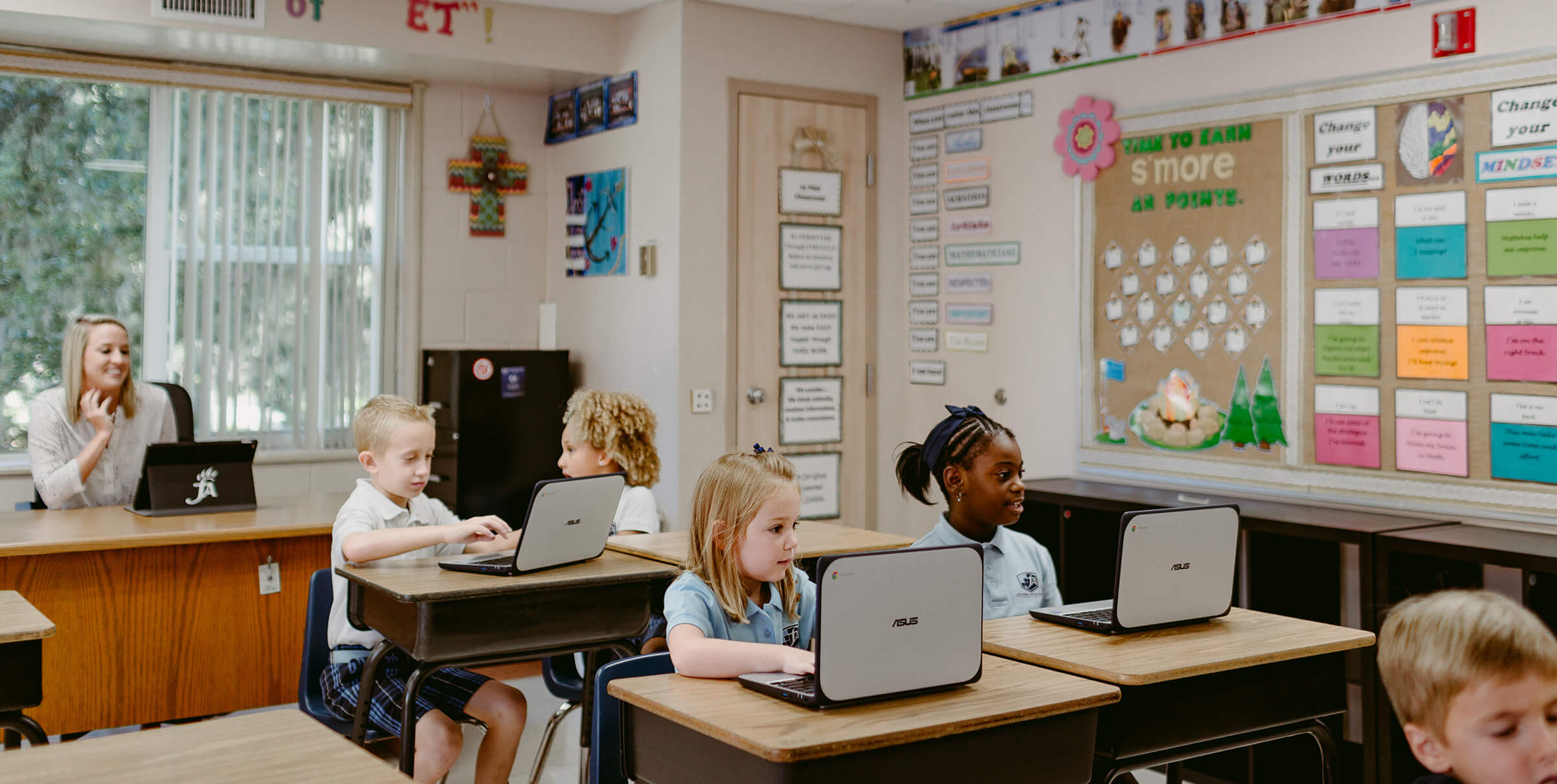 Elementary School
Academics & Honors Program
All curriculum is carefully chosen for each subject with the highest academic goals in mind. A variety of publishers, both Christian and secular, are used. All subjects are taught from a Biblical worldview. Educational projects and field trips are offered at each grade level that enhances curriculum content.
An Honors Program is available to eligible 3rd, 4th and 5th-grade students. Standardized test scores, reading levels, and teacher recommendations are used as qualifiers. The Honors Program uses integrative technology and advanced critical thinking tools. An extra tuition fee is required for this program. An Honors Track for Math is incorporated into the existing 5th and 6th-grade academic programs for students who show outstanding achievement in this subject.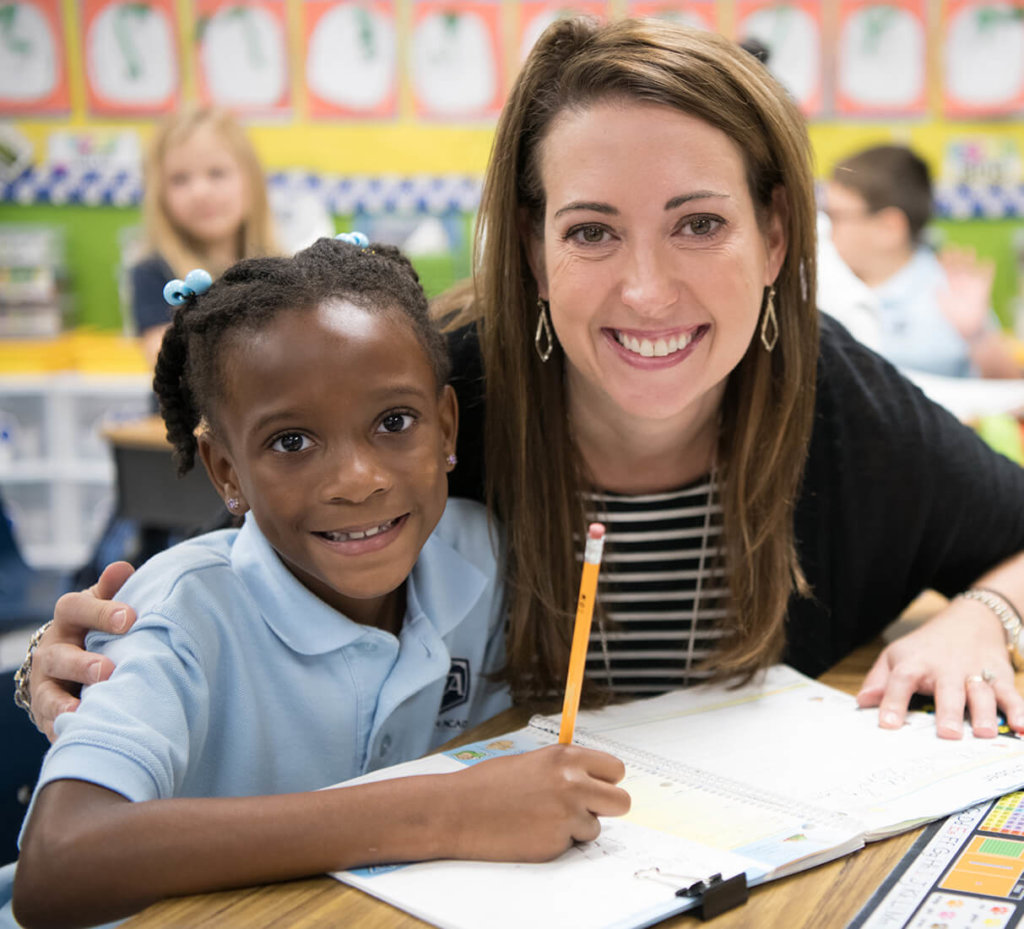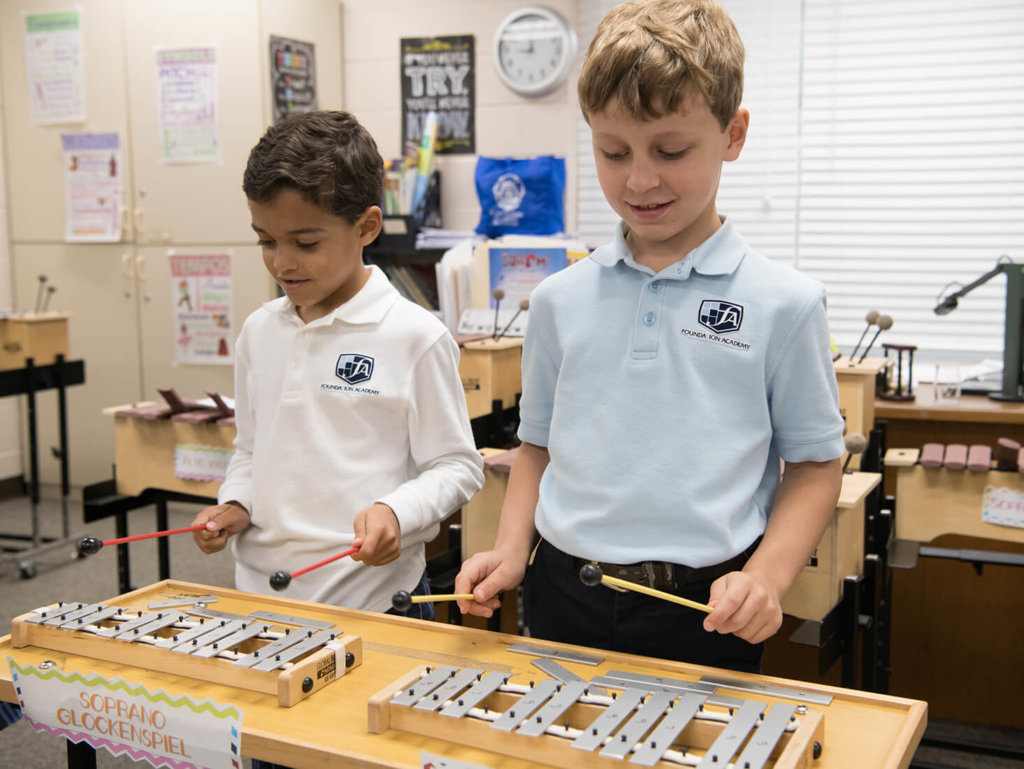 Enrichment Classes & More
Art, Computer/Media and Music classes are integrated through all grade levels and Physical Education is for grades PK4-6th.
Chapel & Worship
Chapel is held weekly in the beautiful church sanctuary. An exciting time of praise and worship is followed by an engaging message centered on thematic lessons from the Bible with practical life application.
Our Chapel Leader is Dr. Stephanie Cline, Children's Ministry Director at First Baptist Winter Garden, "My favorite part about chapel is teaching the kids biblical truth through age-appropriate activities. I love listening to the kids when they sing and worship Jesus. This is one of my favorite ways to connect to Foundation Academy."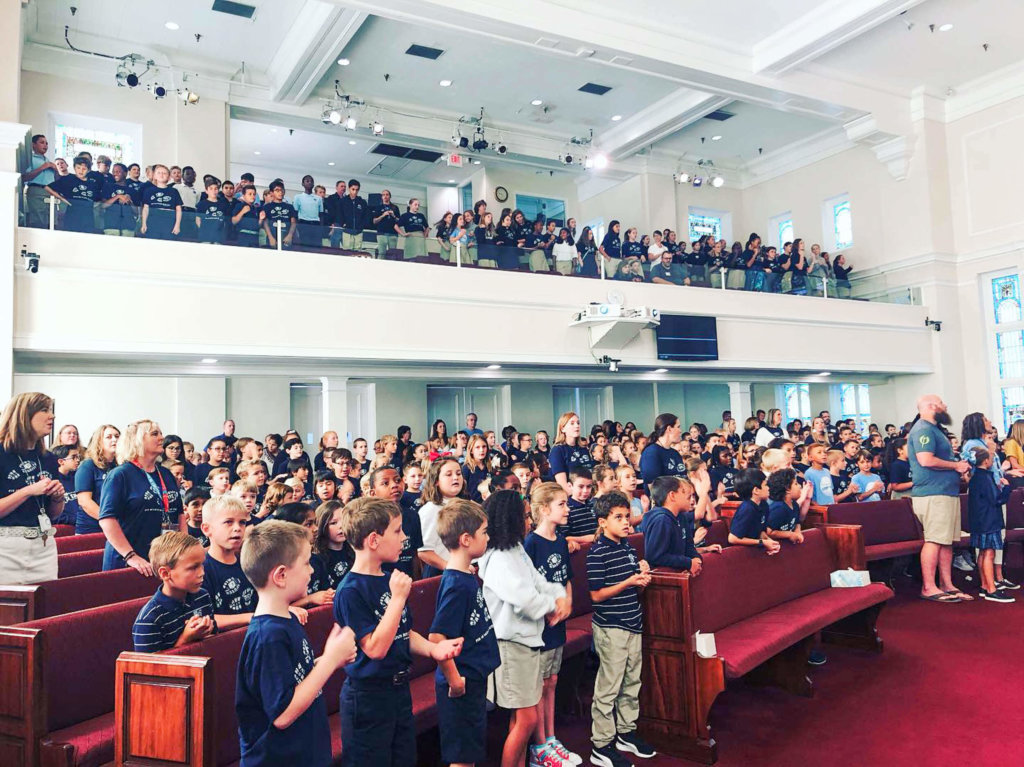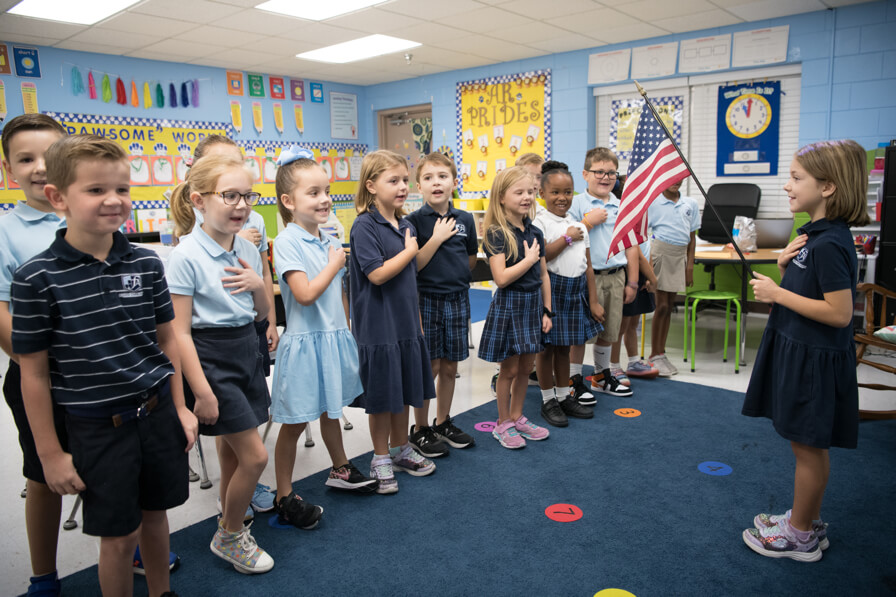 Life at Foundation Academy
At Foundation Academy we have methodically built a culture that takes into consideration growth and development from childhood to young adulthood. Our goal is to provide a broad, dynamic range of experiences that are a testament to who they are as individuals and how their gifts, talents, and passions fit into God's perfect will for their lives.
Life at our Plant Street Campus lies in the beautiful setting of the historic downtown Winter Garden. The tree-lined brick streets, mom & pop stores, and intimacy of the community make it the ideal setting for early childhood development.
Other Elementary Highlights
Foundation Academy has a deep belief in students having the opportunity to develop their passions and skills after school. We refer to it as "FA After3". Our primary objective is to utilize their God-given interests and abilities and embrace them by showing them the attention and focus they deserve. We have placed qualified driven instructors and coaches to guide them in their daily growth.
Lions Pride Development Athletic Program

Our Elementary Sports Program is a concentration of team sports such as Basketball, Soccer, Volleyball, and Flag Football. The program is designed with the intent to teach the fundamentals of each sport and help each young athlete identify where their passions and skills lie that they may begin to choose a path that suits both. The sports are seasonal and are complimented with both workouts and games.

The program is headed up by former Varsity coach Jeff Michaels.
The Young Lions Strength and Agility is designed to provide students with the opportunity to build a solid athletic base. It is also designed to help students begin to develop the fundamentals necessary to engage a focused physical fitness plan. Young Lion athletes will use their own body weight for training and building their muscles as well as begin the process of learning how to move their bodies in space. This is achieved through focused drills and exercises that will teach them gradually.

Jami Brazil heads up Strength & Agility and individual development.
Our Plant St. Campus offers a variety of after school clubs, organizations, and activities that we call "FA After 3". This includes such offerings as National Elementary Honor Society, Lego Club, Drama, Chess Club, Violin, Strength and Agility Training, Volleyball Training, Guitar, Piano, Hip Hop – Jazz Dance, Ballet.
Register for Clubs and Field Trips

Parents, you are invited to register your children for the upcoming clubs, activities and field trips.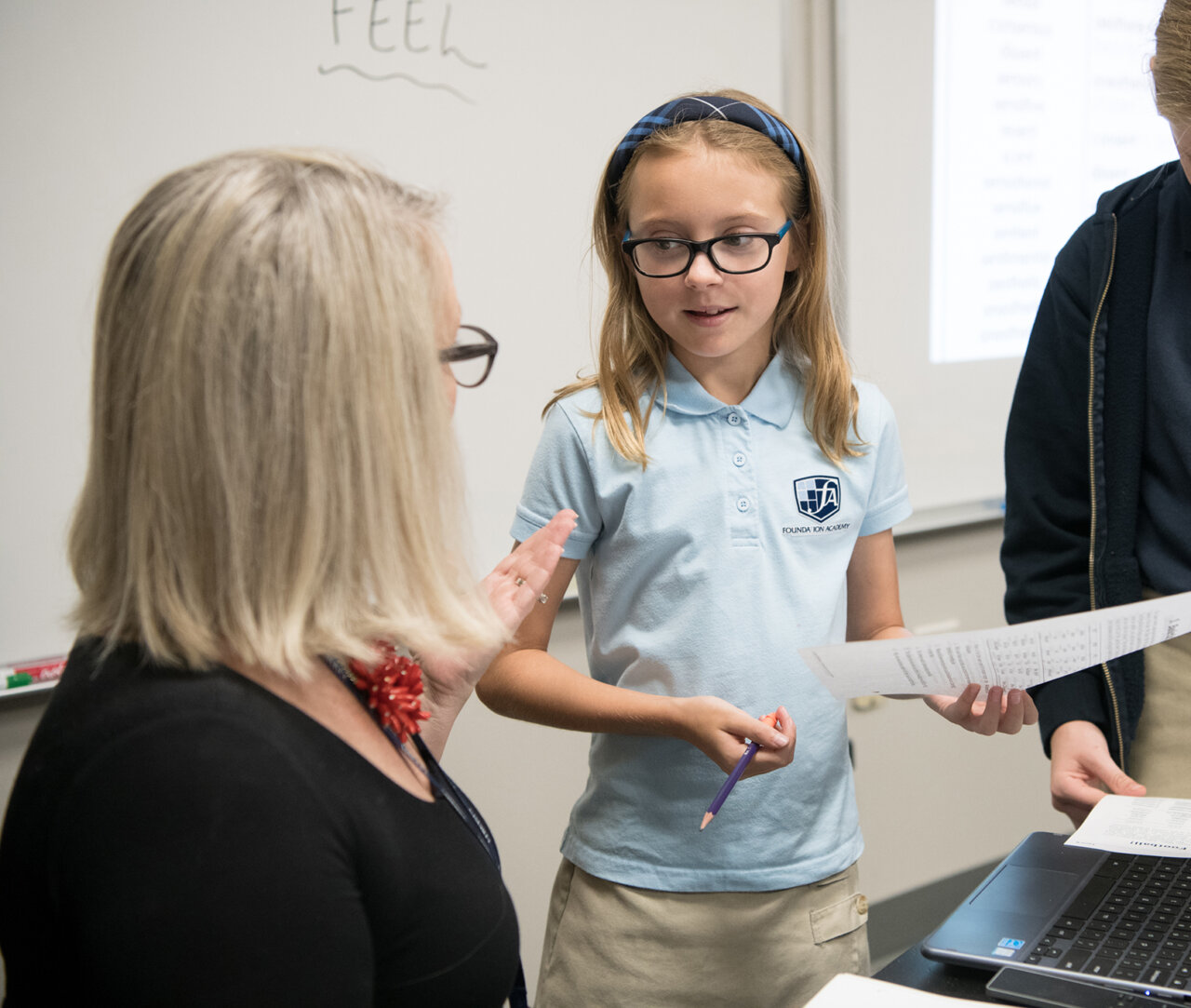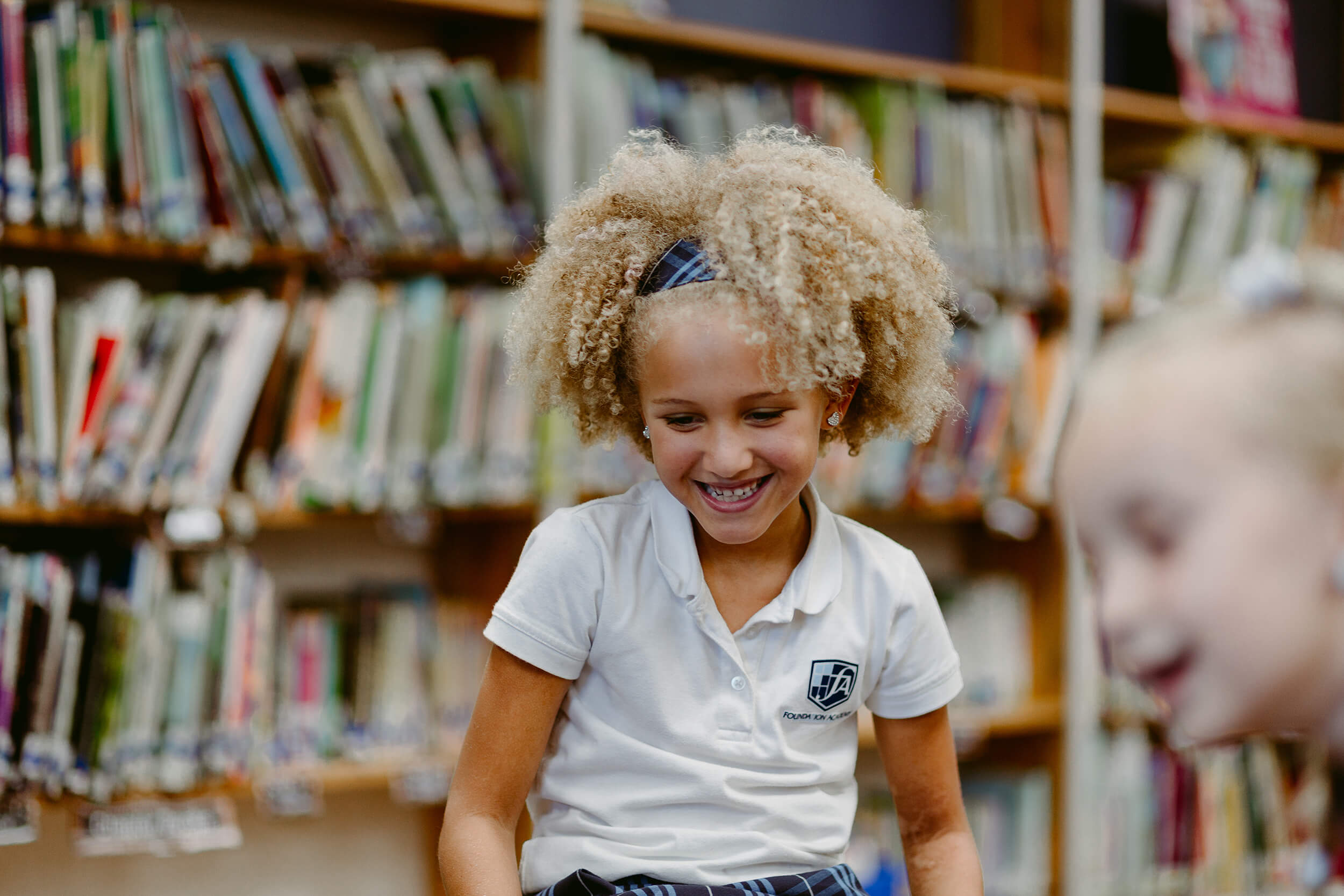 Ready to Tour Our School?
Foundation Academy has three incredible campuses to explore—all centered around quality Christian education. Schedule a tour today to get started.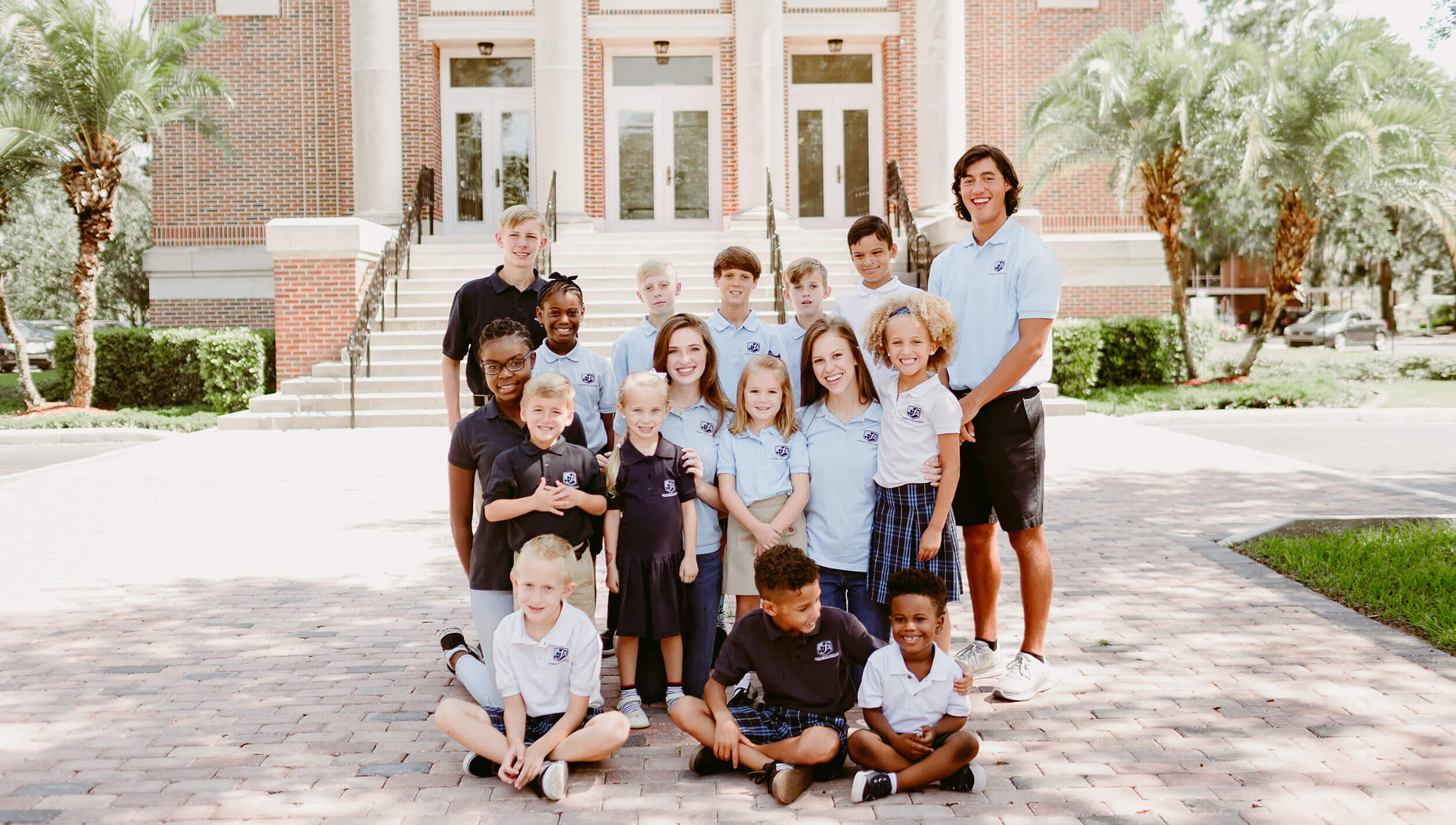 Want to Learn More About FA?
At Foundation Academy, we have a lot to share. Request more information today to get the full scope of what our school has to offer.