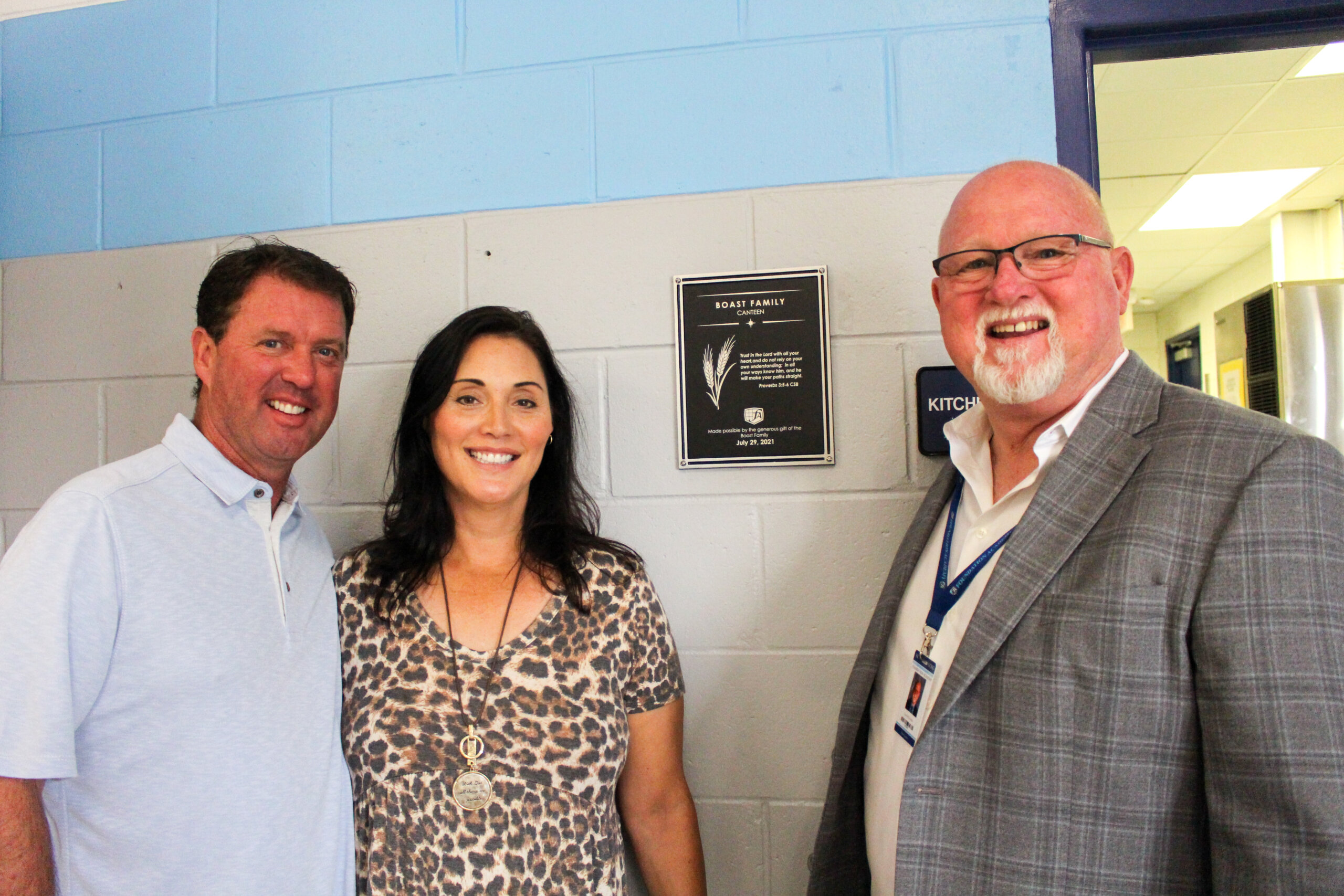 Foundation Academy, in part of a generous contribution from one of our beloved families, is honored to announce the addition of the Boast Family Canteen to our Tilden campus. On July 29th, we welcomed the Boast family as our first guests to tour the Canteen and to try out the new cuisine which will be provided for the students this starting school year.
School lunches are back and better than ever this year! There were approvals all around as even our staff were able to sample the delicious additions to the lunch menu.
We are so thankful for the Boast Family's gift which enabled us to purchase the equipment necessary to update our kitchen and return to serving hot lunch this year. We are excited for our students to experience the new Boast Family Canteen soon!