Scripture Wall Signing & Prayer Day
November 16, 2023 – On October 26, 2023, Foundation Academy families, staff, and students from our family of campuses, Plant St., Tilden, and Lakeside gathered together to celebrate the latest progress of Expansion Set Apart, the Caferteria/Worship Center and the new educational building. The day was filled with prayer, conversation, tours with President Buckles and signing of the walls with scripture. Expansion Set Apart continues to move forward to meet the demands for a Foundation Academy Christ-Centered education. Together with you and the church we continue to build a foundation for life.
Expansion: Update with President Dave Buckles
June 29, 2023 – Expansion Set Apart is in full swing on our Tilden Campus! Last week the footer was completed for our new educational buildings. This week our construction crews are moving dirt; the pump truck is preparing to pour the footing for the cafeteria. As we approach the new school year, several walls are expected to be in place. The main entrance to the Tilden campus is being expanded to accommodate traffic, our students, and landscaping.
We feel blessed to have a talented and dedicated contractor and crew as Expansion Set Apart builds momentum toward the future. As always, we thank our families for your dedication and ongoing participation in helping Foundation Academy build a foundation for life!
Senior Walkway Ribbon Cutting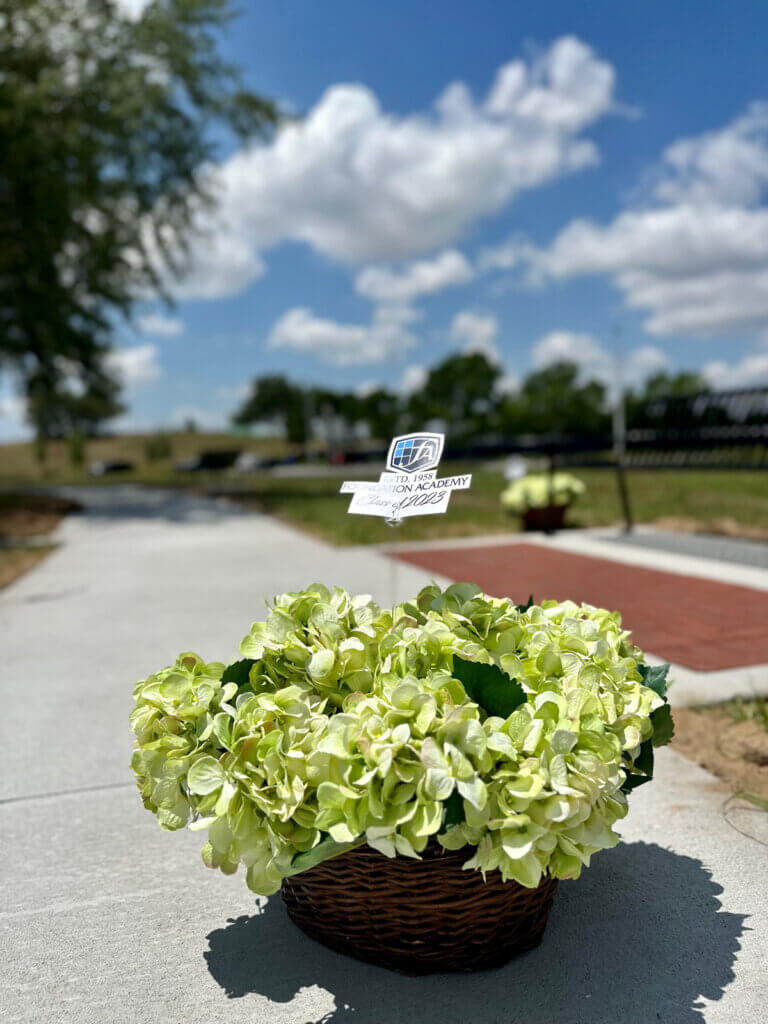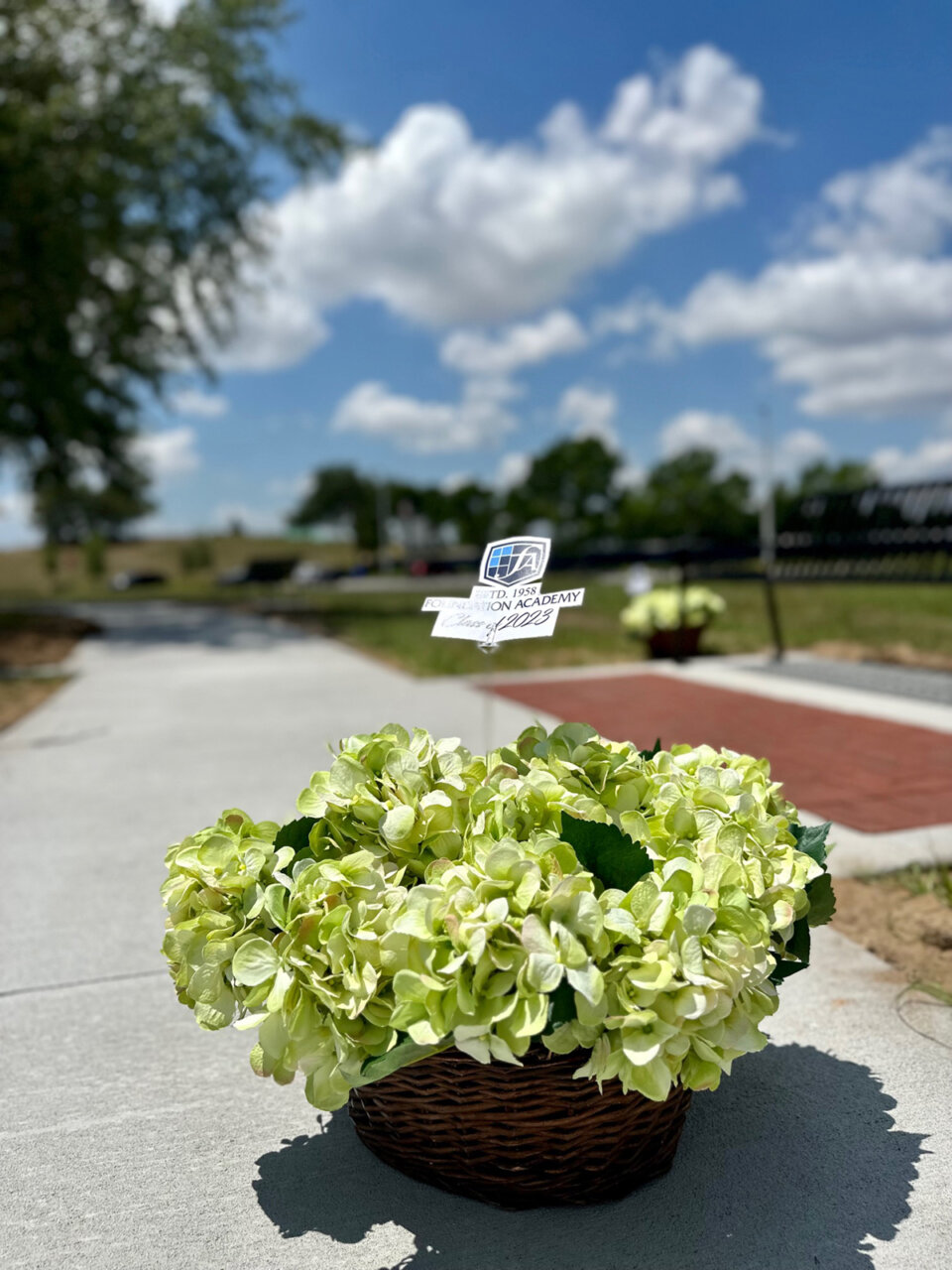 May 17, 2023 – President Buckles and Vice President of Education, Mrs. Grosshans, with help from the Vice-President of Development, Liefke Meyers, Director of Family Enrichment, Jessica Robb, and Tilden Principal Mrs. Sarah Reynolds, officially opened the Foundation Academy Senior Walkway. Seniors and their parents attended the ribbon cutting just before the Annual Class Luncheon on our Plant St. Campus.
The Senior Walkway sits on the east side of the Campus Life Center. It has ten benches, beginning with the Class of 2023 senior commemorative bricks and ending with our Historic Donors bricks residing by the last bench. The benches in between will celebrate the following eight graduation classes. This addition to campus will provide another place for our students to enjoy the outdoors at Tilden, promote fellowship, and enhance our morning break experience overall!
A special thank you to our Seniors, their parents, and the entire Development team who helped complete the Senior Walkway!
Groundbreaking for the Cafeteria/Worship Center (Winter 2024) & Presidential Announcement
New Classroom Building (Winter 2025)!
April 27, 2023 – Thursday, April 27, 2023, the Foundation Academy Board of Directors, Campaign committee, Mayors and City officials, Pastor Tim Grosshans and Pastor Marcio Nunciaroni, Cheerleaders, Steel Drums, and over 100 students and parents braved the rain to celebrate the $2,000,000 milestone that will allow us to break ground on the Cafeteria/Worship Center that is set to open its doors in the winter of 2024.
In addition, President Dave Buckles shared a special presidential announcement that Foundation Academy will also be expanding the Tilden Campus with new classroom space slated to open in the winter of 2025!
Foundation Academy, the board, and the Development team wish to express their appreciation to Mom's in Prayer, who laid hands on this project from the beginning, all our parents, grandparents, Church members, and FA staff who prayed and gave from the heart to make this initial groundbreaking a reality!
Stay tuned for more updates as construction and Expansion Set Apart continue progressing toward the vision for the future of Foundation Academy!
Expansion Set Apart : Master Plan
Great News! Approval by City of Winter Garden
2/14/23
The City of Winter garden has approved the permit for building and we are ready to go as we strive to get the funding needed to reach $2,000,000 to break ground. These renderings are inspiring as they show the space used for multiple purposes to fellowship over lunch and then worship Christ during student chapel and church on Sunday.
10/11/22
Foundation Academy held a ribbon-cutting ceremony to officially open the new Genesis Robotics Room on its Tilden campus (Special thank you to Dawn & Doug Eldridge for funding); designed to inspire creativity, improve STEM Skills and prepare our Robotics teams for competitions. In addition, we honored Officer George DeSalvia (A special thank you to Derek and Jessica DeSalvia for funding) by dedicating Classroom 221 to his memory. These classrooms are the latest developments in the school's capital campaign project, Expansion: Set Apart. Stay tuned for exciting new updates on the campaign's next projects. Foundation Academy is grateful to its Board, donors, staff, church members, and generous families, but mostly to God for providing! Click here to learn more
9/20/22
The official public launch of Phase I of the Capital Campaign entails getting funding for the Cafeteria/Worship Center on the Tilden campus with the ability to serve over 100,000 students, Church members, and the community annually. This will be an amazing building for families to gather, fellowship, eat and feed the "body and soul" in unity. The permit has been pulled, and families and church members are stepping up and committing to praying and supporting this project together. The full project is $4.5M, and we need $2M in pledges to break ground. If you are interested in partnering on this key project, click here for more information and to give: https://www.foundationacademy.net/campaign/
2/24/22
On February 24, 2022, Foundation Academy held a ribbon-cutting ceremony to officially open a new academic building on its Tilden campus. This building will host many academic classes, including Art, Band, and Science. This classroom building is part of the latest developments in the school's capital campaign project, Expansion: Set Apart. This expansion will allow for more students to attend the school and will provide students with the most current and state-of-the-art facilities and equipment. Stay tuned for exciting new updates on the campaign's next project, a cafeteria scheduled to break ground this fall. Foundation Academy is thankful to its Board, generous donors, and steadfast families, but mostly to God for providing for this beautiful new classroom building to open.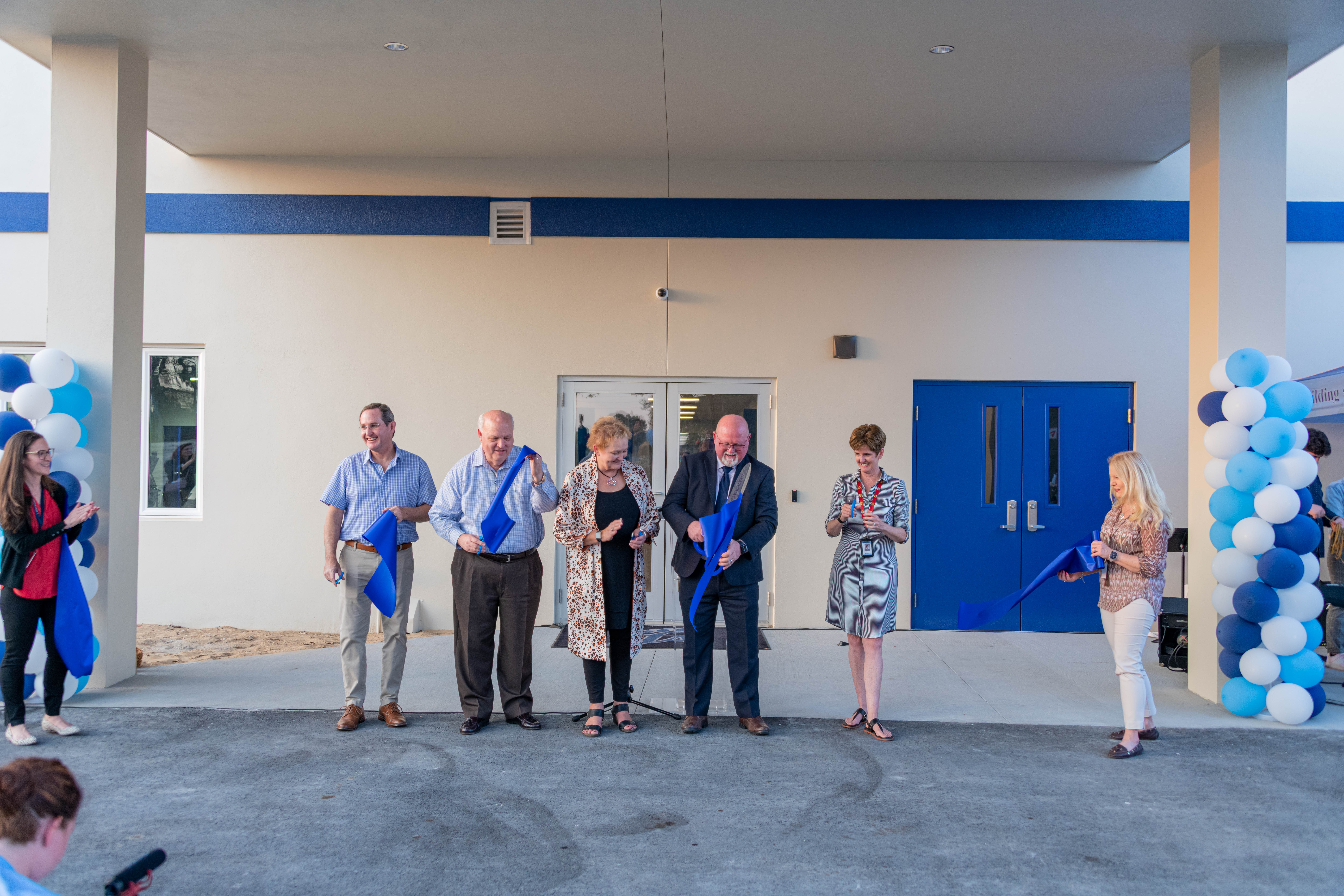 10/8/21
The Kelly Family Athletic Annex and the Lumpkins Family Strength and Conditioning Center officially opened on October 8th. President Dave Buckles hosted the ribbon-cutting ceremony. Winter Garden First Baptist Lead Pastor Tim Grosshans opened the ceremony with prayer. Foundation Academy was proud to have Winter Garden's Mayor John Rees in attendance for the special event. Members of each family were able to deliver some remarks regarding the opening, highlighted by Graham Lumpkins, the grandson of Chip and Luanne Lumpkins. The Lumpkins and the Kelly families cut the ribbon to the exterior doors with a small social where friends and family got to celebrate this special day.
Thank you to all who attended and we look forward to the years of development the center will provide to all FA athletes! On Foundation!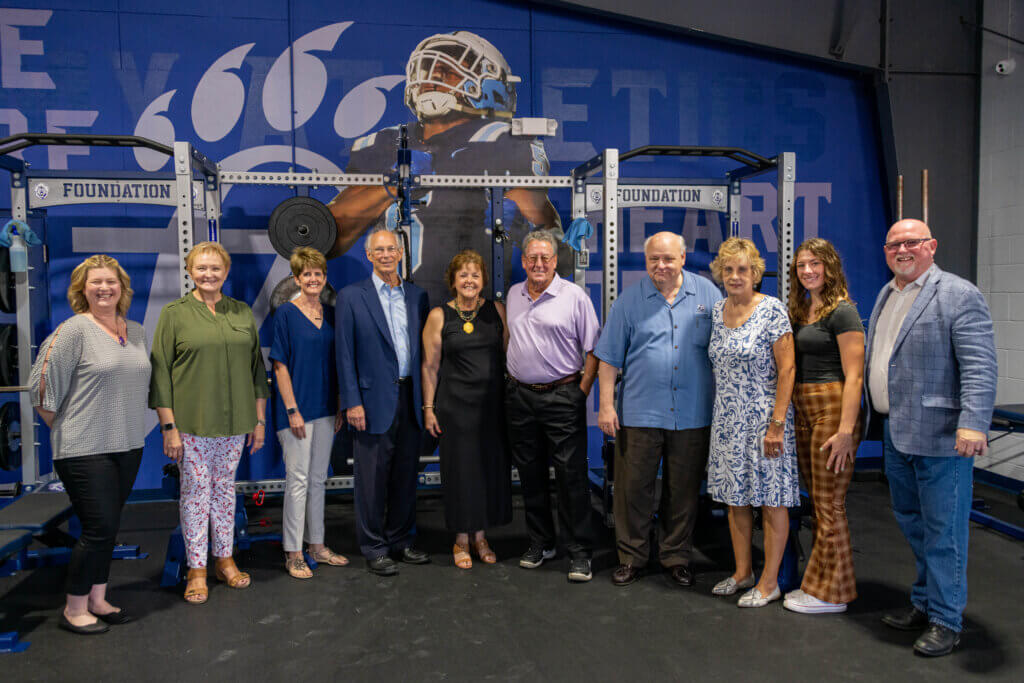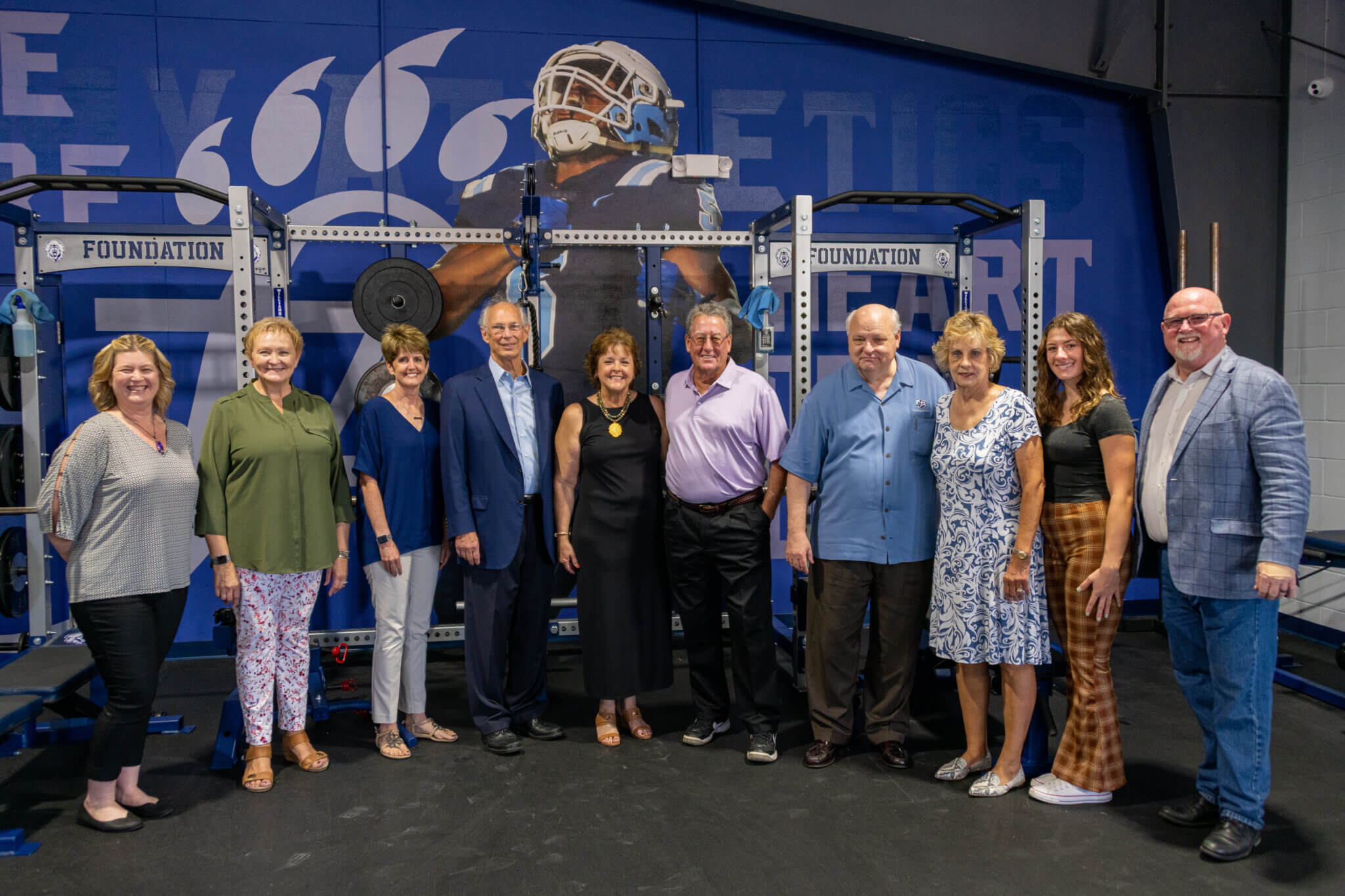 9/23/21
Thursday, September 23, Pastor Grosshans joined President Dave Buckles, the Foundation Academy administration, and some of our parents to write scripture on the walls of the new classroom expansion. The new expansion will have specialized educational space that includes a new art room, science labs, and a band room.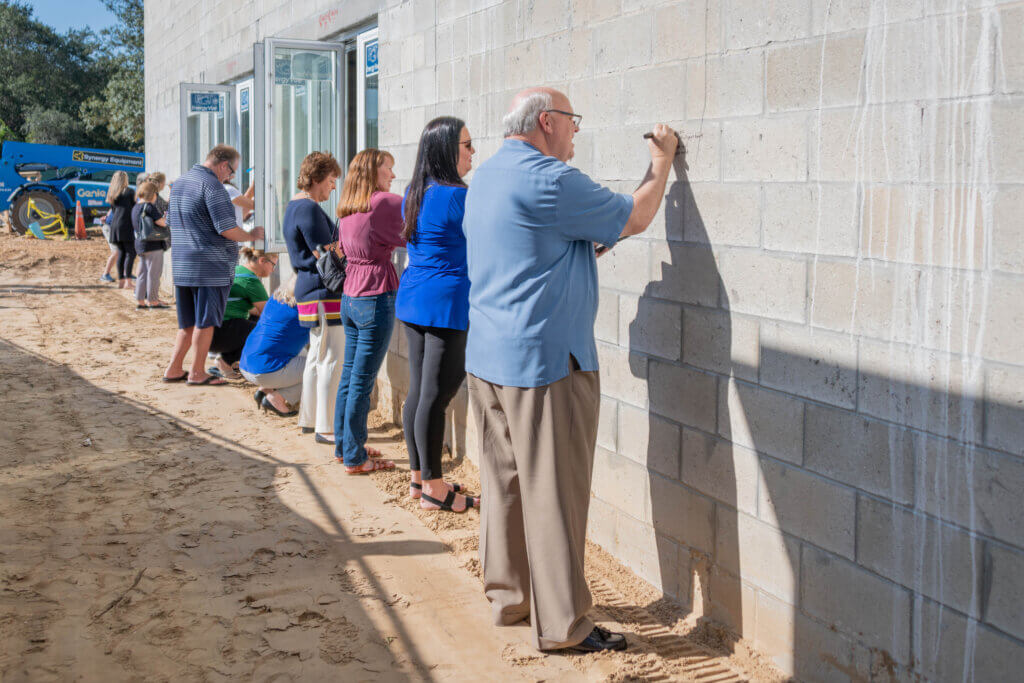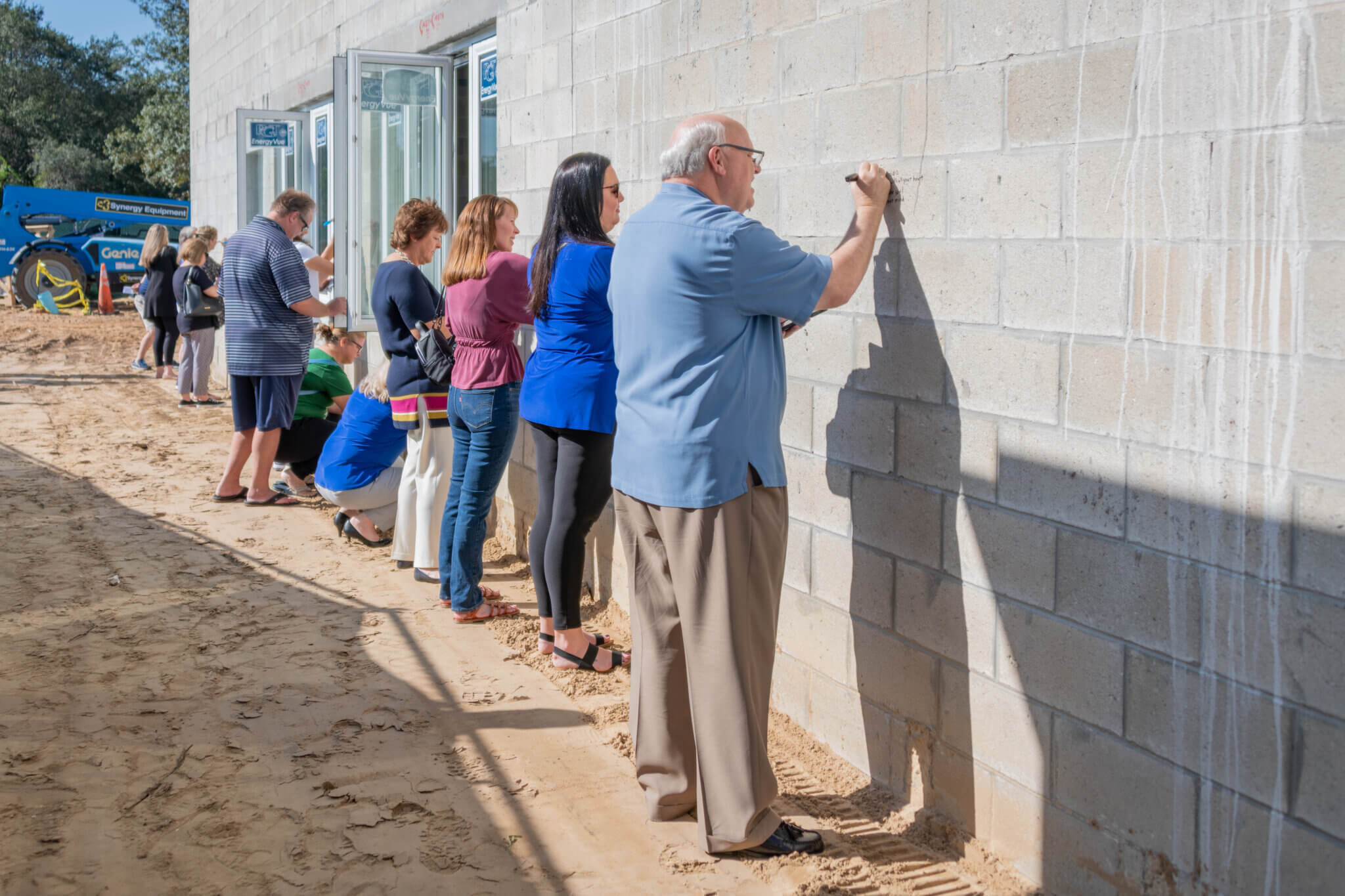 8/11/2021
Enjoy this classroom expansion video update from President Buckles!
7/15/2021
The Gym Floor is looking better than ever with its new lion branding!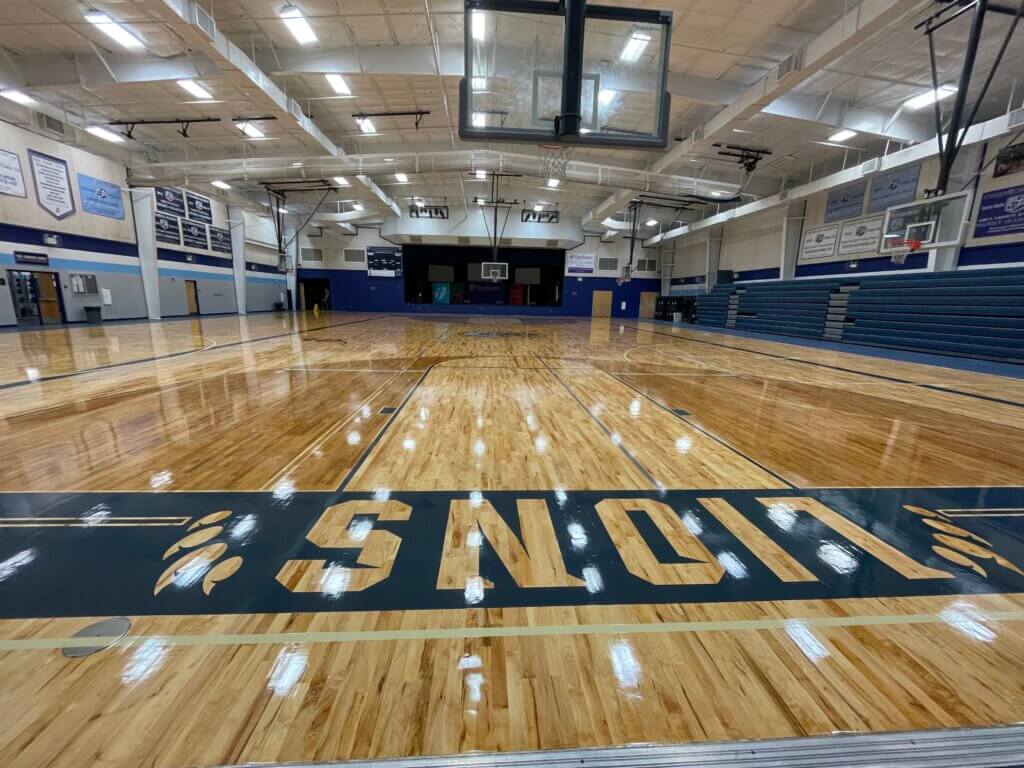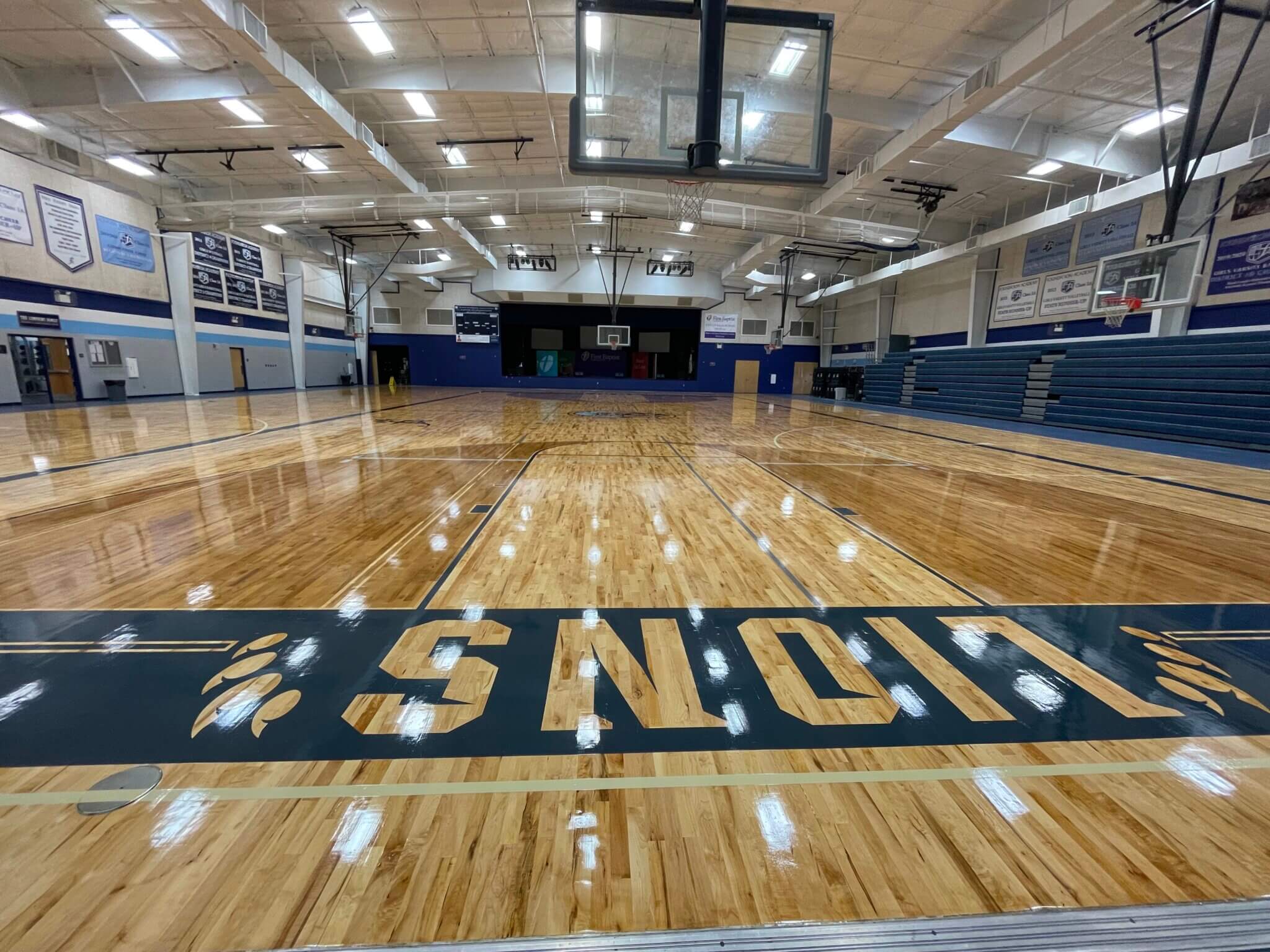 7/6/2021
Through the adversity of some inclement weather, FA is still moving forward!
Leiferman Gymnasium: The Leiferman Gymnasium is currently getting resurfaced and rebranded for a fresh new look and will be ready soon for our teams to be back on for training and competition.
Gym Expansion: The gymnasium expansion has had flooring installed and is preparing to add Foundation Academy's Lion branding elements and new equipment. The heart of a lion is beating louder than ever before!
Parking: The parking lot is looking sharp with the addition of striping! Our summer staff and administration began using it this week.
Classroom Expansion: The addition to the Campus Life Center of 8 new specialized classrooms is taking shape. Here you can see some of the doorways that our students will be walking through real soon to build a foundation for life!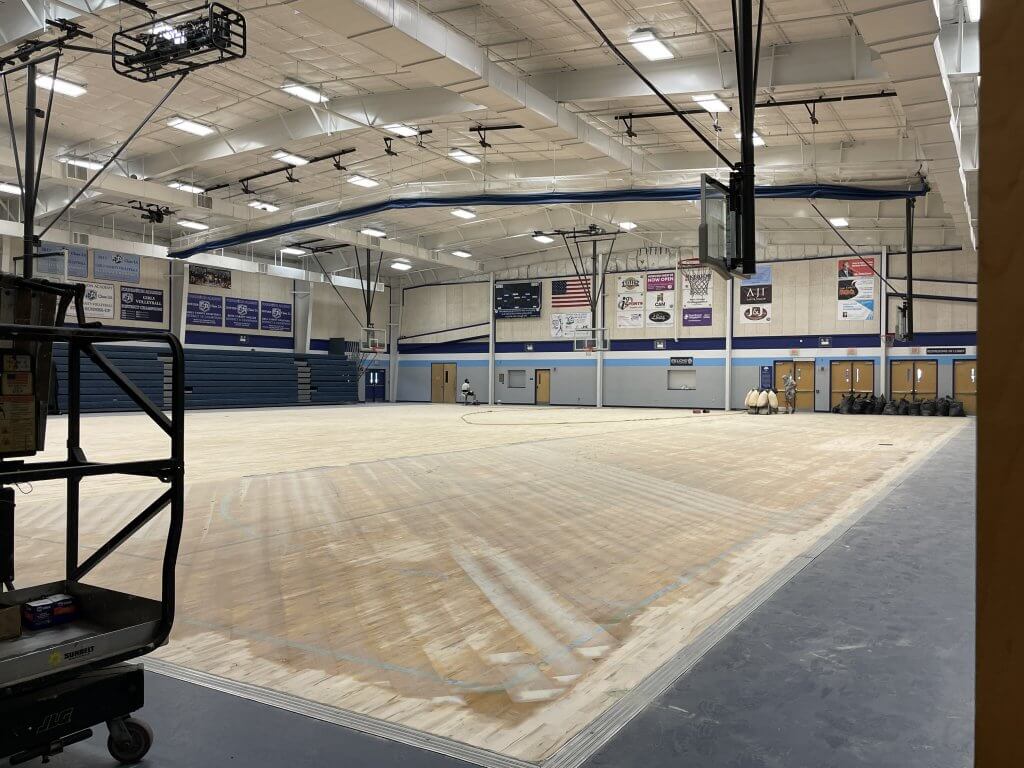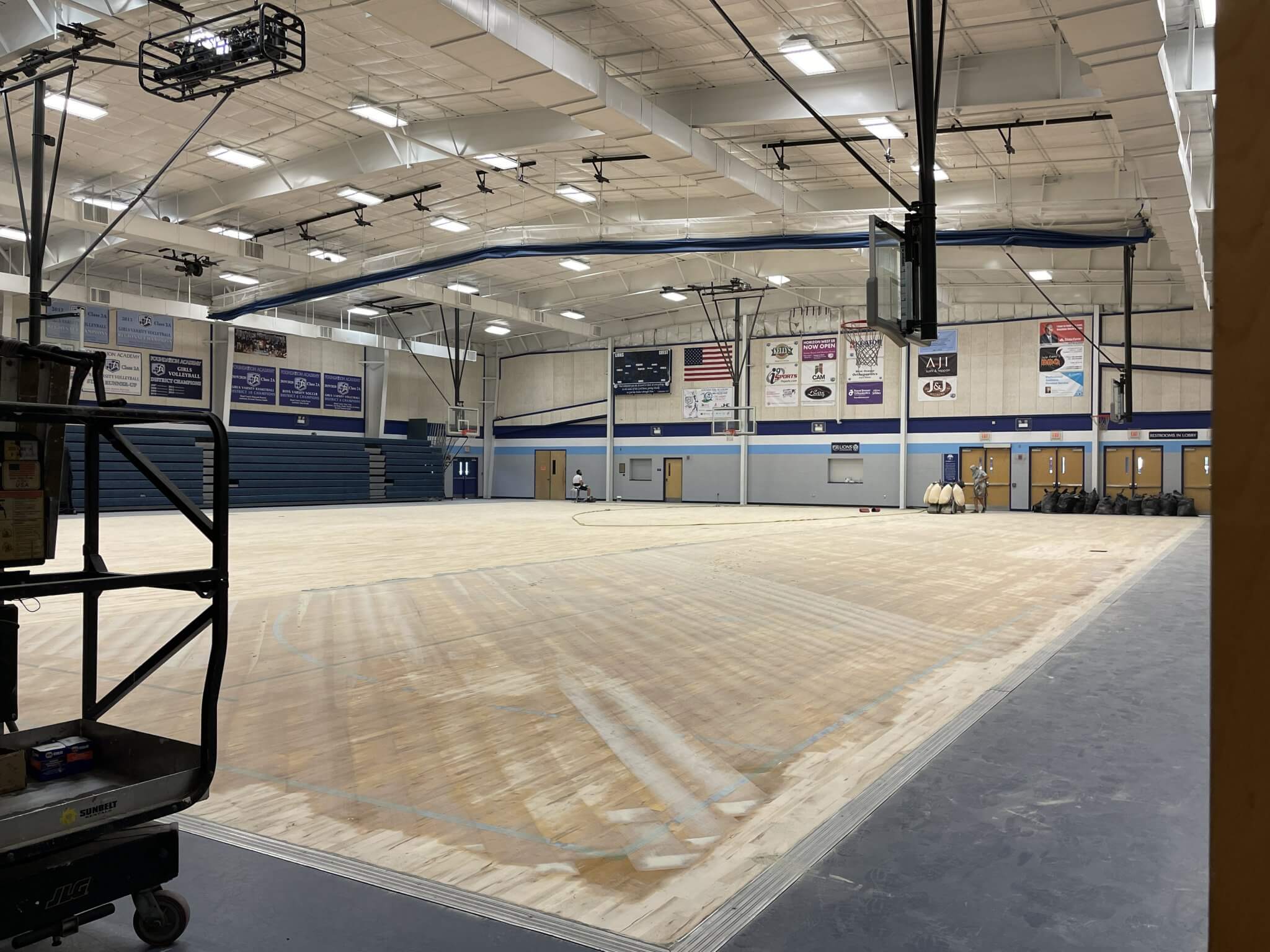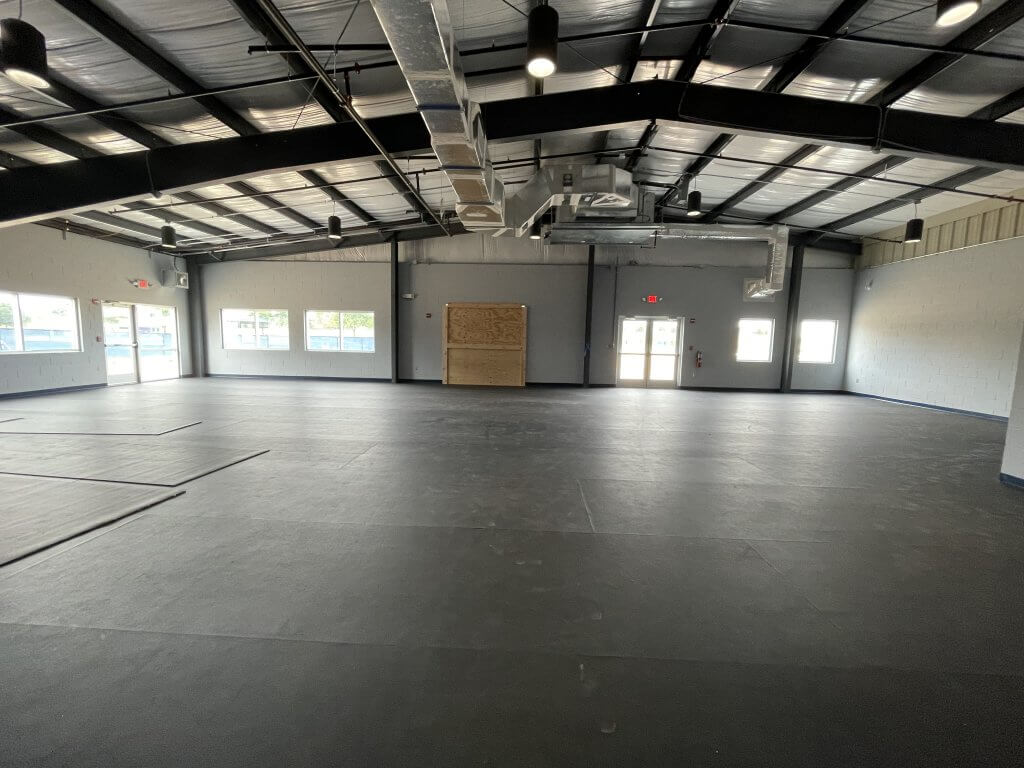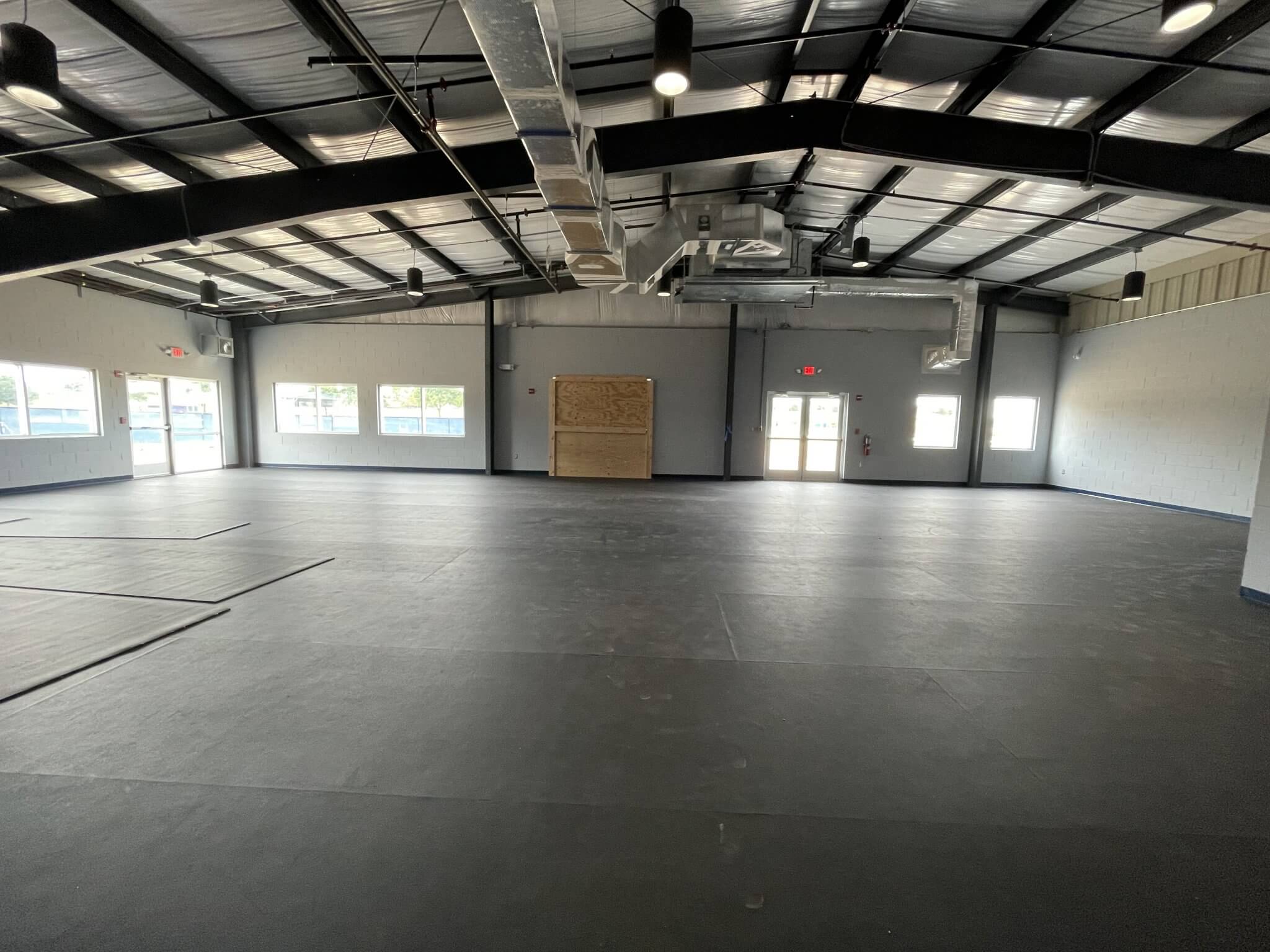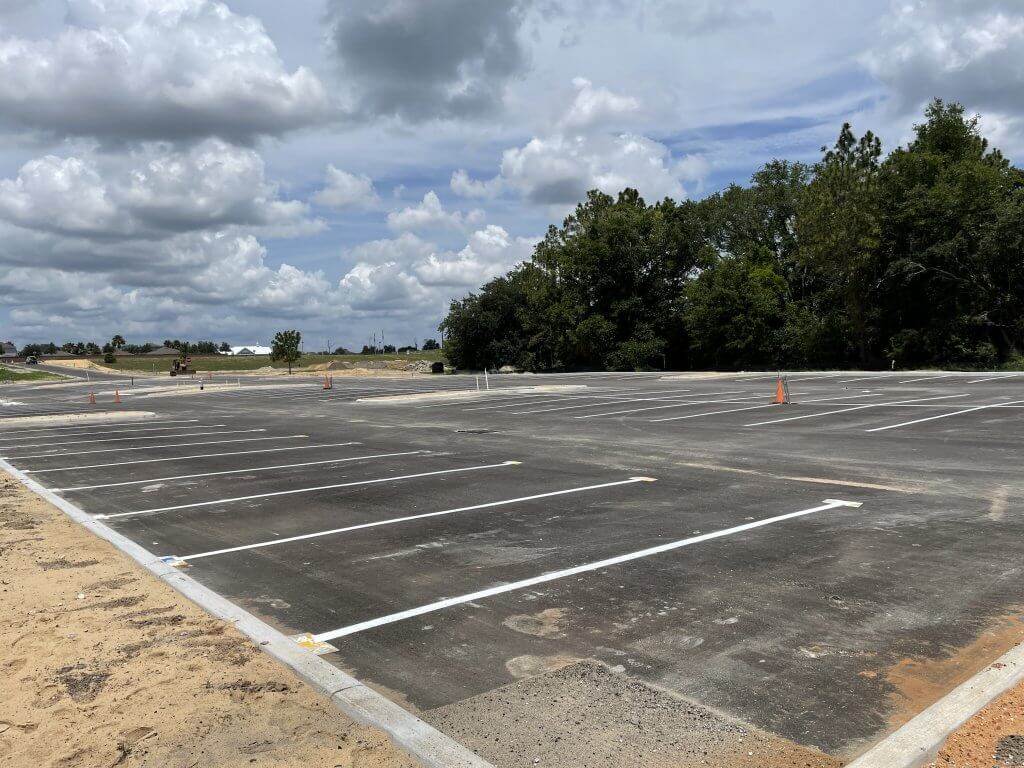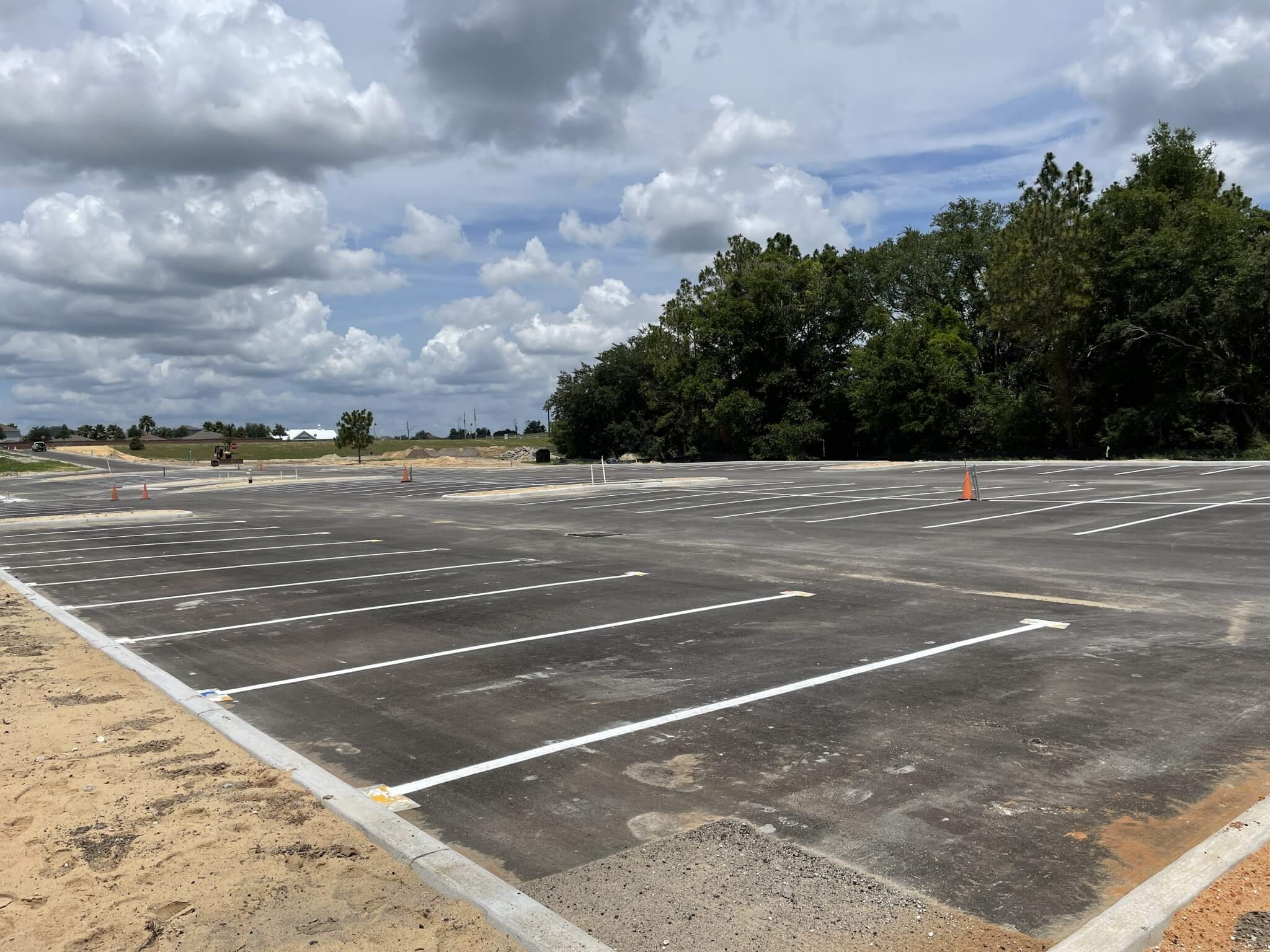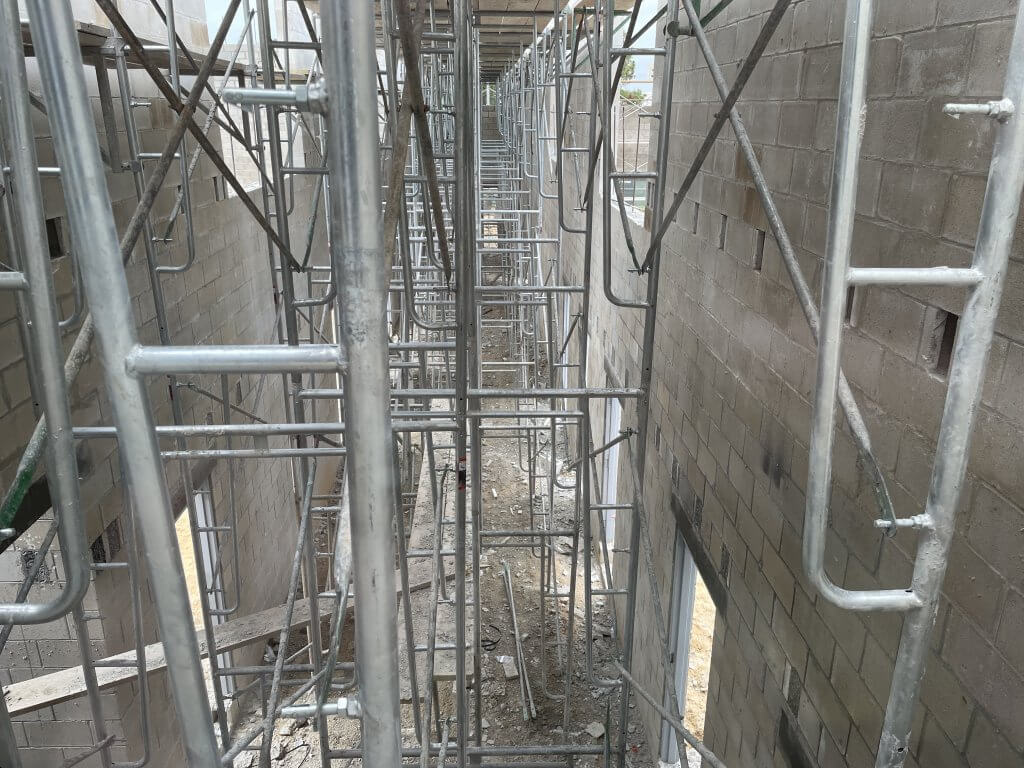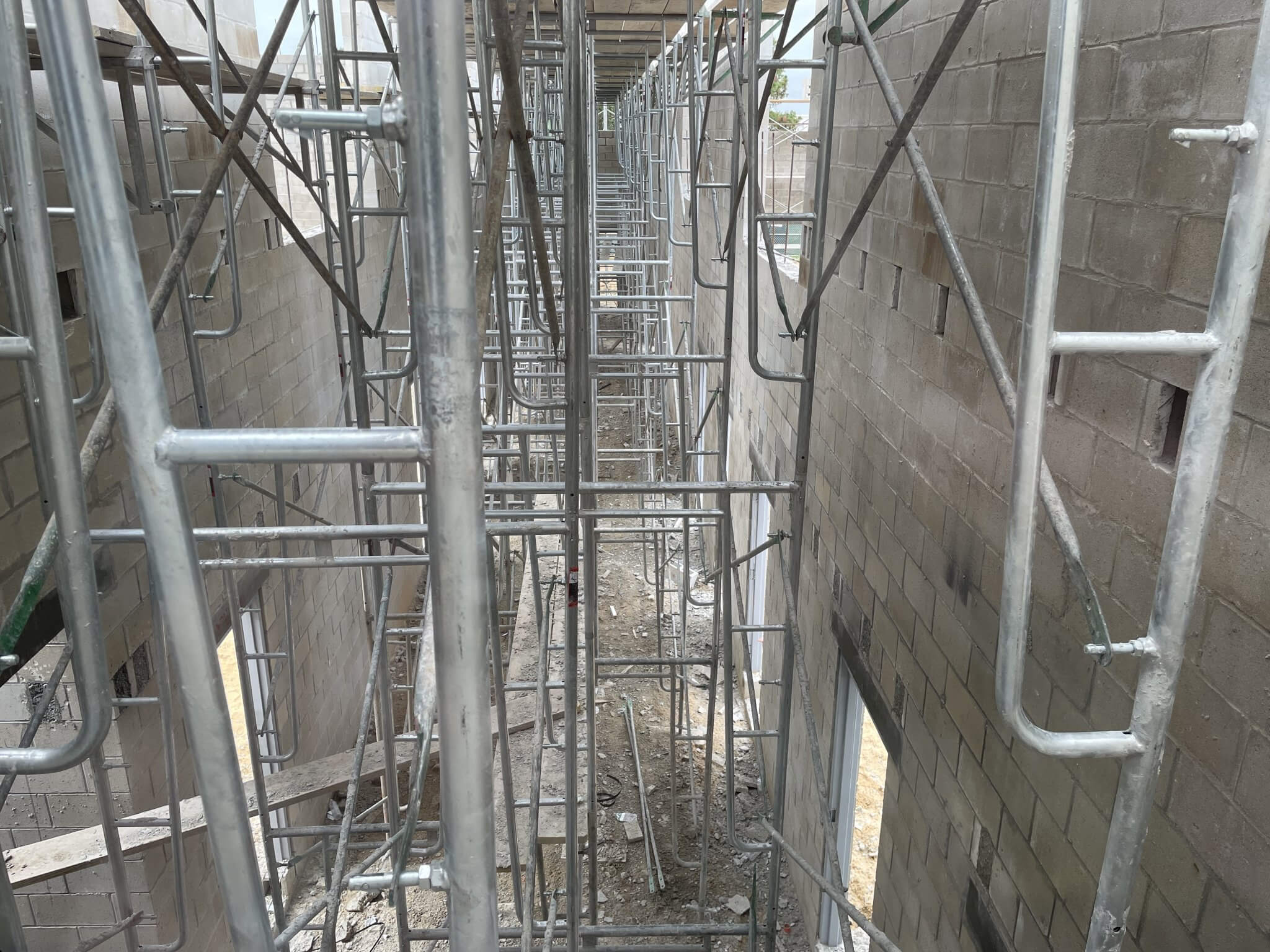 6/18/2021
The construction crews have been working diligently this week adding several new updates that we are excited to share! In just a few days, the appearance of the campus has changed so much.
The curbs are being added to the expansive new parking lot which means it's one day closer to being completed.
The beginnings of a road behind the gym expansion are in its early stages of production. You can get a sneak peek of this project through the windows inside the new gym expansion or from where it will connect to the new parking lot.
Overlooking the classroom expansion behind the Campus Life Center, the walls have started to rise! It's incredibly exciting to witness the walls being constructed because of how quickly a dirt lot can transform into a magnificent and functioning building.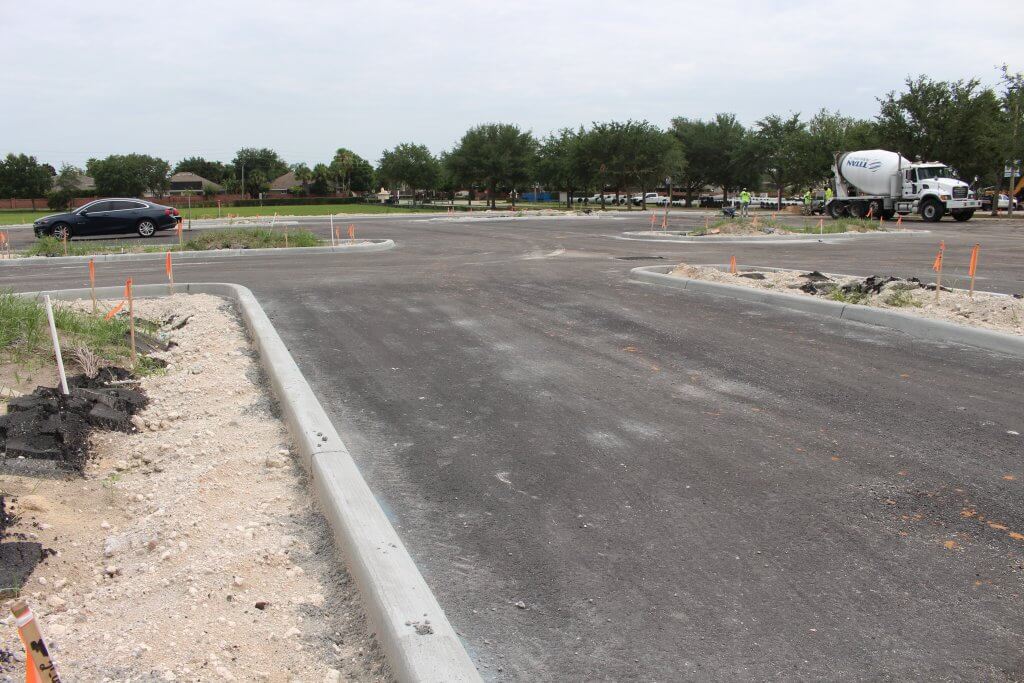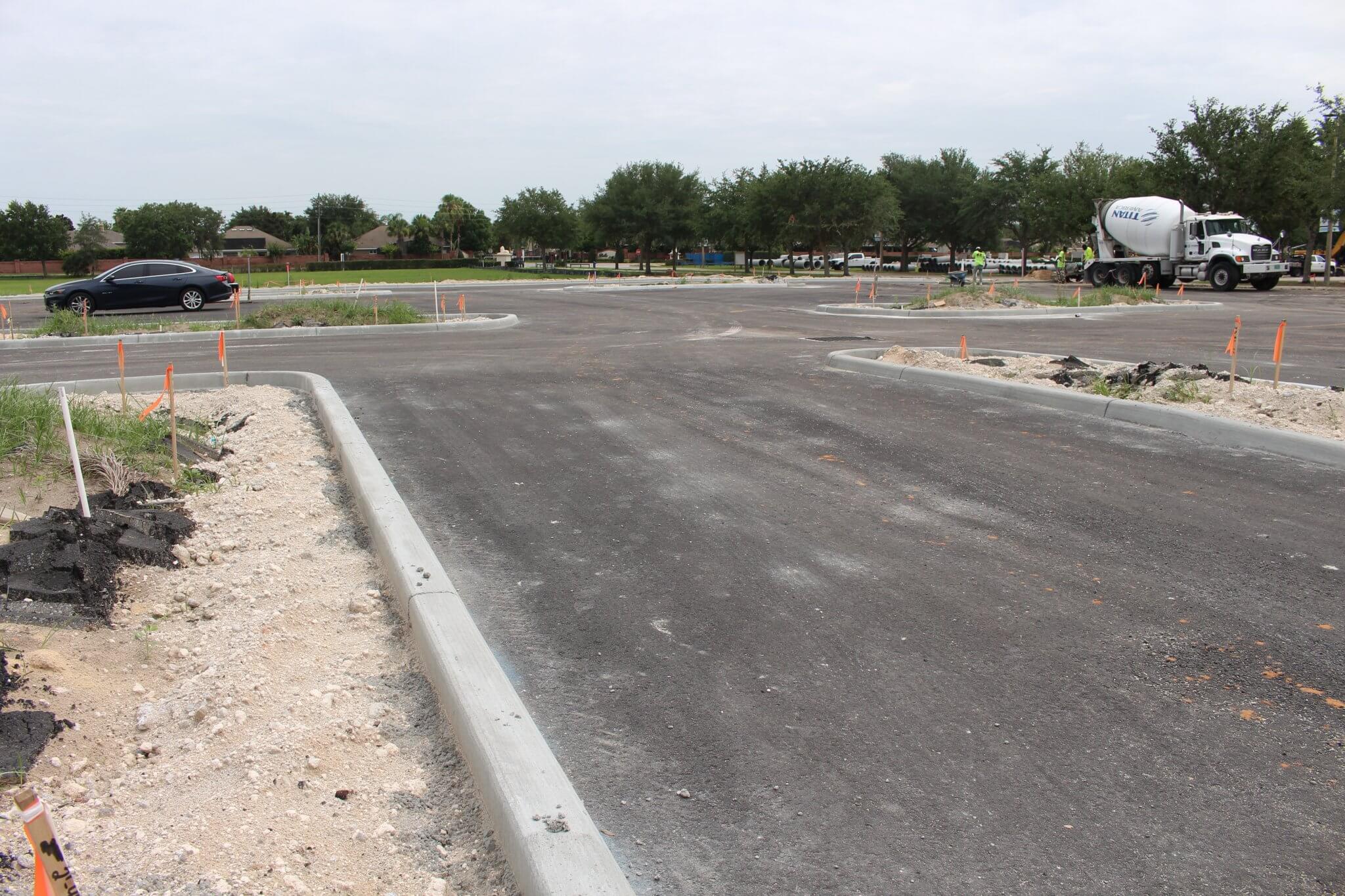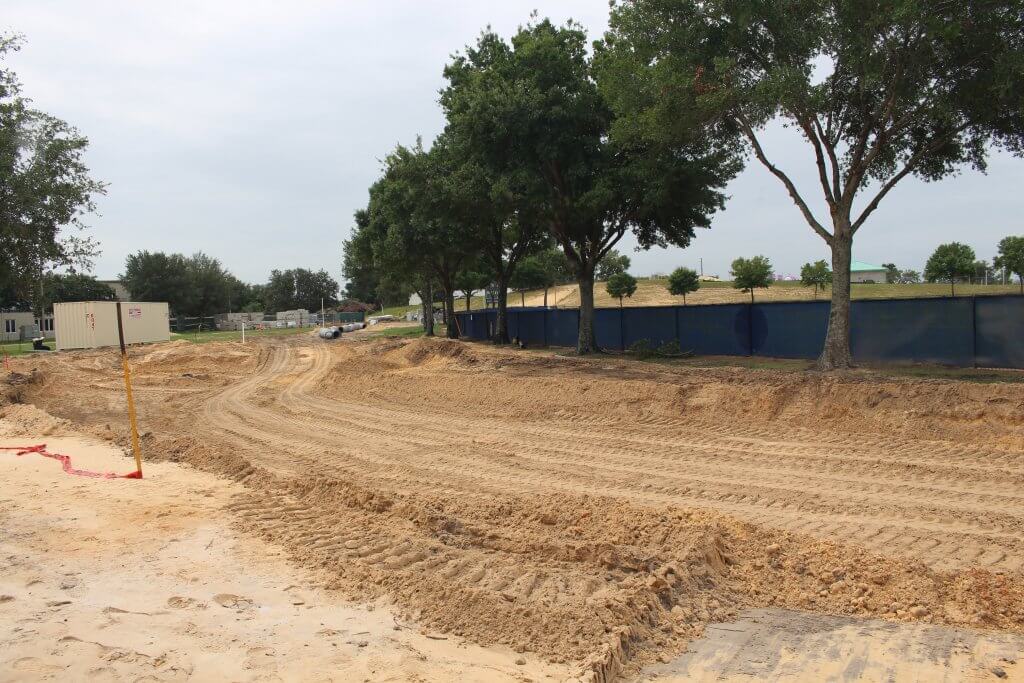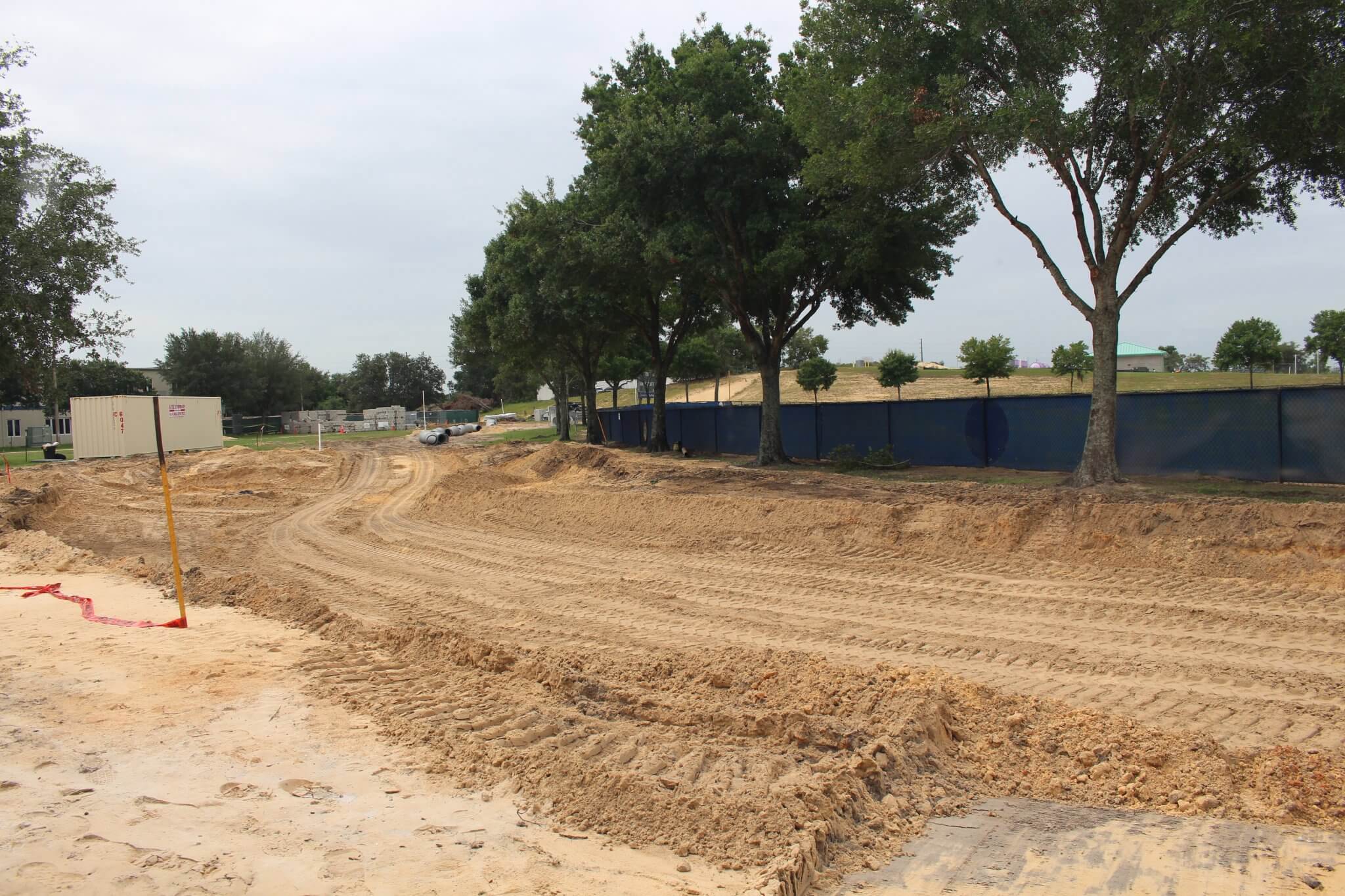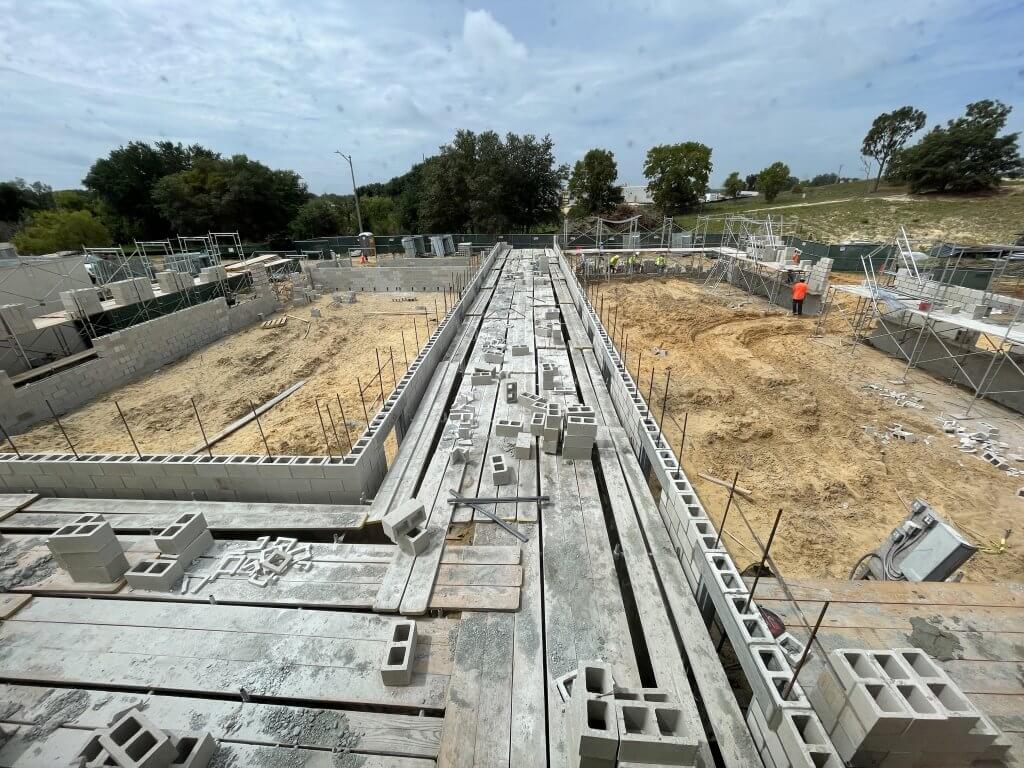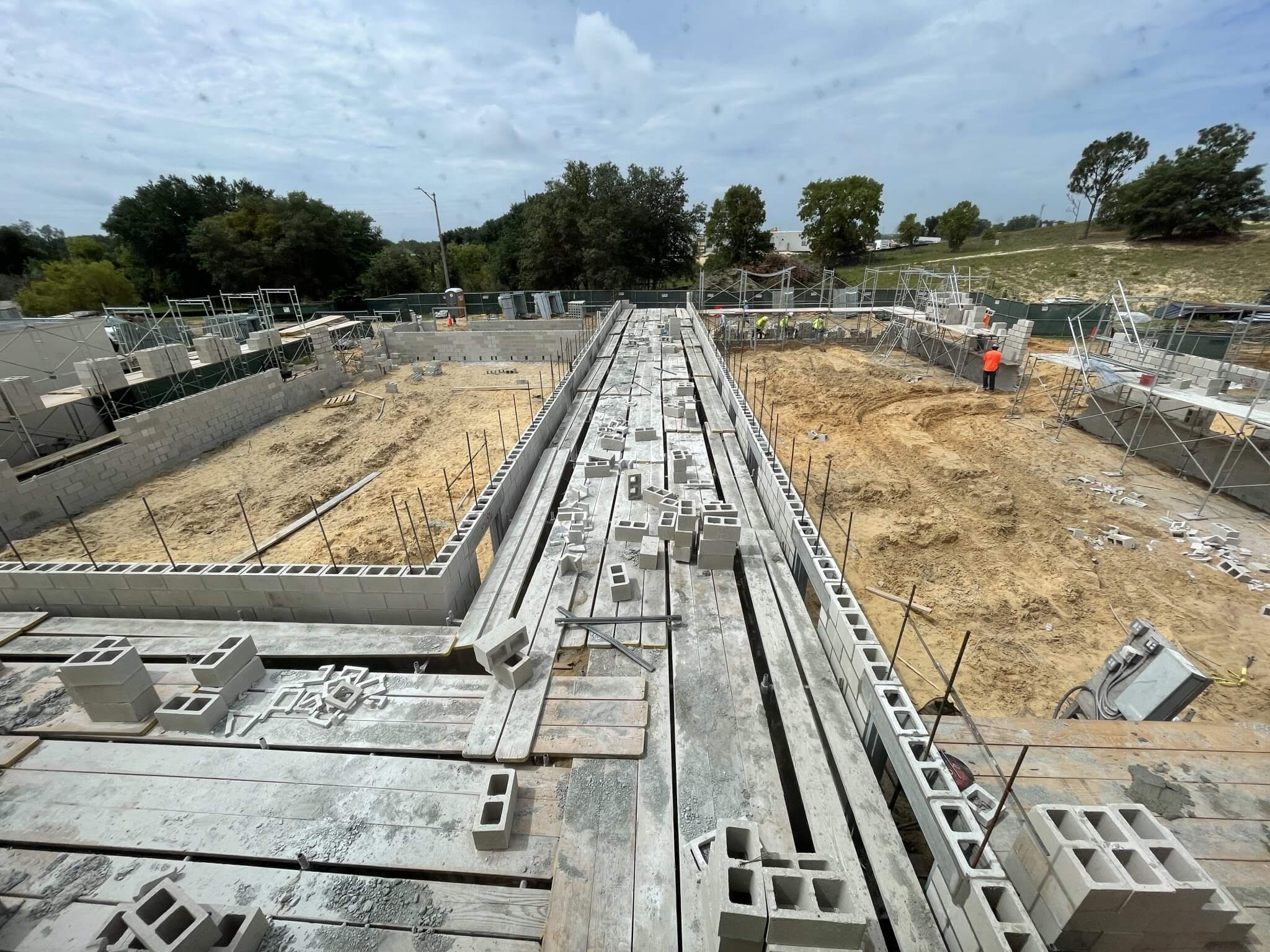 6/14/2021
June Construction Update
Big things are happening at the Tilden Campus and we are so excited to share them with you!
The new parking lot and road entrance are paved! There are a few more finishing touches being done but the extra parking is going to be a great addition for our families during our many on-campus events.
Our Gym expansion has been completed! At this point, we are just waiting for the floors and equipment to be installed. Be on the lookout for ribbon-cutting ceremony details in the near future.
The classroom additions behind the Campus Life Center building are well on their way to hopefully being completed by Spring Break 2022, if not sooner!
As our family grows, the need for larger facilities grows and we are ever so blessed to be able to provide our students with the most outstanding learning environment.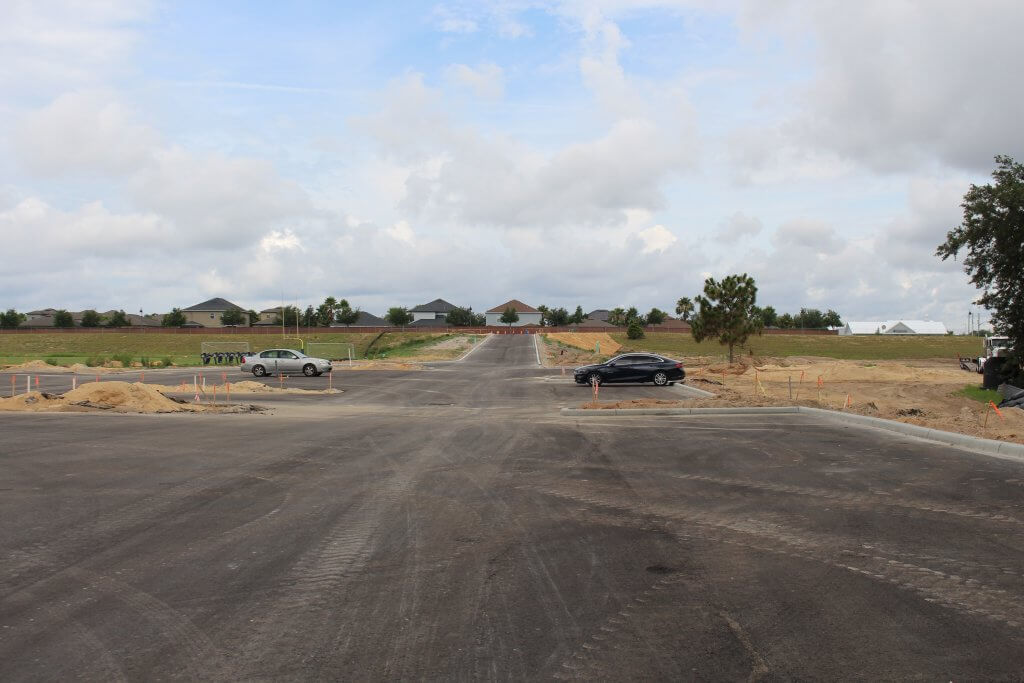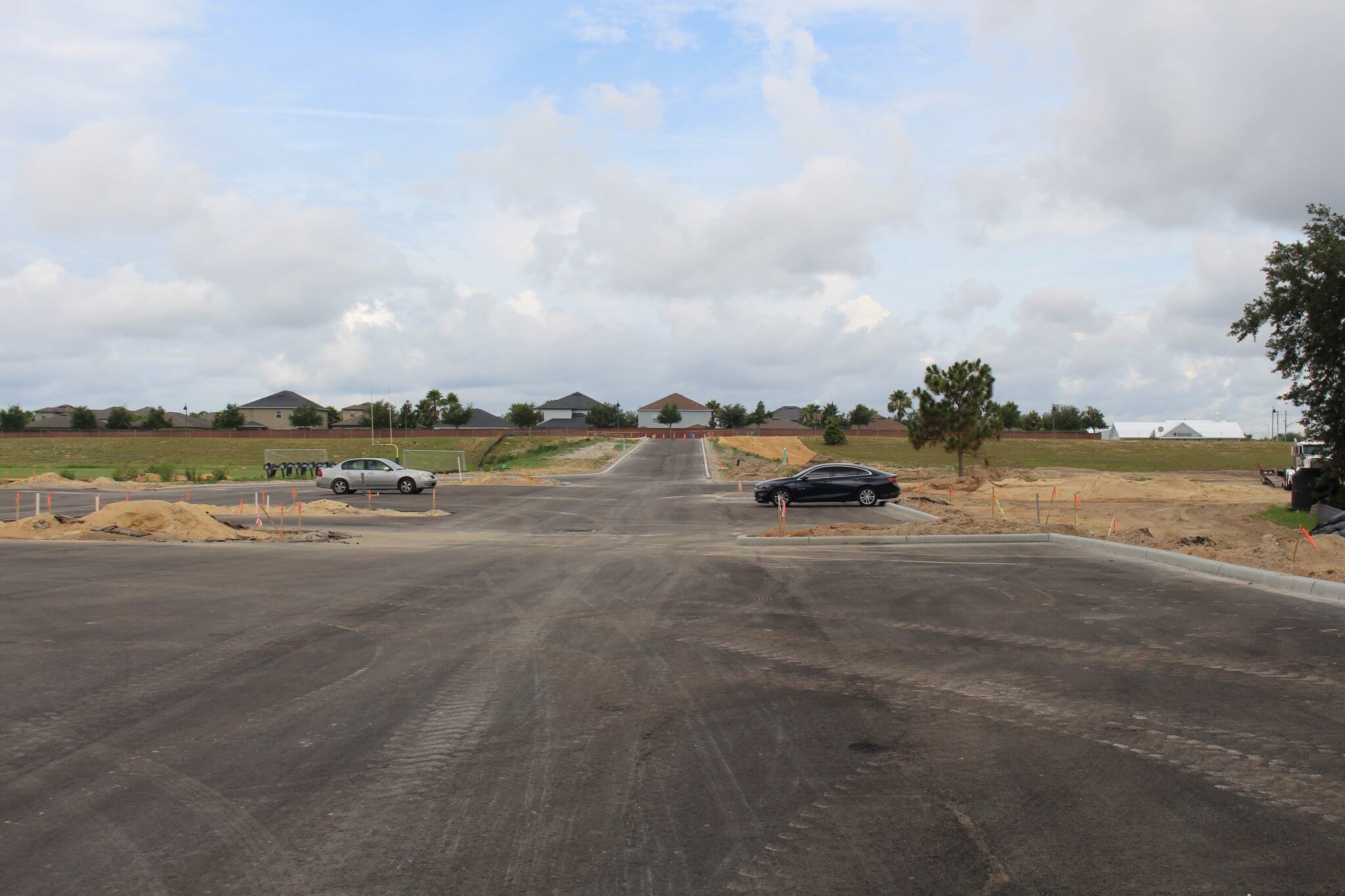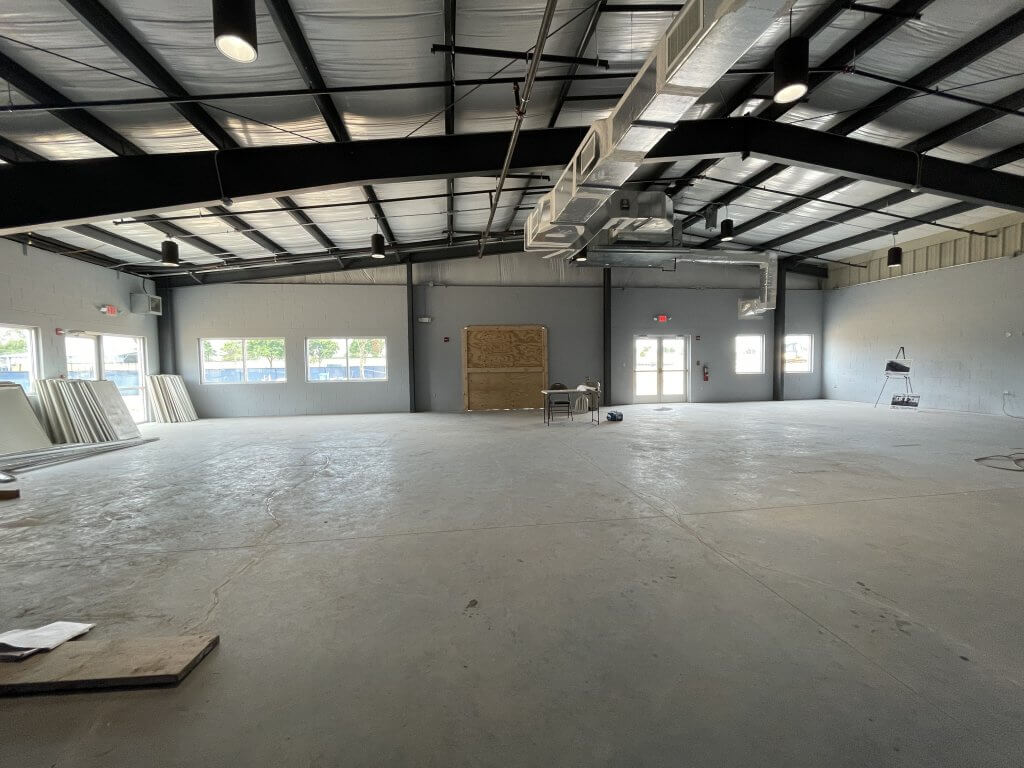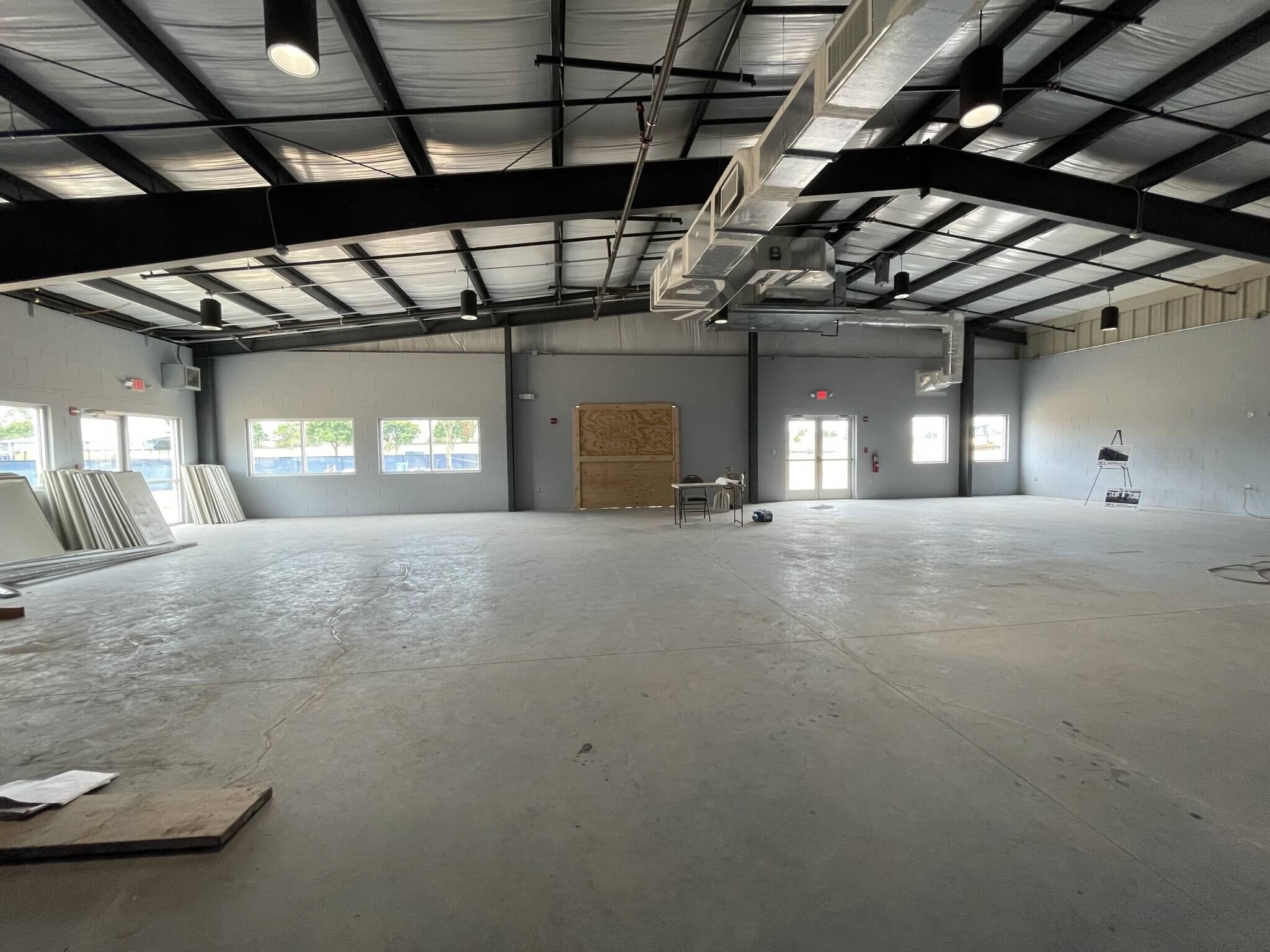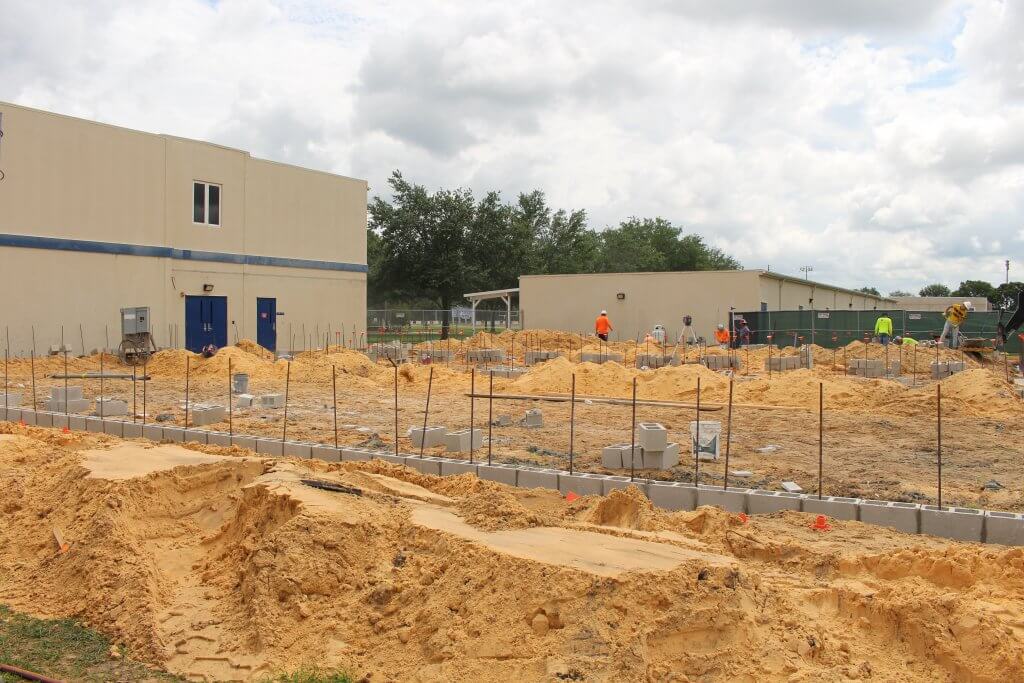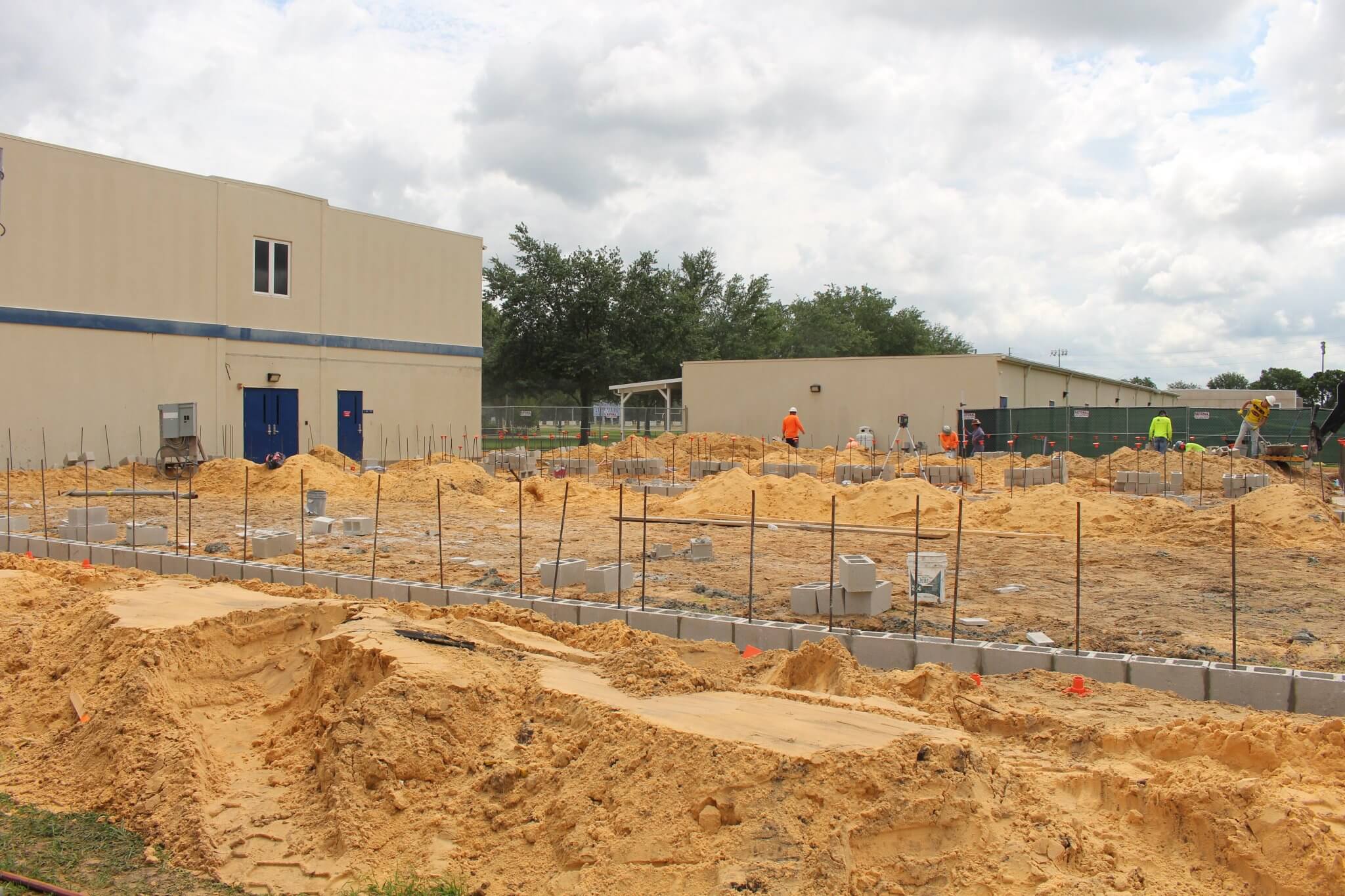 2/18/2021
February Construction Update
Construction is moving along at a steady pace. The footers have been dug on the gym addition, and with the exception of any major setbacks, the gym addition will be complete before the start of Summer! The blessings of our campus operating up to 16 hours a day can be a challenge for the construction of our roads and parking. We hope to have some of the new roads & parking open in May, with the completion of them in June.
Dave Buckles
President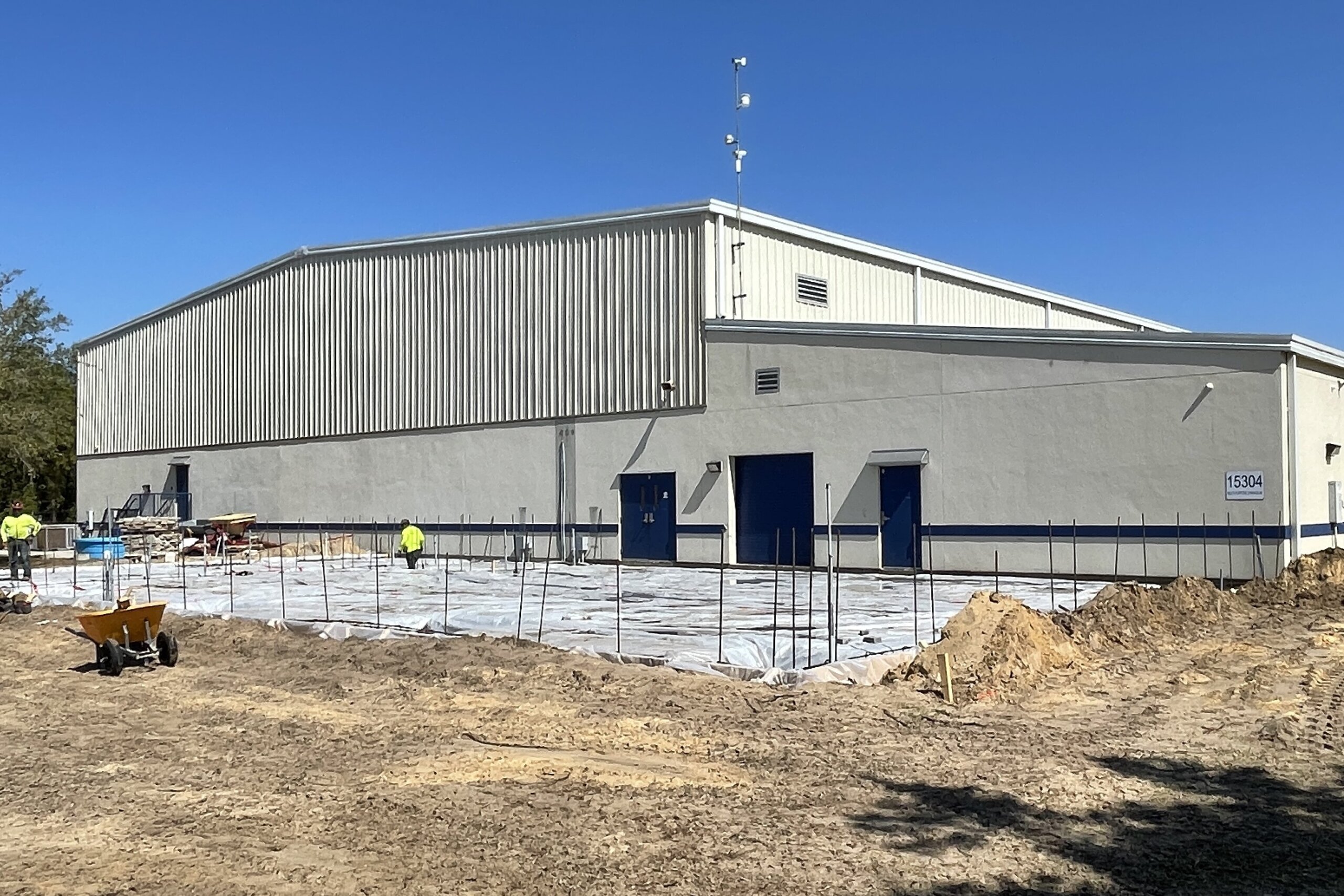 1/7/2021
If you have not been by the Tilden campus lately, boy have things changed. They have moved 70,000 cubic yards of dirt to build a new pond, filled in low areas for new parking lots and built the ramp for the new exit to Mann road! The preparation for the gym addition, which will house the new weight room, is underway and our goal is to have this completed by May 1st! We will also be prepping the main building for the addition so the offices will be closed over spring break while this work is completed.
Please keep us in your prayers as we continue to navigate a construction project while school is in session.
Dave Buckles
President